Event Information
Location
Royal Botanic Garden Sydney
Mrs Macquaries Road
Sydney, NSW 2000
Australia
Refund policy
Refunds up to 30 days before event
Eventbrite's fee is nonrefundable.
Conscious Work is a day to examine how we work and how we can better align our work with other parts of our lives
About this event
We believe work should be rewarding, inspiring: a site for thriving. And we're guessing you do too.
Stress, burnout, exhaustion and disengagement are at record levels in our working lives. They're eroding our productivity and our wellbeing.
But work can be better..........
Conscious Work is a day to examine how we work and how we can better align our work lives with the meaning, mindfulness, health, happiness, purpose and productivity we all want to achieve.
We'll discover the mindsets and knowledge we need to work smarter and perform at our best, and the wisdom and cultural shifts required to rest more and feel better.
Do some good in the world for no other reason than wanting to be part of the solution". Cal Newport
WARNING:
This will not be an ordinary conference experience. There will be
NO fluro lighting
NO unnessary gift bag
NO awkward forced networking
NO snooze worthy keynotes or feeling like you are being talked AT rather than with
NO SELLING! No book promotions, no invitations to sign up to anything.
There will be:
Inspiring keynotes, panels and workshops. With a focus on actionable ideas you can implement quickly and seamlessly
Opportunities to JOIN the conversation around what topics such as conscious work, deep work, leading with impact mean to you.
Wholesome and healthy catering covering all dietry requirements and AMAZING coffee
A gorgeous learning environment by the harbour, with plenty of natural light and space for quiet contemplation.
Confirmation of a day and money well spent.
Whether you are leading a team or company, or you are part of one, join us to consciously shape and rethink the way we work.
For an introduction to some of our incredible speakers, facilitators and workshop hosts see below! More to be announced soon......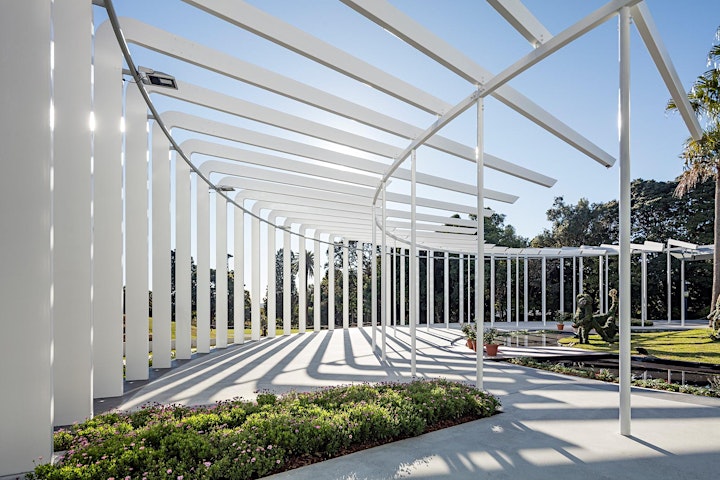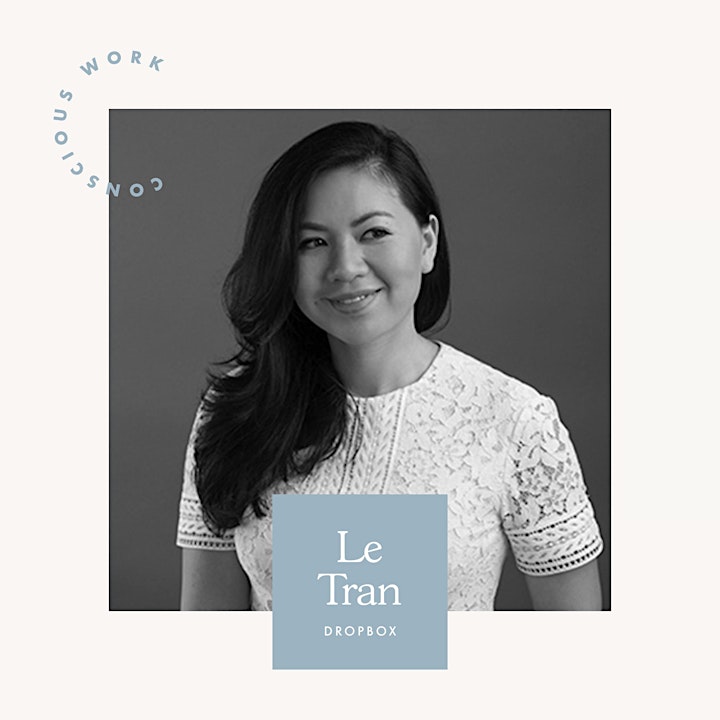 Le Tran
Le Tran is Dropbox's head of communications for Asia Pacific and Japan. In her role, she gets to tell the story behind Dropbox's evolution and the company's mission to design a more enlightened way of working. As a 'future of work' enthusiast, Le has led and facilitated local, regional and global programs to shift the dialogue around modern work.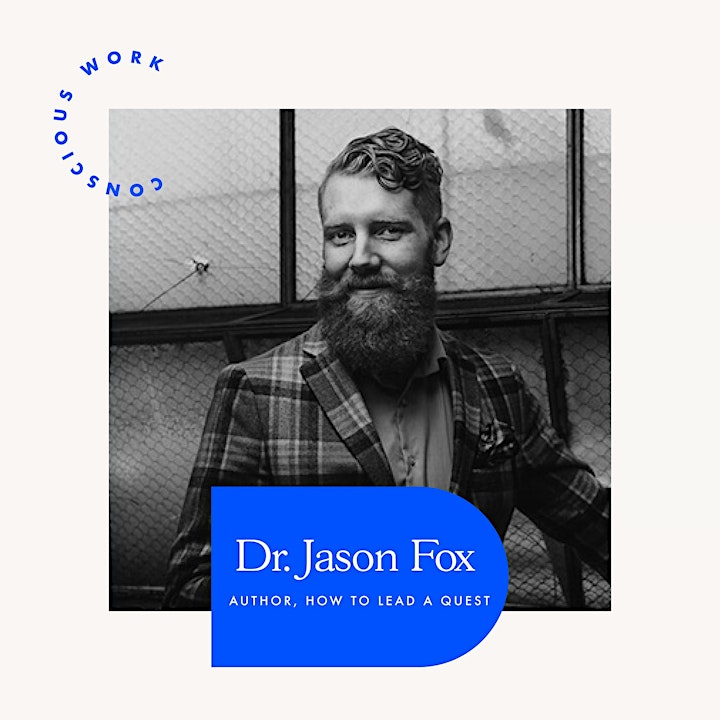 Dr Jason Fox
Dr Jason Fox is a leadership advisor and wizard-philosopher. He shows forward-thinking leaders how to pioneer new and meaningful progress—beyond the default.
His many happy clients include the senior leadership teams of Fortune 500 companies around the world including Microsoft, HP, Cisco, Johnson & Johnson, Toyota, Honda, Sony, Oracle, Honeywell and Salesforce. He has also served as a complexity practitioner for financial institutions, universities, telcos, government agencies, insurers, software developers, associations, intergovernmental forums, and more.
Jason has lectured at three universities (systems and behaviour), and is the bestselling author of The Game Changer and How to Lead a Quest. Dr Fox is also a globally in-demand keynote speaker who works particularly well with smart and sceptical audiences who have 'seen it all before'. In 2016 he was awarded 'Keynote Speaker of the Year'.
Jason lives with an illustrator-veterinarian and a cat called 'π' in an old chocolate factory in Melbourne, Australia. When not liberating the world from the delusion of progress, Jason enjoys partaking in extreme sports such as reading, sun-avoidance and coffee snobbery.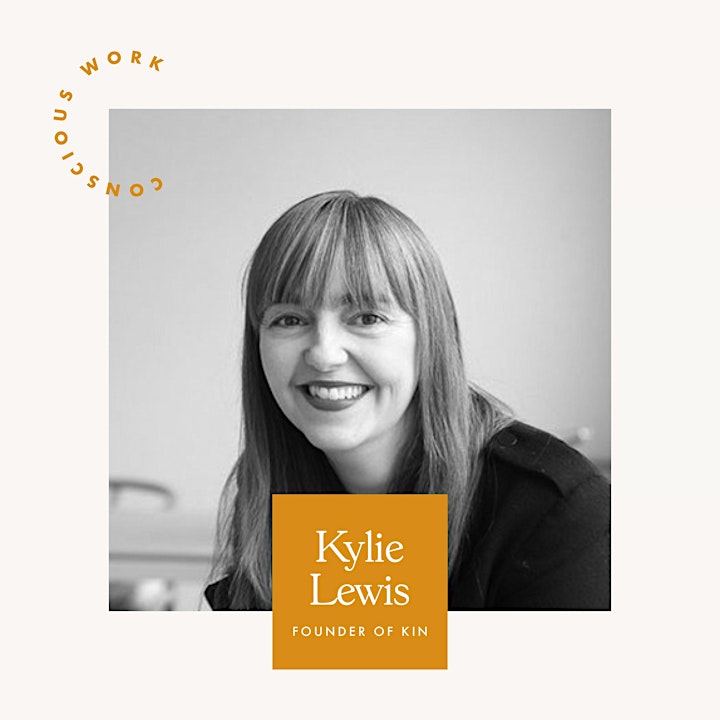 Kylie Lewis
Kylie holds a Bachelor of Arts (Hons)(Psychology & Sociology), Masters in eBusiness and Communication and is a certified Executive Coach (IECL) and Wellness Coach (Wellness Coaching Australia). She is an accredited facilitator of Dr Brené Brown's The Daring Way™ and Rising Strong™ curriculum, and a graduate of Dr Judith Glazer's Conversational Intelligence™ program and Tara Mohr's Playing Big™ Facilitator Training and, is currently studying systemic team coaching with the Global Team Coaching Institute.
She also has a passion for wellbeing, photography (12,843 iPhone photos and counting), positive psychology, good chai (Calmer Sutra all the way), slow, the bespoke and handcrafted, the thoughtfully designed, and is feverishly experimenting to perfect the green smoothie. She also happens to be a qualified fitness instructor and takes group fitness classes for pregnant and post-natal women.
John Kugel
John is the Co-Founder and Director of Gone Bush Adventures. They deliver hands-on, nature-inspired programs that drive leadership, capability and positively impact employee engagement, team cohesion, strategic thinking and wellbeing. They revitalise organisations, their leaders and cultures and it's their passion to connect more people with nature in the process.
Dr Timothy Dean
Dr Timothy Dean is the resident philosopher at The School of Life Australia, writer, teacher, speaker and facilitator. He is an Honorary Associate in the Philosophy department at the University of Sydney and has a Doctorate in philosophy from the University of New South Wales on the evolution of morality and, specialises in ethics, the philosophy of biology, critical thinking and philosophy education.
Tim is an editor, award winning writer and journalist with over 20 years' experience, specialising in science and philosophy including the Science & Technology Editor at The Conversation. He worked with Alan Schwartz (businessman and philanthropist) on the Universal Commons Project, which seeks to reform capitalism to make it more sustainable and just.
Tim is currently writing a book to be published this year and regularly appears in the media, including ABC radio and television, and has been featured on The Drum, Stan Grant's Matter of Fact and Channel 10's The Project.
He also teaches ethics and critical thinking in primary and high schools around Australia, and runs philosophy workshops for the general public. He is the recipient of the Australasian Association of Philosophy Media Professionals' Award for his work on philosophy in the public sphere.
Date and time
Location
Royal Botanic Garden Sydney
Mrs Macquaries Road
Sydney, NSW 2000
Australia
Refund policy
Refunds up to 30 days before event
Eventbrite's fee is nonrefundable.