Sales Have Ended
Ticket sales have ended
This is for registration for name tags only and does not grant admission. Please click here to book your ticket. https://fan-force.com/box-office/
Sales Have Ended
Ticket sales have ended
This is for registration for name tags only and does not grant admission. Please click here to book your ticket. https://fan-force.com/box-office/
Meet Prof Ian Frazer co-inventor of HPV vaccine technology that's preventing cervical cancer worldwide & view the film on this amazing work
About this event
Hurry - ticket numbers strictly limited
WIMARQ is proud to present Professor Ian Frazer and the film about his ground-breaking work on the vaccine that's preventing cervical cancer around the globe.
Conquering Cancer is definitive film with a soaring ambition: to accelerate the elimination of cervical cancer for every woman and girl. It will show you what needs to be done to achieve this incredible feat and save the lives of an estimated 62 million women.
For the first time in human history, the elimination of a cancer – cervical cancer – is possible. Eliminating this preventable disease is already a remarkable Australian success story. Now we we have the chance to help make it a global reality.
Travelling from Australia to Malaysia; Zambia to the USA; Colombia to Switzerland, you'll meet the inspiring women who have faced cervical cancer head on. Their stories are full of wisdom, determination and heart, and their triumph will give you hope for a cervical cancer free world.
Professor Frazer will give a talk prior to the film and will answer your questions.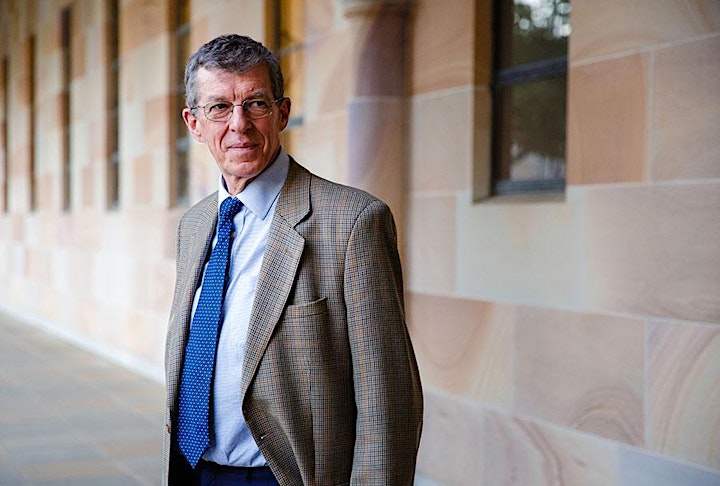 Professor Ian Frazer will give an address prior to the film and answer your questions
Professor Ian Frazer is a clinician scientist, trained as a clinical immunologist in Scotland. As a professor at the University of Queensland, he leads a research group working at TRI in Brisbane, Australia on the immunobiology of epithelial cancers.
He is recognised as co-inventor of the technology enabling the HPV vaccines, currently used worldwide to help prevent cervical cancer. He heads a biotechnology company, Jingang Medicine (Aus) Pty Ltd, working on new vaccine technologies, and is a board member of several companies and not for profit organisations.
He was the inaugural president of the Australian Academy of Health and Medical Sciences, and a member of the Australian National Science and Technology Council. He chairs the Australian Medical Research Advisory Board of the Medical Research Future Fund.
He was recognised as Australian of the Year in 2006. He was recipient of the Prime Ministers Prize for Science, and of the Balzan Prize, in 2008, and was elected Fellow of the Royal Society of London in 2012.He was also appointed Companion of the Order of Australia in the Queen's Birthday Honours list in 2013.
Organiser of Conquering Cancer Private Screening - with Professor Ian Frazer
WIMARQ is a group of volunteers who organise opportunities for the mentoring, support and encouragement to women who are working in, studying for or taking a break from the minerals and energy sectors. WIMARQ recognises companies and individuals who champion gender diversity and make available information to inform our members about gender diversity issues, strategies and statistics through the annual Resources Awards for Women. Women and men from all sections of the sector are warmly welcomed to attend our events, which are held in Brisbane and regional locations. Check out our Facebook and LinkedIn groups to keep up to date. If you're interested in hosting a WIMARQ event or getting a group going in your area, please contact us for assistance. Women in Mining and Resources Queensland (WIMARQ) is a reference group to the Queensland Resources Council.