The secrets of Indian wisdom on sensuality, spirituality & erotic energy for women + experiential movement & organic dance meditation
About this event
We are proud to present our ongoing monthly Mater Class Series, showcasing leading experts in their creative and healing fields to bring you collective wisdom, specific content, practical skills and knowledge for your own personal and professional growth, and move towards a deeper place of healing.
This enlightening *Mater Class features Captain Sumisha Shankar, considered one of India's modern day Aesthetes, bringing to life ancient knowledge of classical Indian Aesthetics and makes them relevant for modern times. Once a Captain in the Indian Army, now she is a highly sought-after wellness lecturer and teacher who uses dance, Indian Aesthetics and yoga. She is the founder of a new age experiential training system, Antardhwani, that creates and shares multi-disciplinary teachings through research and experiential learning, where art meets science.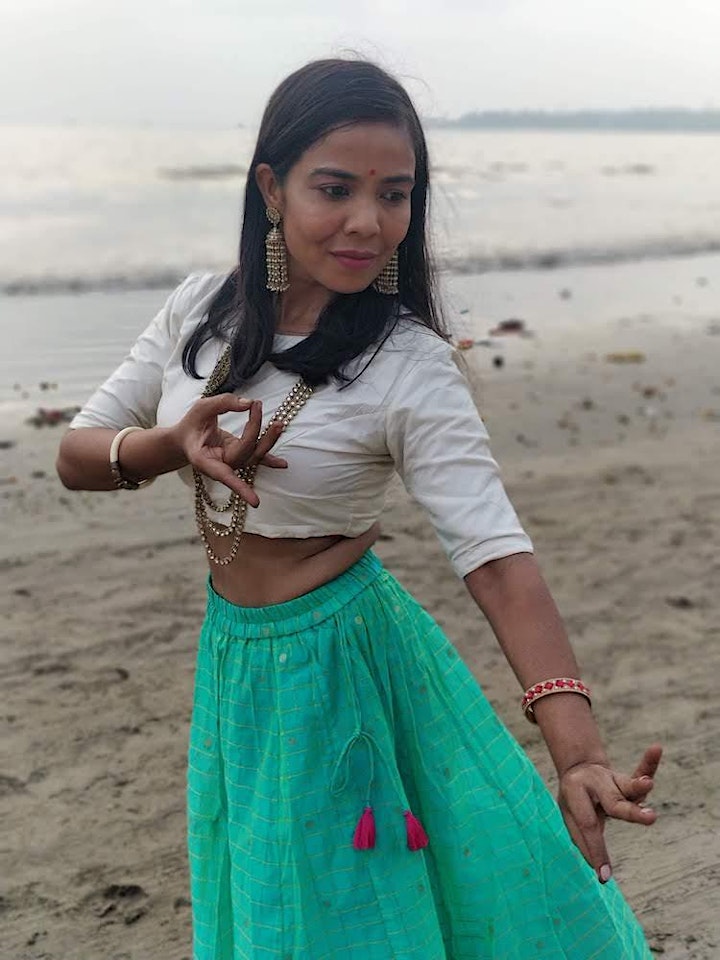 Sumisha has over a decade of experience in meditation, spiritual counselling, yoga and dance therapy.
She has travelled with her workshops to South Africa, Netherlands, Suriname, Mauritius and Trinidad & Tobago.
She has worked with prestigious organisations including IBM, Mauritius Police, Jaguar, JLT and Mercedes Benz.
She is a +900 RYT Advanced Ashtanga Yoga Teacher and a QCI certified Yoga professional.
She has a Master's degree in Indian Classical Dance (Kathak), a Diploma in Indian Aesthetics from Mumbai University and has an expansive foundation from Miranda House, Delhi University.
She is currently a visiting faculty for the Advanced Teacher's Training course at 100 year old Yoga Institute, Santacruz, Mumbai, India.
She has been featured in Netflix, VOGUE, India Today, Femina, TOI, Hindustan times, Deccan Chronicle and NDTV.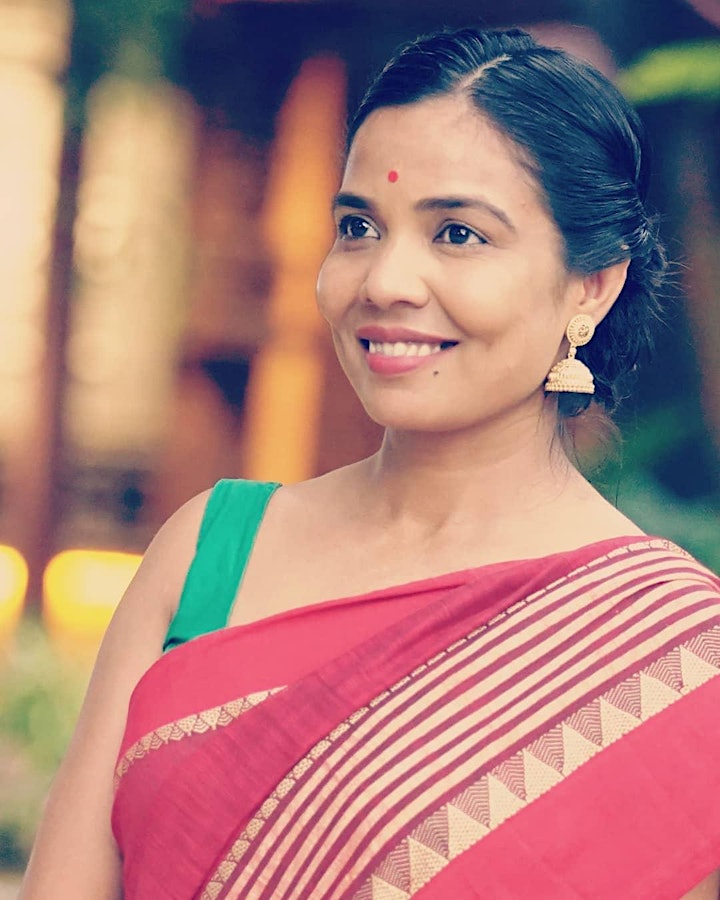 ABOUT THIS MATER CLASS
This session will be divided into two parts. Firstly, Sumisha will discuss a range of important themes including:
Secrets of Indian wisdom on sensuality, spirtuality & erotic energy for women
Science of body wisdom from the lens of Tantra
Ayurveda, emotions & radiance
Creativity for unblocking chakras
Sumisha will then lead an experiential session through movement & organic dance meditation focusing on:
Bio rhythm, hormones & nature connectivity
Chakra healing movements for unlocking sensuality
Sensual movements from the temple dance of ancient India with raga, mudra and bandhas.
WHY *MATER CLASS? Mater means Mother in German.
Mother is the source of all creation. Mother Nature, Mother Earth, mother archetype, you nurture others, mothers who create and birth the most precious souls. Master and mastery are part of our lexicon but there is a different power dynamic. There is more dimension, expansion, power, ancient wisdom, intuition and knowing in what the Mater embodies.
It's time to reclaim the word and all it represents.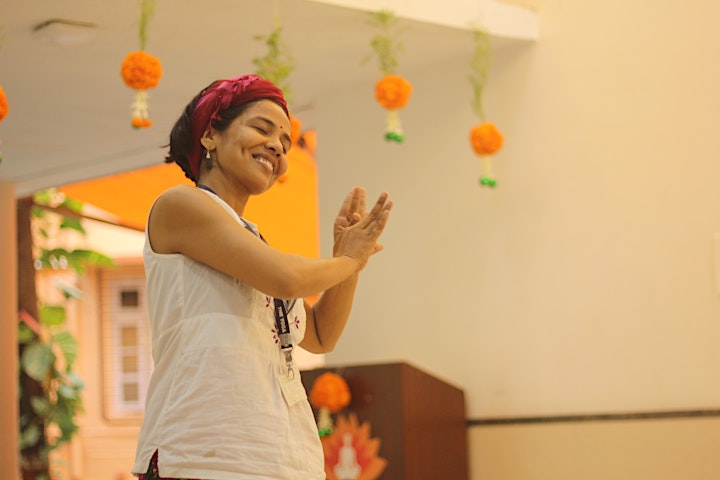 ACCESS OUR HYBRID LIVE ONLINE 'CREATIVITY & HEALING' MATER CLASSES via the two options – then you will receive all the details you need.
SPECIAL MEMBERSHIP OFFER – We are offering our Creative Mama annual membership with all the fabulous member benefits PLUS access to these 12 monthly mater classes for only $99.
BUY ONE GIFT ONE – For each annual membership you buy we will gift one to a mother from the Mums 4 Refugees community.
PICK & CHOOSE – Join individual mater classes for $25 each.
For each option you can join live and connect directly with our expert presenters, or receive the replay if you can't attend in person.
Organiser of 'CONNECTING WITH YOUR SENSUALITY' FEATURING SUMISHA SHANKAR
Mama Creatives is like a TED for mums. It's all about building a supportive and collaborative group for creative mothers to:
CONNECT - with other like-minded creative mamas
SHARE - their creative story, expertise or passion
COLLABORATE - form new creative partnerships 
FLOURISH - get back in touch with their core creative identity to feel a sense of purpose and fulfilment
Anna Kellerman - Creative mama, trained art educator, registered art therapist, kids and art business owner, painter and all round life engager, passionate about nurturing creative talent and opportunities. 
"To create one's own world in any of the arts takes courage" – Georgia O'Keefe