About this Event
Join us in Melbourne at Citadines on Bourke Melbourne on July 26-27th 2019. Early bird extended to May 15th!
With a focus on Kids In Sport you will walk away with information that will...
- Help the families who are trying to increase activity and get their kids more active
- Support your weekend sporty kids and
- Understand your role with the more elite kids in sport
This event is perfectly timed for us to come together and further knowledge about how to support our families to keep doing the things they love - keeping fit and healthy
It goes without saying - your support in raising funds for research is needed now. Even if you cannot make it, consider sponsoring a student to further their education and again support raising research funds.
FLA Hours: 8.5hrs
This program has been assessed by the Australian Chiropractors Association, a body recognized by the Chiropractic Board of Australia, and allocated 8.5 Formal Learning Activity Hours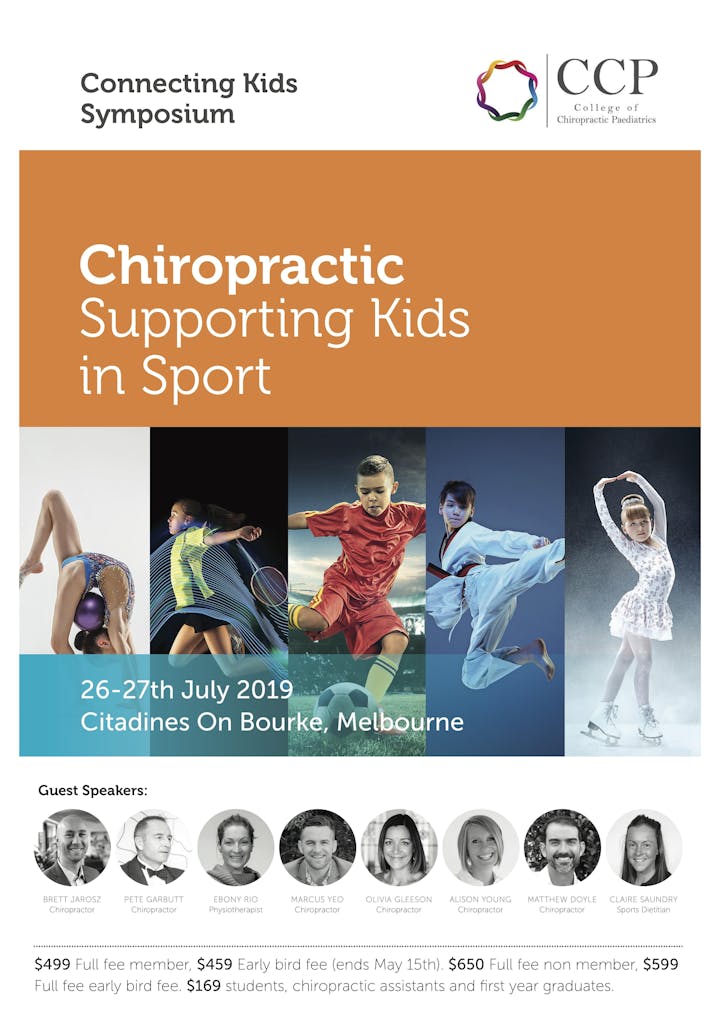 Proudly brought to you by