Connecting Communities Christchurch 2012
Sales Have Ended
Registrations are closed
Thank you for your interest. Unfortuantely this event is now fully subscribed!
Sales Have Ended
Registrations are closed
Thank you for your interest. Unfortuantely this event is now fully subscribed!
Description
Connecting Communities will showcase the important role that technology plays for today's New Zealand nonprofits, charities and community organisations.

The event is being hosted by Microsoft in association with Social Development Partners.

This free, one day event brings together a range of leading presenters from community organisations as well as Microsoft to bring you a range of relevant topics detailed in the programme below.

Numbers are limited with a maximum of two per organisation registering, please.
Please contact us if you have any special dietary requirements (just click on the 'Contact the host' button opposite).

Register today to be sure of a place!
8:30
Registration
9:00
Welcome Address: Setting the stage
Paul Muckleston, Managing Director, Microsoft New Zealand
9:30
NGO IT Landscape
Find out what it means to be a digitally proficient not-for-profit.
Andrew Mahar, Founding Director, Infoxchange Australia
9:50
"Constructive Disruption" with Cloud Technologies
What is cloud computing and what does it mean for the not-for-profit sector?
Rachel Turney, Product Marketing Manager, Microsoft New Zealand
John Robson, Chairman of the Board, Child Cancer Foundation and Christine Wallace, Christchurch Women's Refuge
11:00
Morning Break
11:15
Social Media & Online Tools
Learn about social media best practices in the not-for-profit sector and the Microsoft tools that complement social media activities.
Heather Mansfield, Principal Blogger, Nonprofit Tech 2.0
12:15
Client (Constituent) Relationship Management
How can technology help you better serve your clients and manage your relationships with donors and other key stakeholders? Hear from Microsoft and Citizens Advice Bureau about their experiences.
Daniel Thurston, Dynamics CRM, Microsoft New Zealand & Kerry Dalton, Executive Director, Citizens Advice Bureau
13:10
Lunch
14:00
Attend the workshop for which you have pre-registered for above:

Workshop #1: Digital Story Telling
Explore digital storytelling and its potential to engage and inspire audiences, celebrate achievement, and add value for funders & stakeholders. Learn some simple steps towards good storytelling, check out some great examples of digital storytelling in action, and learn the 'how to' with two free tools – Windows Live Movie Maker & Photo Gallery.
Guy Ryan, CEO, Inspiring Stories Trust

Workshop #2 – ICT Planning
The aim of information & communications technology (ICT) planning is to align your ICT use, acquisition and management with your organisation's mission, vision and business plan. Attend this workshop to learn about using ICT as a strategic asset.
Andrew Mahar, Founding Director, Infoxchange Australia

Workshop #3: Cloud Computing
Is moving to the cloud the right move for your organisation? Attend this workshop to learn how to assess whether or not cloud computing makes sense for your organisation and what it takes to get there.
Paul Bowkett, Business Manager – Online Services, Microsoft New Zealand

Workshop #4 – Client (Constituent) Relationship Management
By consolidating an organisation's essential information in one place, CRM software improves constituent insight and management, facilitates collaboration, streamlines business processes, reduces IT costs, and helps improve security. This workshop provides further insight into the specific steps you need to take before implementing a CRM system and how to get the most out of it once you start to use it.
Daniel Thurston, Dynamics CRM, Microsoft New Zealand with a Microsoft Partner
15:30
Afternoon Break
15:50
Microsoft's Resources for the Not-for-Profit Sector
Learn about Microsoft's corporate citizenship activities and resources available for not-for-profits in New Zealand.
Microsoft New Zealand, Social Development Partners & Imagine Cup Student Participants
16:45
Wrap up
17:00
Conference ends
Paul Muckleston, Managing Director, Microsoft New Zealand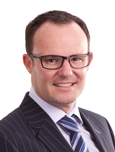 Paul Muckleston joined Microsoft in 1996 had has held a variety of roles in New Zealand, France and Germany. He was appointed New Zealand managing director in July 2010. His previous role was marketing director where he led a team responsible for Microsoft New Zealand's product marketing, public relations, marketing communications, advertising and business planning.
In 2005, Paul relocated to Paris as Director Strategy & Business Management for Central & Eastern Europe. Two years later he moved to Munich as General Manager for Small & Midmarket Solutions & Partners for Central and Eastern Europe. He was responsible for 24 subsidiaries and 33 countries, with 500 employees driving significant growth in customer acquisition, satisfaction, revenue attainment and organizational development.
Paul is a board member of the NZICT Group - an industry organization with the mandate to collaborate with business, aligned associations, communities and Government to promote the use of ICT to enhance NZ's competitiveness and the growth of the local ICT industry. He holds a Bachelor of Business Studies and a post graduate diploma in business administration from Massey University.


Andrew Mahar, Founding Director, Infoxchange Australia


Andrew is the founding director of social enterprise Infoxchange Australia, which for over 20 years has been bridging information technology and the needs of the disadvantaged. Through Andrew's work over 30,000 households and community organisations have access to affordable technology and are able to participate in an electronic world. The national not-for-profit enterprise has received Australian and international awards for its innovative use of communications technology to promote social justice, including the Stockholm Challenge Award, the Australian Information Industry Association's Community Award, and the Bulletin Smart 100 Award among others.
Rachel Turney, Product Marketing Manager, Microsoft New Zealand

Rachel Turney is the product lead for Microsoft Office 365 responsible for marketing cloud productivity services in New Zealand. Previously Rachel held sales and marketing roles with Intel and Peace Software in the United States and Australia. She has also worked with the non-profit AFS Intercultural Exchange communities in Florida and Sydney having first been a school exchange student in Berlin, Germany.


John Robson, Chairman, Child Cancer Foundation

John has been involved with the Foundation (one of New Zealand's largest children's charities), since 2004, when he joined the Wellington Regional Committee as a volunteer to assist with financial governance. He joined the National Board in 2007, and took on the role as Chairman in the 2010/11 year. John will talk about the cloud strategy employed by the Foundation, and the benefits to the organisation and its members of the transition from on-premise hardware and support, to a cloud-based offering using Microsoft Online Services. John is the Chief Financial Officer for Provoke Solutions Limited, a privately owned software company with 65 staff worldwide, and with offices in Auckland, Wellington and Seattle.
Craig LeQuesne, General Manager Information Communications & Technology, Plunket
Craig's role is a reasonably new role to Plunket, and signals Plunket's intent to use technology as a strategic tool to help achieve the best start for every child. This is what attracted Craig to Plunket, the willingness of an organisation to use technology effectively and make a difference for the children of New Zealand. Craig has over 15 years experience working with IT in the education sector including web management and education sector shared services. One of Craig's main goals is to bring a human touch to technology so that Plunket can maximise the outcomes for kids and their families.
Christine Wallace, Office Manager, Christchurch Women's Refuge


Christine has worked with Christchurch Women's Refuge since October 2009 as Office Manager and she holds the role of Secretary. Her experience covers financial, administrative, health and safety, training, resources and IT support and liaison. She is currently managing reviews of the database and accounting packages in use at Christchurch Women's Refuge with a view to improving the quality and analysis of their financial and service provisions and exploring the potential for collaborative information sharing.
In her previous roles she has reviewed and implemented a new payroll, accounting and dispatch software for a nationwide transportation business and been involved in testing new dispatch technology. Christine holds a National Certificate in Business Studies and NZIM Diploma and Advanced Diploma in Management.
Heather Mansfield, Principal Blogger, Nonprofit Tech 2.0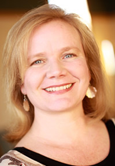 Heather Mansfield is the principal blogger at Nonprofit Tech 2.0, and author of Social Media for Social Good: A How-To Guide for Nonprofits. She also created and maintains the "Nonprofit Organizations" profiles on Twitter, Facebook, MySpace, YouTube, Flickr, LinkedIn, and Foursquare, which cumulatively have more than 500,000 Friends, Followers, and Fans. A pioneer in utilizing social media for the nonprofit sector, Heather has fifteen years of experience utilizing the Internet for fundraising, community-building, and advocacy. To date, she's presented more than 100 social media and mobile technology trainings and over 500 webinars to audiences worldwide.
Kerry Dalton, CEO Citizens' Advice Bureau

Kerry has an extensive background of working in the community and voluntary sector in New Zealand, for both grass roots organisations and national organisations. She is passionate about the vital part that civil society plays in supporting a just society and the rights of citizens.

Kerry is currently the Chief Executive of Citizens Advice Bureau NZ, one of the largest voluntary organisations in New Zealand. Kerry has been in her current role for the past 6 years, during which time she has led the Citizens Advice Bureau through a process of organisational transformation in which technology has been a key enabler of both the vision and the transformation of the Citizens Advice Bureau.
Guy Ryan, CEO, Inspiring Stories Trust


Guy is passionate about storytelling, creativity and innovation for a better world. An internationally award-winning filmmaker and entrepreneur, Guy co-founded the Inspiring Stories Trust – working throughout New Zealand to convene workshops and events that up-skill participants to harness storytelling and creative digital media to showcase young Kiwis making a difference.
Paul Bowkett, Business Manager - Online Services, Microsoft New Zealand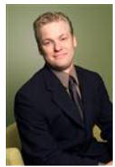 Paul Bowkett has been with Microsoft for over eight years in the CRM/business applications and more recently cloud services business. He is responsible for sales of all Microsoft Cloud Services to small medium business (SMB) customers across New Zealand. These services include Office 365, Windows Azure, Windows Intune, Office and CRM Online. Prior to his time in the Kiwi subsidiary Paul worked in a variety of roles at Microsoft Australia, and a number of other CRM software vendors. Paul holds a Bachelor of Business from Auckland University of Technology majoring in IS and marketing.