Multiple Dates
Connect, Refresh & Integrate : NVC Coaching & practice. Live & online.
Refresh and Integrate your NVC skills! Connect & interact with other friendly 'giraffes'! 1st and 3rd Wednesday of the month during 2021
About this event

An online, open invitation to anyone who has a basic understanding of the NVC model. Now in it's 2nd year.
Every 1st and 3rd Wednesday of the month from February 2021.
CONNECT with a like-minded NVC community of peace lovers, game changers and everyday people.
REFRESH your understanding of NVC theory, tools and concepts
INTEGRATE the consciousness and practice into your own life!
Different levels (including beginners)are catered for . Organised by a Certified CNVC trainer : Alexandra Norman.
For more info: Www.mindthegapnvc.com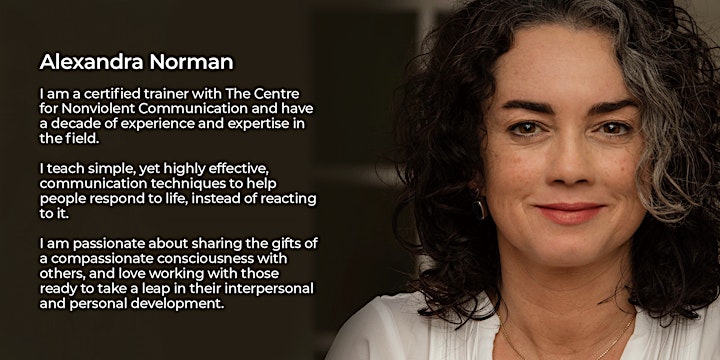 1st and 3rd Wednesdays of the month
Zoom doors open at 6:25pm AEST
Practice begins promptly at 6:30pm - 8:30pm
Suggested donation $30 Please only pay what you would enjoy to contribute. I want to make this work accessible to all, as well as sustainable for me.
Refresh, practice and polish NVC tools and skills.
Cultivate greater self empathy and presence.
Translate judgements and dissolve enemy images
Keep communication alive and present ( aka 'street giraffe')
This event began in April 2020 in response to Covid- 19 . It has a pool of about 80 visitors to date - and the numbers on the night range from 4- 14. The evening is friendly, relaxed and facilitated by NVC trainers in training, or usually by Alexandra herself.