Sales Have Ended
Ticket sales have ended
Congratulations your in! and we know you won't regret it. We can't wait to see you in March but in the meantime, don't forget to sign up to our facebook page to keep up to date with announcements & other important details.
Sales Have Ended
Ticket sales have ended
Congratulations your in! and we know you won't regret it. We can't wait to see you in March but in the meantime, don't forget to sign up to our facebook page to keep up to date with announcements & other important details.
About this Event
Insync Workplace Solutions is proud to support Connect Learn Grow 2020, an exclusive 'doing' retreat for women in business with profits from this event going to Women in Business impacted by the devastating bushfires and drought and The Hunger Project.
Connect Learn Grow 2020 is not just an investment in your business it is also an investment in you that will set you & your business up for success in 2020 & beyond.
We understand that being in business can be extremely rewarding but it can also be challenging, exhausting & lonely especially if you are a small to medium size business owner.
Connect Learn Grow is a community that will continue long after the retreat has finished providing you with an ongoing support network who not only understand exactly what you are going through but are also there for you to reach out to when you need help, honest feedback or a different perspective.
Connect Learn Grow 2020 is an investment that will provide you & your business with tangible & significant returns on your investment.
So what is Connect Grow Learn?
Regardless of where you are in your business journey, Connect Learn Grow 2020 is for you.
Connect Learn Grow 2020 is a 4 day 'doing' retreat designed specifically for women wanting to take their business (or business idea) to the next level in a supportive, empowering environment filled with inspirational like-minded women.
But it is NOT your standard retreat where you simply sit & listen to a line up of amazing speakers & leave with all good intentions only to find that life gets in the way when you return home & you don't put what you have learnt into action.
During this retreat you will be working on yourself & your business. You will roll up your sleeves & immerse yourself in 4 days of business development & personal growth through a series of practical 'doing' workshops, daily masterminds & keynote presentations aimed specifically at building your personal & professional capability & growing your business. This proven approach will not only ensure you return on your investment but will help set yourself & your business up for success in 2020 & beyond.
And whilst we will be working hard during the day, we also understand the importance of building networks & recharging our batteries ready for the busy year ahead so we have plenty of networking opportunities in the evening & optional relaxation activities in the morning.
CONNECT with like-minded women: Genuine connection with like-minded people is one of our fundamental needs as a human being. Over 4 days & nights you will have the opportunity to connect with 49 other inspiring & like-minded women in business who are there for the same reasons that you are.
You will work together, learn together, share experiences & celebrate your successes while enjoying the beautiful resort facilities, amazing food & of course some bubbles along the way.
LEARN from our amazing line up of World Class Facilitators & Presenters including:
Tory Archbold - Founder of TorStar Communications & Powerful Steps
Tina Tower - CEO & Founder of tinatower.com & Author of One Life
Shelly Horton - Journalist, TV Presenter, Media Trainer, MC & Founder of ShellShocked Media
Michelle Pascoe - CEO & Founder of OOPs & michellepascoe.com
Sonia McDonald - Founder & CEO of Leadership HQ & McDonald Inc & Author of Rock it,
Shelley Rogers - CEO & Founder of Maxum Corporation, Accelerator Trainer for Entrepreneurs Organisation & Facilitator of Business Chicks Power Players Program
Emma Hannigan - CEO Curly Top Media, Journalist, Reporter
Nancy Youssef - CEO & Founder of Classic Finance & Author of Fear, Money, Purpose
Kate Stone - COO The Hunger Project
Jane Leggate - Sales Professional
Over 4 full days you will immerse yourself in a series of 'doing' workshops where you will work on yourself & your business taking away invaluable learning's & tangible 'assets' that you can implement straight away guaranteeing you return on your investment.
Workshops include:
How to build your Business & Personal Brand,
Stepping into your Power,
Marketing for Business Growth,
The Customer Experience Journey in today's multi-generation ,
Hone for your media & Presentation skills,
Business Development / Growth - Strategy & Execution
Developing your leadership (including self-leadership)
Storytelling for Business Growth,
Overcoming your fear of selling & nailing your sales pitch to take your revenue to the next level,
and much more........
GROW yourself & your business all while helping The Hunger Project to continue their work to end world Hunger.
During this retreat, our facilitators will take your on a journey of personal & professional discovery & transformation. They will challenge your thinking & get you to step out of your comfort zone to enable you to face your fears & set yourself & your business up for ongoing success.
This retreat will be a game changer for both your business & yourself.
This retreat is for everyone. 'No matter how long you've been in business or if are in the planning stages this Retreat is for you. When Dee asked me to be one of the presenters I had one stipulation, "it had to be a retreat that was full of practical information, with participants being fully immersed in growing their businesses. I am honoured to be joining a retreat that will not only be raising money for those who are in need with The Hunger Project it will also have a massive impact on the participants professional and personal development'...Michelle Pascoe.
Inclusions:
Standard price include:
4 days of interactive workshops, masterminds & round tables facilitated by our line up of world class facilitators & presenters
Gallup Born to Build assessment, debrief & action plan development
Breakfast - Tuesday, Wednesday, Thursday & Friday
Morning Tea - Tuesday, Wednesday, Thursday & Friday
Lunch - Tuesday, Wednesday, Thursday & Friday
Afternoon Tea - Tuesday, Wednesday, Thursday & Friday
Dinner - Tuesday, Wednesday & Thursday
4 nights accommodation (Monday, Tuesday, Wednesday & Thursday) in one of the resorts modern contemporary hotel rooms with priority express check in
Welcome drink voucher
Daily pre-retreat activities (i.e. beach walk, yoga, stretch session, mindfulness)
Complimentary on-site parking
Complimentary WIFI
12 x monthly (post-retreat) 90 minute group coaching / accountability sessions conducted via zoom to keep you on track
Business development toolkit full of resources to help you through every stage of your business
Complimentary access to Insync Workplace Solutions suite of online personal & business development courses
VIP Experience (limited to 10 participants) includes all of the above, plus:
Return pick up/drop off from Coolangatta airport
Upgrade to 1 bedroom spa suite
Welcome bottle of bubbles & chocolates
VIP seating in the workshops
Complimentary professional photo shoot with our amazing photographer (photos will be sent to your inbox within 24 hours of the shoot)
Spa @ Salt Gift Voucher (valued at $100.00)
VIP luxury gift bag (valued over $300.00)
12 x monthly (post retreat) 1 hour (one-on-one) business or leadership coaching sessions conducted via zoom with one of our experienced leadership / business coaches,
Your business promoted at the event and prior to the event through our social media and marketing channels
lots more surprises along the way......
Day 1 with Shelly & Tory tickets include:
2 x incredible workshops (Facilitated by Shelly Horton & Tory Archbold)
Workshop resources
Morning & afternoon tea
Lunch
Unlimited coffee during the day
Networking drinks
Dinner by the pool
Complimentary wifi
Complimentary parking
All profits from Day 1 of this this 'doing' retreat go to women in business who have been impacted by the drought and /or bushfires. Profits from days 2,3 & 4 will be split between the women in business impacted by fire or drought and the hunger project.
Update: Day 1 of this retreat has been opened up to enable anyone to come along. All profits from day 1 will be donated to women in business who have been impacted by the ongoing drought or bushfires devasting our country. Day 1 workshops are being facilitated by Shelly Horton and Tory Archbold.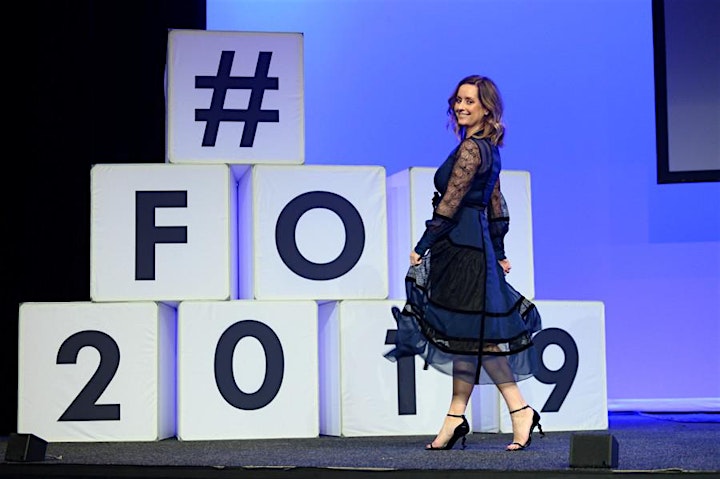 Tory Archbold
We are incredibly fortunate to have Tory Archbold, CEO & Founder of Torstar Communications & Powerful Steps, a platform she launched in April 2019 to inspire, encourage & empower women facilitating at our retreat.
Tory will be facilitating 2 workshops at this retreat including her signature workshop - Step into Your Power. In this 4 hour workshop,Tory will share her tips for success while identifying your strengths and challenges. Learn how to step into your power by defining a strategy that helps you achieve work / life balance. Participants will walk away with a plan of action, designed to empower them to succeed in all areas of their lives.
In Tory's second workshop - How to Build your Personal Brand, she shares her knowledge, skills, insight and experiences from her role as CEO of Torstar, a brand communications agency recognised as the global powerhouse responsible for developing iconic campaigns for the worlds tops performing brands.
www.torstar.com.au | www.powerfulsteps.com.au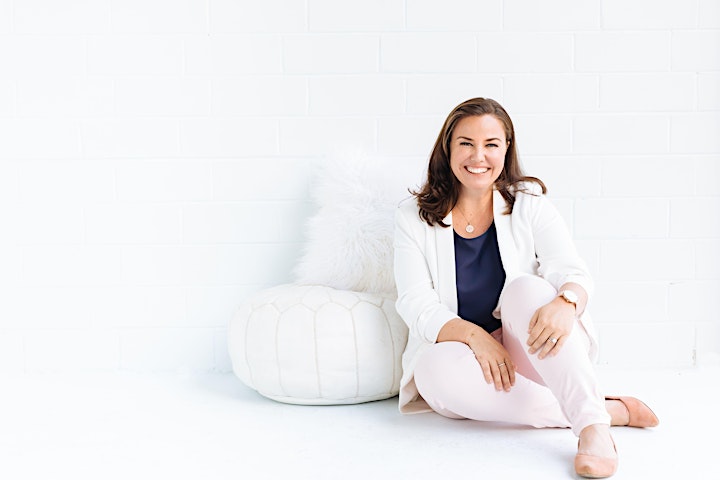 Tina Tower
Tina Tower, CEO & Founder of tinatower.com has captured attention with her raw & real approach to building business. Tina started her first business at 20 & went on to build & sell multiple businesses including a national franchise system before her 34th birthday. Tina is the recipient of the Telstra Young Business Woman of the year in 2014, was the 2017 Entrepreneur in Residence for Business Chicks, Australia's largest business women's group. She has also been featured on Sky Business, The Huffington Post & The Financial Review.
Tina is facilitating a workshop on Content Marketing for Business Growth. In this interactive, informative 3 hours workshop, Tina will run through the content marketing that you can do for your business that can have the biggest impact. Between blog posting, Facebook pages, Facebook groups, Instagram pages, Instagram stories, Podcasting, speaking.......its so much content to come up with. Tina will show you how you can re-purpose, leverage & plan your content marketing to elevate your brand & you business in the simplest way.
www.tinatower.com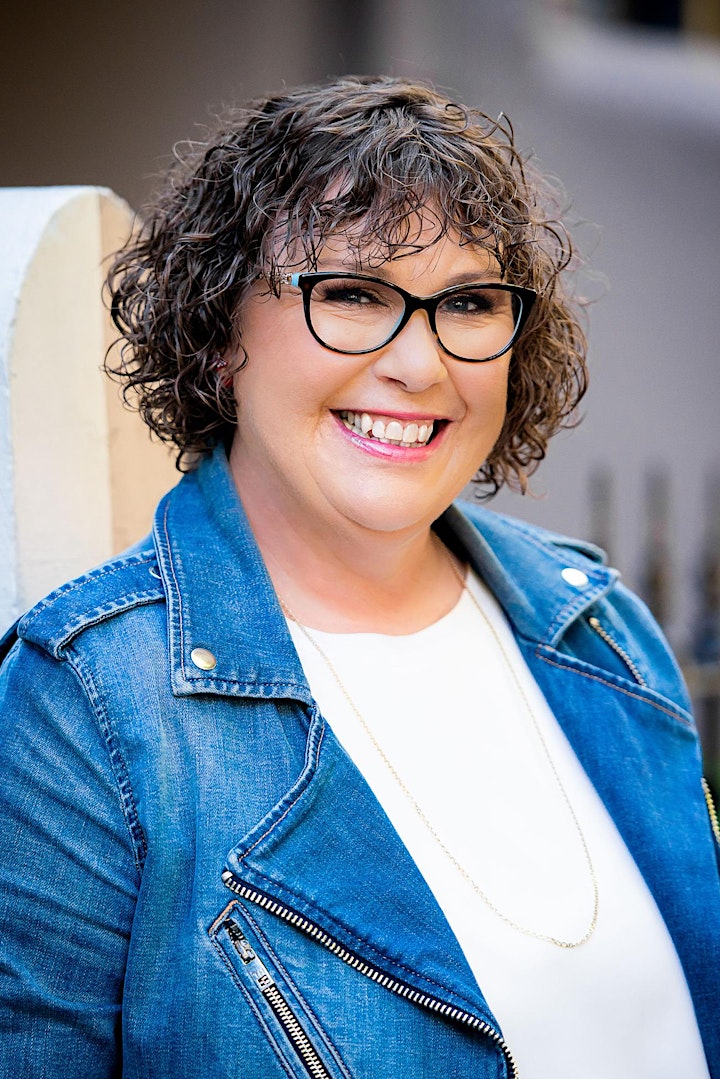 Michelle Pascoe (CSP)
Michelle is an international speaker, accredited trainer, researcher, author & podcaster. Establishing her company Optimum, Operating Procedures & Services (OOPS) in 1994 she has an undeniable passion for customer service.
From a foundation in the Hospitality industry & an employer of 70 staff, Michelle has developed a strong repertoire of 'real life' customer services/business success scenarios which she will share with you in her amazing workshop 3 Keys to unlocking your business success - Expectation | Experience | Evaluation.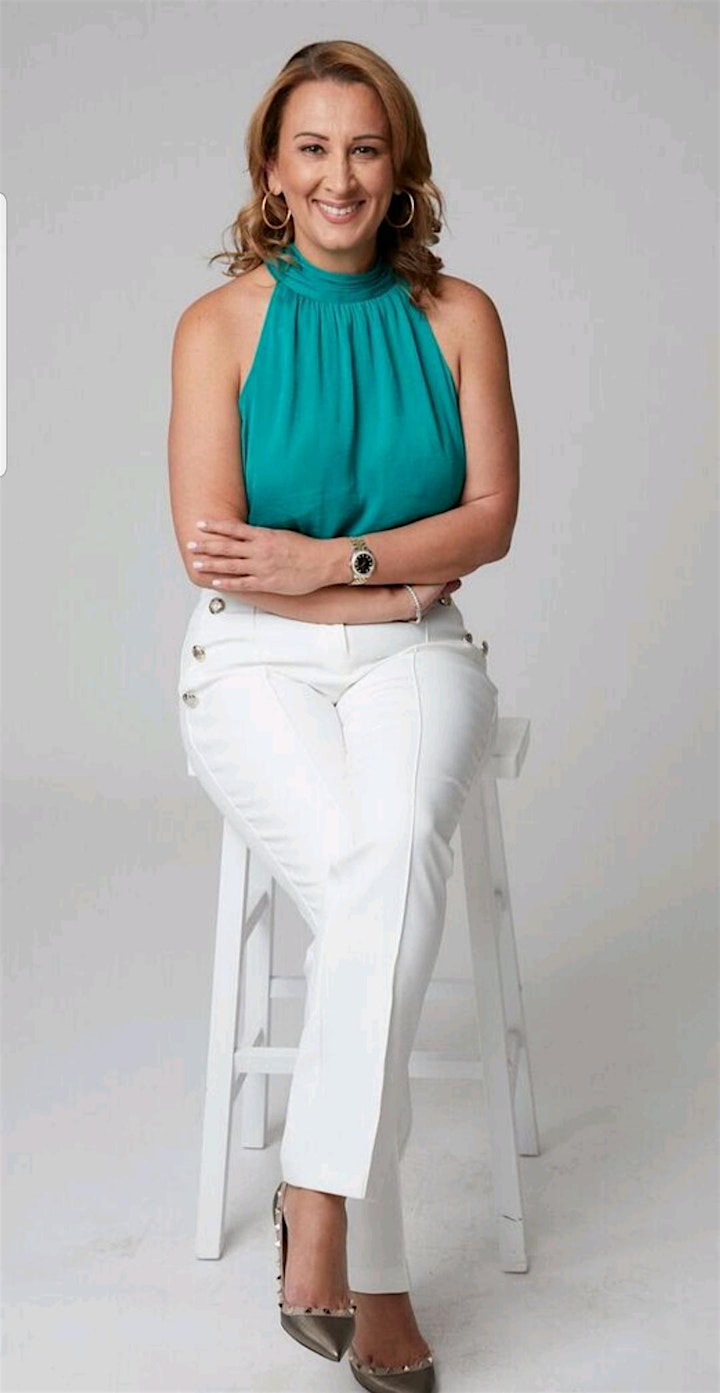 Nancy Youssef
An award-wining finance broker, inspiring mentor, keynote speaker and philanthropist determined to create lasting change. Nancy Youssef is the founder of Classic Finance & Classic Mentoring and Coaching. Nancy has also recently become an author releasing her first book "Fear Money Purpose' in July 2019 which is aimed at inspiring small business owners to overcome common business fears to help unlock their ultimate purpose.
Nancy will be joining us at Connect Learn Grow to educate, inform and inspire us as she shares her personal journey through her keynote 'Overcoming Fear in Business to find purpose - A personal journey'.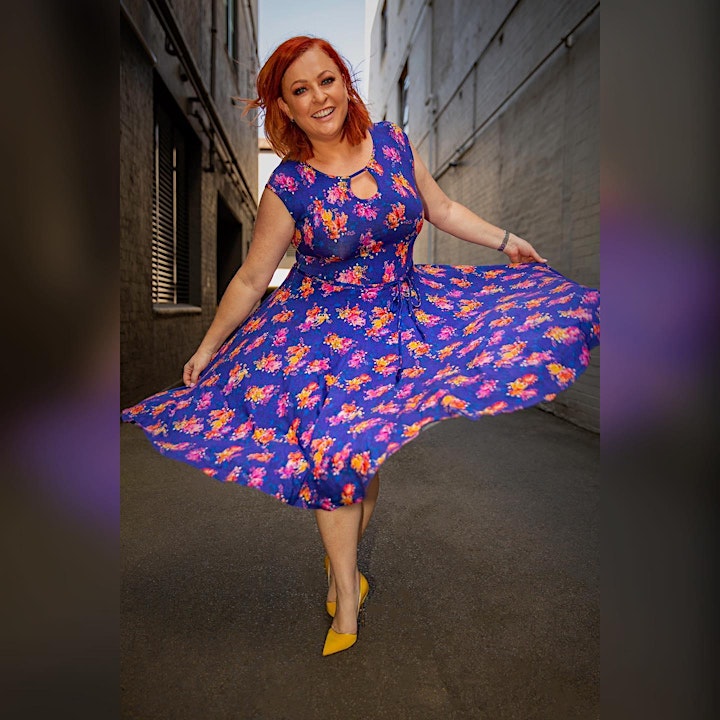 Shelly Horton
Shelly is one of Australia's leading lifestyle and pop culture commentators across all forms of media: print, online, television and radio and she is joining us at Connect Learn Grow!
Shelly runs her own video production company called, ShellShocked Media.She appears on Channel Nine three times a week with regular segments on TODAY, TODAY EXTRA and Weekend TODAY. Co-hosted TV chat show Talking Married on 9Life and hosts the podcast of the same name for 9Honey.
Shelly knows that it takes to be super comfortable in front of a crowd and how to get your message across so whether you are delivering a keynote, presenting to your team, posting social media videos or pitching your business to potential clients Shelly can help and she will be sharing all her tips and tricks in a four hour workshop at Connect Learn Grow 2020.
www.shellshockedmedia.com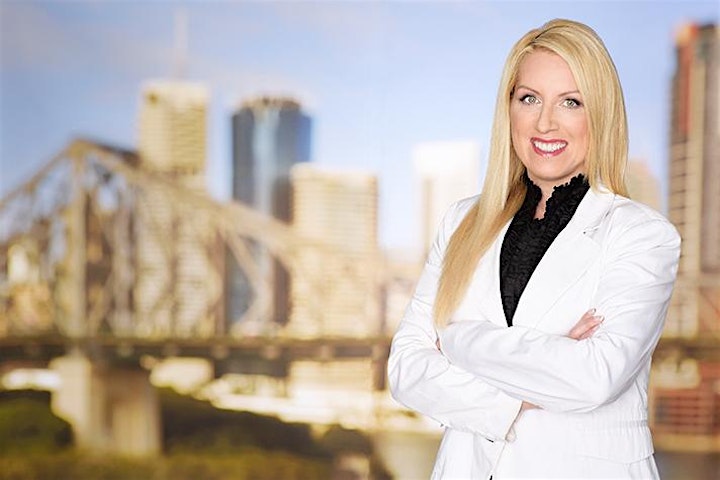 Shelley Rogers
Shelley is the Founder & CEO of Maxum Corporation an organisation that she has built to empower entrepreneurs & business owners to reach their maximum capability, delivering value based on past experiences to achieve results that makes a difference.
Shelley is also a facilitator of the Business Chicks Power Players program and Accelerator Trainer for The Entrepreneurs Organisation (EO). Shelley will be sharing her knowledge & proven strategies to help you develop (or refine) your business strategy and its execution.
www.maxumcorp.com.au
Sonia McDonald
Sonia is the CEO and founder of LeadershipHQ and McDonald Inc. Sonia is a leading keynote speaker, leadership coach, expert and facilitator. She believes we should lead with kindness and courage, from the heart, doing rather than telling and is known for her mantra 'just lead'. She leads by example in all these areas and through her one on one practical coaching, leadership training for teams and organisations encourages others to do the same. Sonia has helped hundreds of people on their leadership journey to become the best version of themselves and in turn, inspire and bring out the best in others. Also she and her team have worked and partnered with a number of businesses and companies for over a decade build great leadership teams and cultures.
For more than 25 years, Sonia has been on the front lines of Human Resources, Leadership and People and Culture. She has held leadership positions worldwide and through experience, research and study come to realise what it takes to be a truly great leader.
Sonia has an ability to speak bravely and authentically about her own development as a leader, personal and career challenges in a way which resonates with her audience. She is recognised as a LinkedIn influencer and has become an in-demand keynote speaker, starts important conversations.
She is an award-winning published author of Leadership Attitude and Just Rock It! and writes regularly for publications such as The Australian, HRD Magazine, Smart Healthy Women and Women's Business Media. Sonia has become recognised for her commentary around the topic of leadership, championing the up and coming leaders of tomorrow, advocating for women in business as well as building leaders in small business.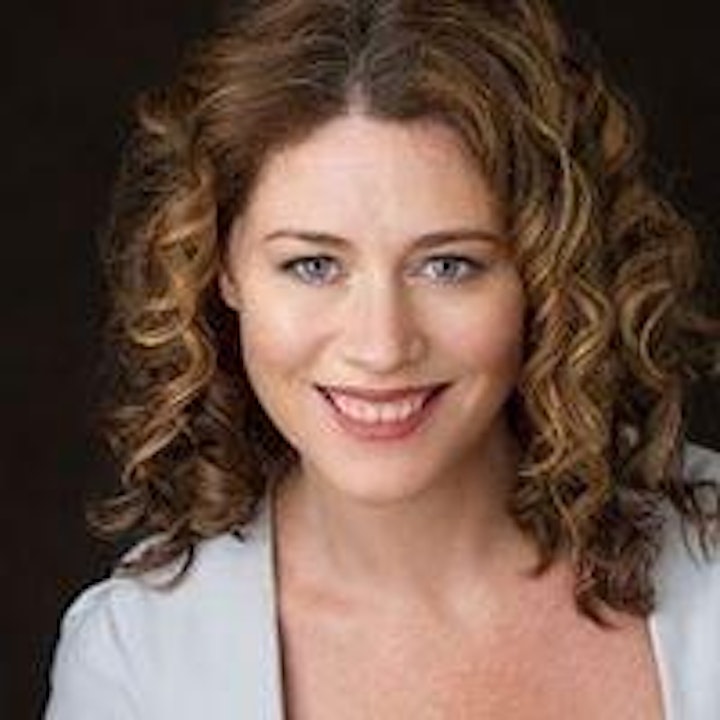 Emma Hannigan
Emma is the CEO of Curly Top Media, Reporter & Journalist
In the new world of entrepreneurship, the business with the best story will be king. Shaping a story from the raw material is something that is open to us all if you know how to look for it.
Growing up in a small fishing village in rural Ireland, I came from a family where stories were gold. My mother was a writer and encouraged us to read vociferously, write stories, act them out and entertain each other. I spent my childhood going to writer's workshops and poetry readings, surrounded by people for whom story was everything. I learned early on that our story is our own unique currency.
My career as a journalist began at 15 in a local radio station. After more than a decade of working for leading broadcasters in Ireland and the UK; BBC, RTE and TV3, I believed that my career as a TV journalist was over when I moved to Sydney with nothing but a backpack, however the best was yet to come.
My 11 year journey as a senior journalist with SBS TV News has taken me across continents; from the highs of Barack Obama's historic election and the coronation of Tonga's king to the lows of Sydney's siege and broadcasting live on CNN on the sex abuse Royal Commission.
I have learned that the most compelling part of any story is not where you are in life, but who you are. Your story is much more than the sum of your parts or your resume. How did you get here? What makes you tick? How do you feel? The crux of a story lies in the humanity, the emotional commonality that connects us all.
Emma is facilitating her – Business Growth through Storytelling workshop at Connect Learn Grow 2020
In today's digital age, a compelling story is vital for attracting customers and investors. This course teaches you how to discover your story and tell it in an engaging way that will help to grow your business through increased engagement with customers and investors. A powerful story will also help you to become recognised as an expert people can trust through increased media coverage and speaking opportunities. Start building content that is engaging and powerful by harnessing the power of story.