'Confusion to Clarity' by Effective Success Strategies

Multiple Dates
Event Details
'Do you wish you had more time and money for the things that really matter?'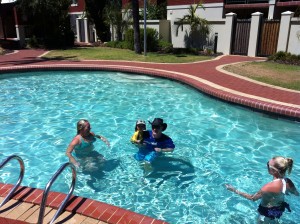 Owners of small and medium sized businesses can often be overheard complaining about how they spend too much time working in their businesses just to make ends meet or bemoaning the pressures of an uncertain economy on their business profits.
If you have ever found yourself wishing you could improve the situation but are unsure how, then please read on…
Alternatively, if you feel that you have built a sound business model, yet the business has reached a sort of plateau and you would like a few new ideas to help you get moving forwards again, please read on…
Two of Perth's best business mentors, coaches and consultants, Tony Inman and John Denton have both separately been successfully helping business owners to increase their profits and improve their lifestyles.
Well, I'm sure you've heard that old saying, "Two heads are better than one".
So now John and Tony have joined forces to bring you a seminar that can help you cut through the fog of uncertainty and apply some cutting edge tools and techniques to bring you the kind of success you deserve.
This is is a seminar for business owners who are serious about growing their businesses and using tried and trusted principles to spend less time working in them, and more time initially working on them, putting in the systems so they can ultimately reduce their working hours and have more time to play!
Seminar participants will walk away with:
Greater clarity about what is important and why
Effective strategies to increase your profits
Ideas on how to systemise your business
Tools and techniques to keep your mindset at a high level of empowerment
A greater understanding of how you can achieve successful work / life balance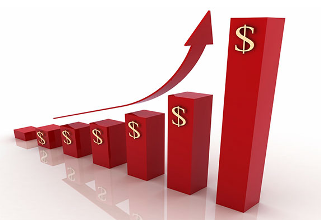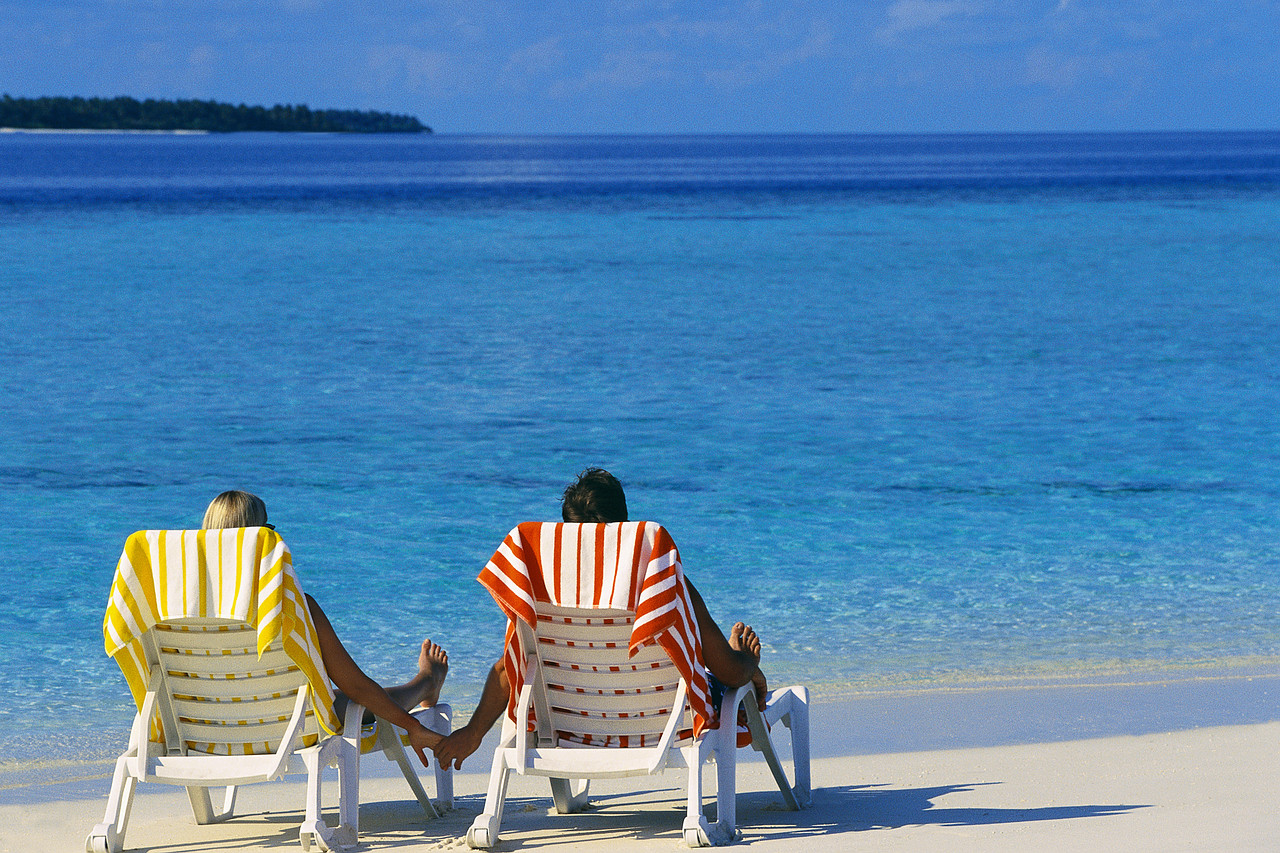 Register Here Today!!!
With a Choice of Sessions
Session One - Morning:      8.30 am to 12 Noon
Session Two - Afternoon:   1.30 pm to 5 pm
Hear what previous attendees have gained from seminars and workshops presented by John Denton and Tony Inman:
"By having just a few hours away from the business it has allowed me to absorb new ideas and revitalise my business. It has reinforced business basics and I have been inspired by stories that have opened my mind to new possibilities." Gary Maynard, Medichill
"I would recommend this training because it has given me great ideas, concepts, principles and contacts that I can use in my business." Gary McKenzie—Wholesale Floristry Business
"I think it's really important to know this stuff, and even if we think we do, we all need to be reminded of it as often as possible because we forget." Bernie Kroczek – Real Estate Principal
"A very professional and worthwhile event. The message was delivered in an entertaining and interesting way." - Catherine James – Professional Artist
"In the limited time, Tony got across good ideas to improve our present situation both in our daily life and our business. We really enjoyed the anecdotal information and quotes from famous people to lend meaning to achieving our goals." - Ivan and Ann De Souza, Proprietors, Odatech Odour Solutions
"I really identified with some of the examples you gave Tony. We both did in fact… And we're buying your book as well. We both learned heaps!" - Julienne and Selwyn Wallace - Proprietors, Coolquip Air-Conditioning
"I have gained valuable skills and knowledge from every session, especially goal planning, marketing, the value of systemising a business, having KPI's, learning terminology and hearing other business owners challenges and solutions. As a result I have improved my approach to business and my turnover has tripled this year!" Simone Llewellyn, Oztan Cosmetics.
Register Here Today
 YOUR FACILITATORS: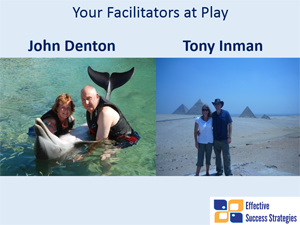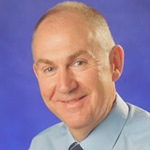 John Denton - Business Consultant & Mentor, Trainer, Facilitator and former Business Broker.
"Helping business owners prepare their businesses 'ready for sale' because a 'ready for sale' business is well worth keeping."
John progressed through the computer and I.T. industry for 27 years; worked with the European Space Agency in the Netherlands, spent time on a space launch program at Cape Canaveral in USA, lived in West Germany and emigrated to Australia in 1986.

John was a licensee for Leadership Management Australia for 10 years, co-created the Streetsmart Business School in WA with Mal Emery and today is a business consultant, mentor, trainer and former business broker. 
John's passions include working with business owners to help them prepare their businesses 'Ready for Sale', strategic planning workshops and training on face to face selling processes.

A former President of the Stirling Business Association and Chairman of the Stirling Business Alliance, John is currently the President of the Wanneroo Business Association and on the board of the Small Business Centre – North West Metro.

John is also a keen golfer, traveller and Aussie Rules Football fan and is married to lovely wife Cheryl and has two grown up sons.
and …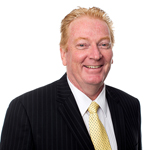 Tony Inman -  Business & Lifestyle Consultant, Coach & Mentor; Training Facilitator; Author.
"Designing the Life and Business Success You Deserve"
Tony grew up In Jersey in the English Channel Islands and helped manage the family hotel businesses. He embarked on a 16 year career in retail management, starting with the Channel Islands Cooperative Society and continuing after his emigration to Perth in 1986 with giants such as Target and Big W, where he helped introduce the 'Walmart' model. After a 2 year spell in insurance, he returned to retail and helped launch the first 12 Red Dot Stores in WA.
Tony began a chain of businesses in 1996 under his Club Red brand which included tourist accommodation, a bar, adventure tours, car dealership, car hire and servicing, property management, cleaning, furniture removals and vehicle transportation.
Tony is currently the CEO of Club Red Strata Cleaning and of Club Red Consulting and is Chairman of The Chill Project. He is also a Member of the Australian Institute of Management and the International Institute of Complementery Therapists.
A published author, who also writes for 'Business News', Tony Inman is a certified Master Coach, Master Practitioner and Trainer of Neuro Linguistic Programming and has been a mentor at Curtin University's Centre for Entrepreneurship.
Tony enjoys travelling, scuba diving, soccer and volleyball and occasionally flying light aircraft. He has two grown up children and a grandson, plus a teenager with his partner of six years, Joanne.
To Gain Effective Success Strategies in life and business – You are in safe hands with John and Tony!
Register here today!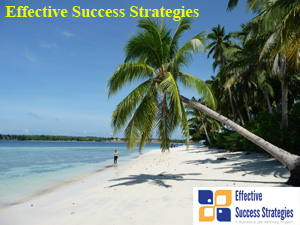 Have questions about 'Confusion to Clarity' by Effective Success Strategies?
Contact Tony Inman
Where

Strategist Group
350 Cambridge St
Perth, WA 6014
Australia

Multiple Dates
Add to my calendar
Organiser
Tony Inman
Have you ever dreamed of visiting a place, but doubt or wonder just how you'll ever accumulate the time and/or money to go there?
Or, have you ever felt 'stuck' with a business problem, knowing that there must be a solution, but you just don't know the answer or even who to ask for help?
Tony Inman is 'The Change Catalyst' - a business and life coach, mentor, presenter and author who specialises in helping business owners and executives to develop a winning mindset, to think differently, to challenge their limiting beliefs, and to create and implement strategies so they can smash through barriers that are preventing them from achieving the success in life or in business that they desire and deserve. An experienced entrepreneur, Tony is the founder of Club Red Inspiration.
Some of Tony's clients have reported starting new businesses, increasing turnover and sales by as much as two and a half times, saving their marriages, re-enthusing themselves about their businesses, being inspired to go on adventures and generally having happier outlooks on life.
"Tony has helped bring awareness to the things I say, do, or experience that create a pattern that doesn't serve me. He has then helped me find my own paths to changing them.You'll be starting a partnership that will transform your potential into a roadmap that takes you to exactly where you always knew you could be!" Sabrina R (London)

"Although I have a successful business, I felt overwhelmed when my partnership broke up. Tony has been a fantastic sounding board and has helped me rebuild my focus, enthusiasm, vision and profitability." Juan R (Perth)

"I wouldn't be where I am today if it wasn't for you Tony. I wouldn't have had the confidence to start my own business." Rebecca D (Perth)

"I'm getting more calls and making more money on a consistent basis and our goals are much clearer. Working with Tony has really made a huge difference to our business and our lives." Leroy B (Perth)
Tony's Background
Tony Inman is on a mission to inspire and influence as many people as he can to live happier and more fulfilling lives. 
With over 35 years of managerial experience and having set up over twenty businesses, Tony Inman has learned many lessons about how to do things as well as how not to do things in business. Raised by hotelier parents in the English Channel Island of Jersey, he has personally mentored and coached hundreds of business owners and thousands of staff to improve themselves and achieve personal and professional growth. He has been a mentor at Curtin University's Centre for Entrepreneurship and is the author of 'If Life's Worth Doing, It's Worth Doing Well'. Tony has personally invested a small fortune in personal and professional development courses to improve the service he can offer his clients. He is also a Certified Coach and Trainer and a Master Practitioner and trainer of NLP techniques.
Tony's business specialities have been in the areas of: retail; tourist accommodation, tours and hospitality; motor vehicle sales, rentals, servicing and transporting; direct sales; cleaning services and property management. A serial entrepreneur, Tony now uses that accumulated knowledge to inspire small business owners.
Outside of work, Tony is a keen scuba diver, occasional private pilot, musician and author. He is also passionate about soccer and beach volleyball.Tony has two grown up children and a grandson, with another youth still at home. He and his partner Joanne are also on a mission to travel to the world's great dive spots,to the modern wonders of the world and to as many countries as possible.
'Confusion to Clarity' by Effective Success Strategies