Event Information
Refund Policy
Contact the organiser to request a refund.
Eventbrite's fee is nonrefundable.
Combining emotional wellness and self-empowerment techniques with activities to build confidence, positive emotion and resilience.
About this Event
Confident Kids, five-session course for children during the school holidays.
$175 for five-session course.
*IMPORTANT, Date shown on EventBrite is for the first session of the course. Book the start date only, but attend all sessions in the course.
Suitable for
7 - 15 yrs
TIME/DATES
4 - 5:30 pm
*IMPORTANT, Date shown on EventBrite are for the first session of the course. Book the start date only, but attend all sessions in the course.
Dates
21 December 2020
4 January 2021
11 January 2021
18 January 2021
25 January 2021
Confident Kids is a series of five, weekly workshops, to equip children with powerful life skills. We help them to build confidence, resilience, positive emotion and self-presentation skills, helping them to develop into healthy, emotionally intelligent teens/adults.
Participants learn about, practise and develop:
Emotional wellbeing techniques
Mindfulness
Emotions–understanding and managing core emotions
Meditation
Abdominal Breathing
Gratitude
Self-empowerment techniques
Body-brain feedback loop–triggering positive emotion and inner feelings of confidence, through body and voice
Preventing and managing negative emotion like fear and anger–resetting the calm state
Nonverbal behaviour
Vocal power
Body language basics
This beginner's course sets the foundations, teaching simple concepts grounded in science. In subsequent intermediate and advanced courses, we'll build on and add concepts, with activities and exercises designed to develop attendees further.
The course is suitable for children who are introverted, shy, or those with anxiety, issues with confidence, etc. We provide an environment where they feel safe to learn and develop these life-changing skills.
In each session, as well as teaching the main topic, we practise short exercises in mindfulness, meditation and abdominal breathing, so that participants get accustomed to using these life-changing techniques.
Participants will be able to attend future courses, where they build on what they have learned, to enable them to further grow in confidence and develop into mature and well-rounded young adults.
Terms and Conditions
By enroling yourself or participants in a workshop/class/course, you agree to the following terms and conditions.
1. Participants are expected to behave and be nice to one another. Disruptive behaviours and bullying will not be tolerated. Design Cite reserves the right to terminate enrolment if unacceptable behaviour is not resolved.
2. Parents and carers are required to drop off and collect participants from the venue or classroom.
3. Parents and carers are required to arrive on time to collect participants. Please call/message Sophie 0477 182 555, if running late.
4. Parents or carers must be contactable during the session, in case of an emergency.
5. Participants must be able to take themselves to the toilet and use it without the need for assistance or must bring a parent/carer to assist.
6. Participants are required to bring a water bottle with a closable lid.
7. Participants with additional needs are welcome to attend with a parent or carer. Some of our venues have access limitations, please contact us, before you enrol.
8. Design Cite must be notified if participants have any existing medical or behavioural conditions and allergies. In some cases, it may be necessary for parents or carers to attend the session.
9. In the event of an emergency or perceived emergency, costs incurred for calling an ambulance for a participant are to be payable by their parent or carer.
10. Participants are occasionally photographed for promotional purposes. On enrolment, we'll give you the option of participants being included/excluded from photographs.
11. Design Cite can only offer a refund if enrolment is cancelled more than ten days before the workshop/class/course commences.
12. Design Cite will offer a refund or transfer if a course is cancelled due to insufficient numbers.
CONFIDENT KIDS FACILITATOR
ABOUT SOPHIE
As well as being a creative, running art workshops for children and adults, Sophie Zadeh works in the world of nonverbal behaviour/communication, her second life-long passion.
Founder of My Alcomy, she teaches self-empowerment, personal presentation skills and emotional wellness techniques to adults. She's now excited to be able to teach the same concepts (simplified) to children and young adults. You can read more on our sister website My Alcomy.
NONVERBAL COMMUNICATION SHORT BIO
Driven by awe and obsession with her topic and a passion for sharing it to help people achieve and improve, Sophie works with executives and leadership teams from government and industry giants, including Woodside, PwC, Rio Tinto, Northern Star and Alcoa.
She coaches public speakers, TEDx presenters and educators, helping them to convey their message with impact. Sophie has worked with TED-Ed, creating an animated lesson–Are There Universal Expressions of Emotion?
She has featured across a variety of news and media platforms, including ABC radio, The West Australian, The CEO magazine, Seven News Media and Foxtel Networks. Her blog was recently rated in the top five body language blogs on the web.
Review
"My kids have just finished a course in Confidence building with Sophie.
They had a great time exploring emotions, meditation, coping skills, healthy eating, speech training and reading body language.
To say the kids only learnt life skills is an understatement, I was able to watch and learn as well, giving me the tools as a parent to keep the skills developing at home. Highly recommend."
— Maureen Vallve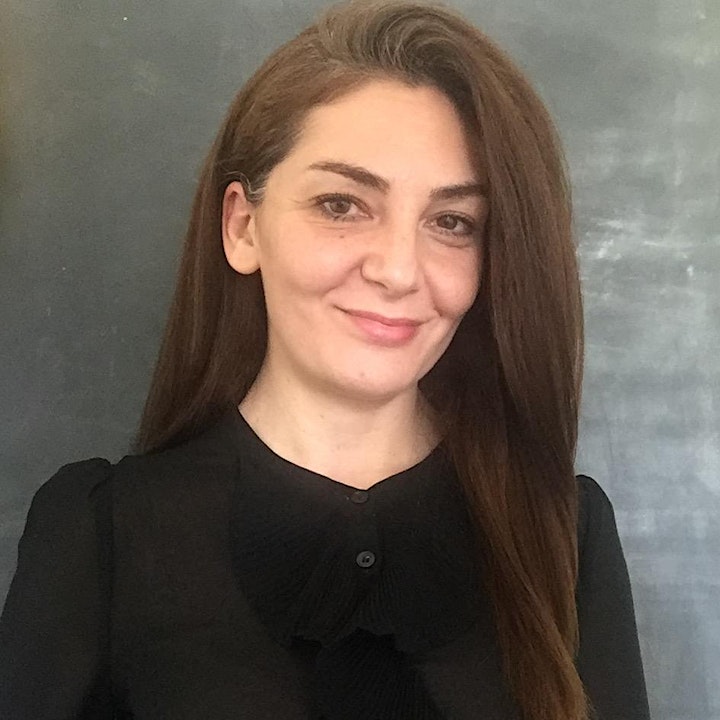 Date and Time
Location
Refund Policy
Contact the organiser to request a refund.
Eventbrite's fee is nonrefundable.