Description
We take calculated risks every day when we are confident things will turn out well. Driving our car, making a business deal, going somewhere new. But we all know how it feels to lack confidence. To be afraid in a situation, nervous around others, or to doubt ourselves. These kinds of fears are unpleasant for everyone, and for some they are crippling. Wouldn't it be amazing if we could learn how to have confidence in any situation, regardless of the suburb we are in, the people we are with, the risk of failure or even physical harm. That is what this Meetup is all about...

My daughter once said "There's nothing you can't do with confidence." When we have faith in ourselves or someone else we are more likely to set ambitious goals, initiate action, take risks, and pursue our deepest passions. Often we look to our circumstances for our confidence. This is understandable but ultimately leads to a false sense of security. When our confidence is drawn from our situation, other people, or the fail safes we tried to set up, we leave ourselves wide open to danger. It is natural to want a secure environment, but a dependence on this type of confidence alone can undermine our ability to develop a deep, lasting sense of confidence in ourselves and our own power.
At this Meetup we will see just how powerful we really can be, and we will be shown that our greatest source of confidence is the one we develop within ourselves. On August 9th we will learn how to:
Establish true confidence in ourselves
Defend ourselves, understand others, and advance our purpose
Take control of making positive decisions in every area of our lives
Sustain deep reward and lasting fulfillment
Live with strength and passion to seek and fulfil our own unique destiny
At this Meetup you will learn the secrets of true confidence which will change the way you see yourself, relate to others, and make plans for your life. After this night you will never look back.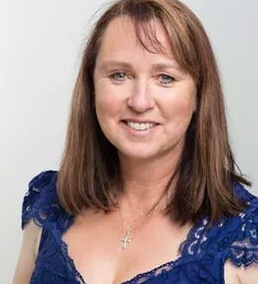 Introducing Fiona Skene
Founder and Director of Wise Self Defense
"Over the years I have met many women looking to empower how they are in family, workplace and social settings and I have listened to their conversations and realise there is a massive conversation that is going on that is disempowering who they are which they are instigating. The conversation is often happening on a subconscious level.
Just the other day I listened to a young business woman diminish herself four times in the matter of minutes as she was leaving a women's empowerment group. It got me thinking 'How are we training ourselves to be purposeful and meaningful in our life if we diminish who we are? … And if we are doing this, how are we going to have the strength to make the difference?'
Let me share with you on how I have done this. My work in the field has allowed me to analyse and understand power games in many settings, including maximum security prison, working with Tony Robbins, and building two Australian leading businesses.
Learn how the language that we speak, the emotions that we create, the intentions that we build create the life we have. Knowing how to use these to your advantage will give you amazing opportunities to not just find your potential but to fulfil your powerful destiny.
Life is not just happening to us but for us. When we come from the place of power and influence anything is possible. Just watch the miracles happen."
Fiona Skene - Founder and Director of Wise Self Defense
Fiona's passion is to teach people to gain vital life skills. She is a fully qualified Taekwondo instructor with expertise that has earned her a black belt, 4 state championship victories, and 3 wins at a national level. She has been highly sought after since taking her program to schools and groups in 1990. To further her own development, Fiona is currently studying Ninjitsu.