Confidence and Resilience 2 Hour Workshop

Friday, 29 April 2016 from 8:00 am to 10:00 am (AEST)
Event Details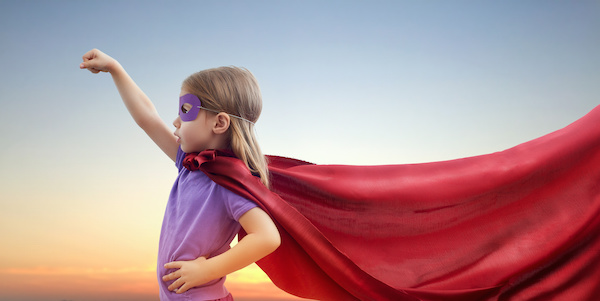 ABOUT THIS EVENT!
How would it feel to a be more confident – and have greater self belief?

 

Would you like to know who you are as well as your strengths and talents?

Why building resilience is powerful leadership skill…learn some powerful techniques!

You will find out in this high impact and brain friendly workshop

You will walk AWAY with a new way of thinking and some great resources! 
CONFIDENCE the feeling or belief that one can have faith in or rely on someone or something. Self-confidence is having confidence in oneself! Bring it ON!
RESILIENCE is the capacity to recover quickly from difficulties; toughness. And come back stronger! How resilient are you? Don't we all want confidence and resilience…?
Having self belief in one's ability and resilience to bounce back when things get tough are essential leadership skills…this workshop will give you those must have tools and skills to build YOUR confidence and resilience!
Confidence – why it is SO hot right now
Why is confidence so important? Did you know that studies show us that confidence means more than competence? Leaders not only need the technical know how but the confidence to be leaders and drive change and strategy within their organisations. This interactive session will explain why confidence matters, how to build it and what to do about it with a little neuroscience.
Resilience – build strength, balance and focus…
Resilience is VITAL today. Resilience is the POSITIVE adaptation by individuals, despite their experiences of significant stress, change or adversity. Emotional resilience isn't about toughing it and ignoring feelings. It's about knowing yourself, your stressors, and when to reach out to others. It's also as a leader how to build resilience in those around you. In this session we will provide you with the ability to identify characteristics of resilient people, as well as practical tools and techniques you can implement to help you take control, increase your resilience and minimise stress – with some cool neuroscience.
Sonia McDonald & LeadershipHQ
Sonia McDonald is the CEO of LeadershipHQ and the facilitator for LeadershipHQ Programs and Workshops. She brings an extensive knowledge of human resources, organisational development and leadership through a career spanning over twenty years. Sonia is a thought leader, coach, consultant, speaker and trainer in the field of leadership development, gender intelligence and strategy. She is an expert in building leadership and strategy confidence and capability in Australia and is renowned for her innovative approach to leadership, organisational development and neuroscience as it applies to leadership. LeadershipHQ shows you how to create teams and leaders who are able to push beyond the traditional boundaries and produce vibrant change within your organisational culture and your people.
When & Where

Business Depot
Level 1, 27 James Street
Fortitude Valley, QLD 4006
Australia

Friday, 29 April 2016 from 8:00 am to 10:00 am (AEST)
Add to my calendar
Organiser
 Our Why is to build Great Leaders & Leadership. We are the leaders of Great Leadership. 
The amazing LeadershipHQ team have over 30 years experience in delivering high impact, brain friendly and empowering leadership programs and events. LeadeshipHQ partner with organisations in delivering leadership programs and coaching, cultural alignment and development, business strategy, leadership assessments and diagnostics and online programs and resources. Our tribe of experts are some of the best in Australia.

They have worked with some of the Globe's top organisations and executive teams to create exciting new leadership approaches and programs. They have been responsible for inspiring leaders across the globe to believe in themselves and their leadership abilities. They have spoken across the globe on leadership and have inspired and coached 1000's!
Sonia McDonald CEO & Founder of LeadershipHQ's is also the tribe's key facilitator, thought leader, executive leadership coach to CEO's and Entrepreneurs and keynote speaker in the field of leadership development, neuroscience, change and strategy.  She is an expert in building great leadership and leaders across the globe. She is well known for her innovative and engaging approach to leadership, organisational development and neuroscience as it applies to leadership. 
LeadershipHQ's tribe present fun, engaging and practical programs – the kind where time passes before you know it, and you don't want these programs to end. Their programs and workshops are about change, growth and action.
You can find the LeadershipHQ team presenting at many formal and informal leadership events and conferences too around Australia.  
Find out more today how we can work with you at 1300 719 665 or info@LeadershipHQ.com.au
www.leadershiphq.com.au
www.soniamcdonald.com.au