Event Information
Location
3/299-305 Sussex St
Level 3 / 299-305 Sussex Street
Sydney, NSW 2000
Australia
CONFERENCE: BUILDING BRIDGES BETWEEN AUSTRALIAN AND SPANISH UNIVERSITIES
About this event
Instituto Cervantes Sydney is proud to announce that will hold a first conference between Australian and Spanish universities along with the Spanish Researchers in Australia-Pacific (SRAP), Macquarie University, and the Conference of Rectors of Spanish Universities (CRUE). This conference that will be held in english and with key speakers such as The Chancellour of the University of Seville, The Consul General from Spain and high representatives from the Macquarie University and SRAP will have an active dialogue with Deans from Spanish Universities and finalise with mobility partnership agreements.
Many Australian and Spanish universities and institutions will participate to debate on the current student mobility programs, scientific cooperation, and industry-university partnerships between the two countries. This conference is seeking to reinforce the bilateral cooperation with regards to international mobility in the field of science between Australia and Spain.
The conference BUILDING BRIDGES BETWEEN AUSTRALIAN AND SPANISH UNIVERSITIES will take place in the auditorium of the Instituto Cervantes in Sydney on May 30th at 4:30 p.m. Participate!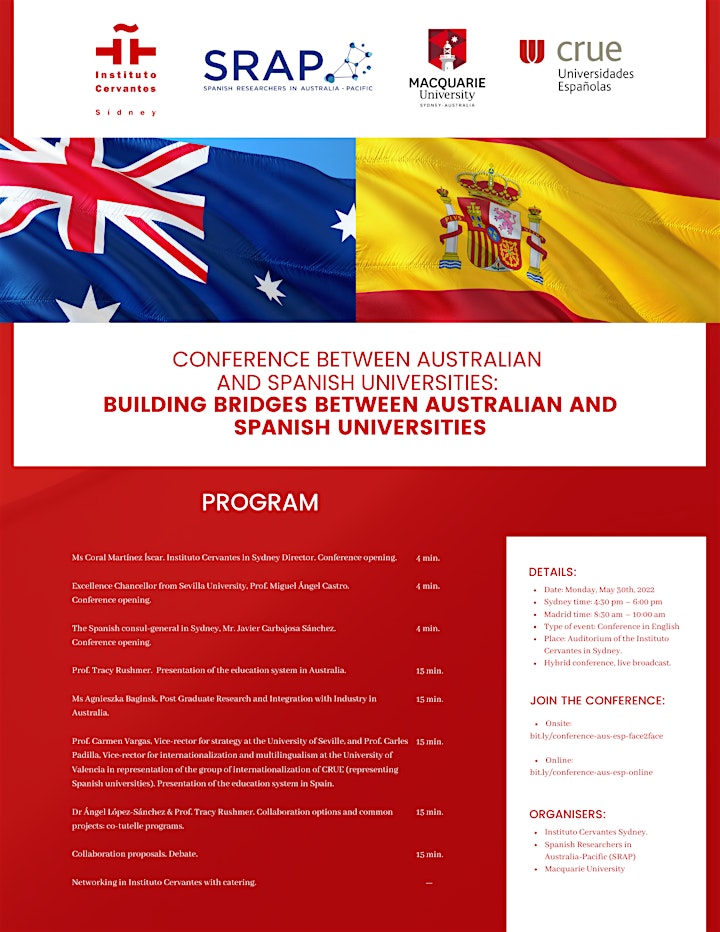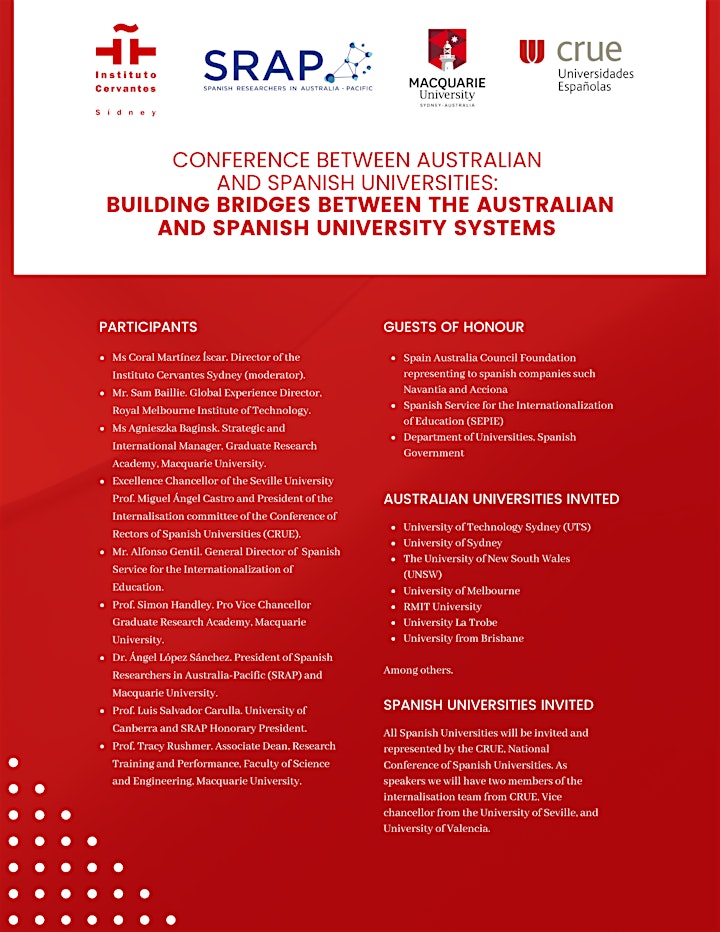 Date and time
Location
3/299-305 Sussex St
Level 3 / 299-305 Sussex Street
Sydney, NSW 2000
Australia