Description
Overcoming Blocks & Procrastination
It's almost the end of the year, how are your 2017 goals looking?
Do you have any that feel stuck, where you can't quite find your way towards it and you'd really like to push through before the end of the year?
This session will focus on developing your strategies for pushing through the blocks and procrastination that are getting in the way of your pathway forward.
We'll look at:
understanding whether our blocks are external or internal,

increasing our sense of control over tackling them, and

identifying real strategies that can move us around, past or straight through those blocks.
Join Amy Jackson for this interactive, practical one hour session, with additional coaching afterwards for CBA members.
(Amy recommends that to get the most out of this session, you have thought about your goals and current blocks or challenges that are slowing you down, prior to attending the session.)
For CBA members, Amy will be available for additional support until 1pm.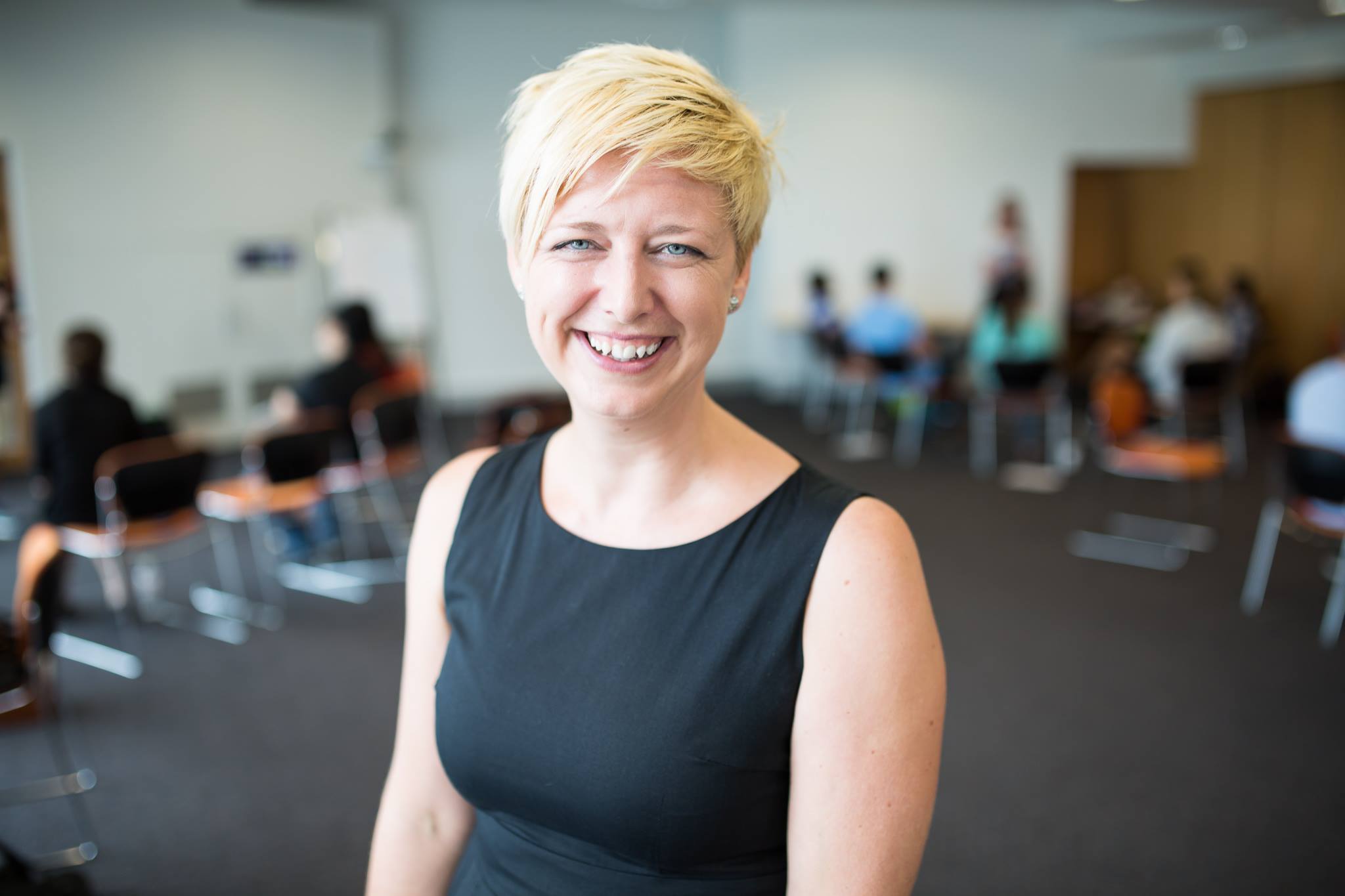 More about Amy...

Amy Jackson, B.Psych, ACC, is an Executive Coach who specialises in working with professionals who are transitioning in to leadership roles, and emerging small business leaders. She supports clients to develop their communication, strategic thinking and self management skills, with a particular focus on building confidence to speak up and be heard in the workplace.
Amy facilitates highly interactive learning experiences focused on developing pragmatic skills for complex workplaces. As a dynamic, enthusiastic speaker, she specialises in exploring how we can step up to be more of ourselves, to have more impact in complex challenging roles.
She is a credentialed coach with the International Coach Federation and has been coaching professionals since 2007.


---
More about the Conduit Program...

The Conduit Membership program has been in development since Central Business opened its doors in January 2015.
It has been created to offer simple, cost-effective support for sole traders and small businesses.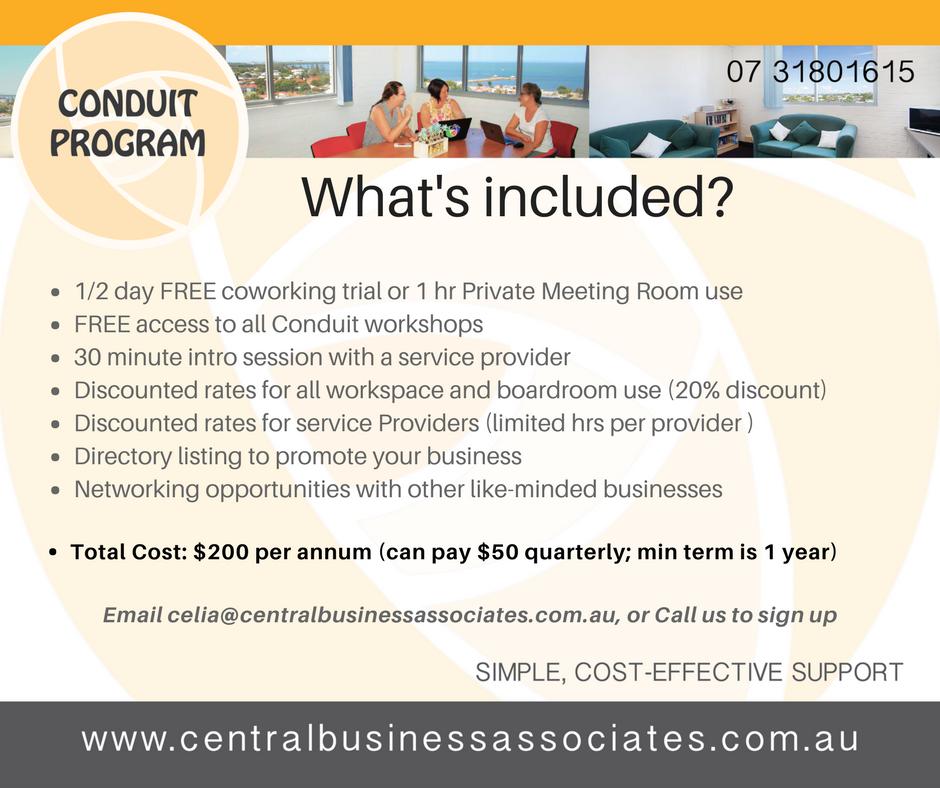 As a Conduit Member, you can access these workshops FREE.

If you are an Associate Member, you can access the workshops for 1/2 price.
(you may upgrade from Associate to Conduit Membership for only an extra $50 for the year)

If you are not a member, you can purchase your ticket at full price, and if you sign up for Conduit Membership on the day of the workshop, you will receive your ticket price discounted from your annual membership price! Book tickets now, as seats are strictly limited, and due to expected high demand, will not be exclusively available for Members. Only one free ticket per Conduit Member. We look forward to seeing you - bring your lunch along and learn while you have a bite to eat.
Self-serve tea, coffee and water will be available.