Description
As part of a new program, Central Business Associates brings you the first of a series of workshops, designed to help you build your business.
The first workshop is presented by Amy Jackson, and is titled Bravely Build your Business.
More about the Bravely Build your Business workshop...
Step bravely in to growing your business
Know where you want to be heading, but keep finding blocks, slowing down, or never quite getting around to taking the steps you need to move forward? This session will help you understand your personal strengths that you can draw on to move past blocks. It will help you build your confidence, and you will walk away with some very tangible tools you can use to support you to step more bravely in to your business every day. The session will explore:
What is confidence really? How can you use your body to tackle your unhelpful thinking?

What are your strengths? How you can use the things that you are already good at to tackle more challenging work.

How to I step up in the moment? Individualised, practical tools you can use to bravely step in to the things you know you need to build your business.

Join Amy Jackson for this interactive, practical professional development session. For Conduit Members, Amy will be available for additional support until 1:30pm.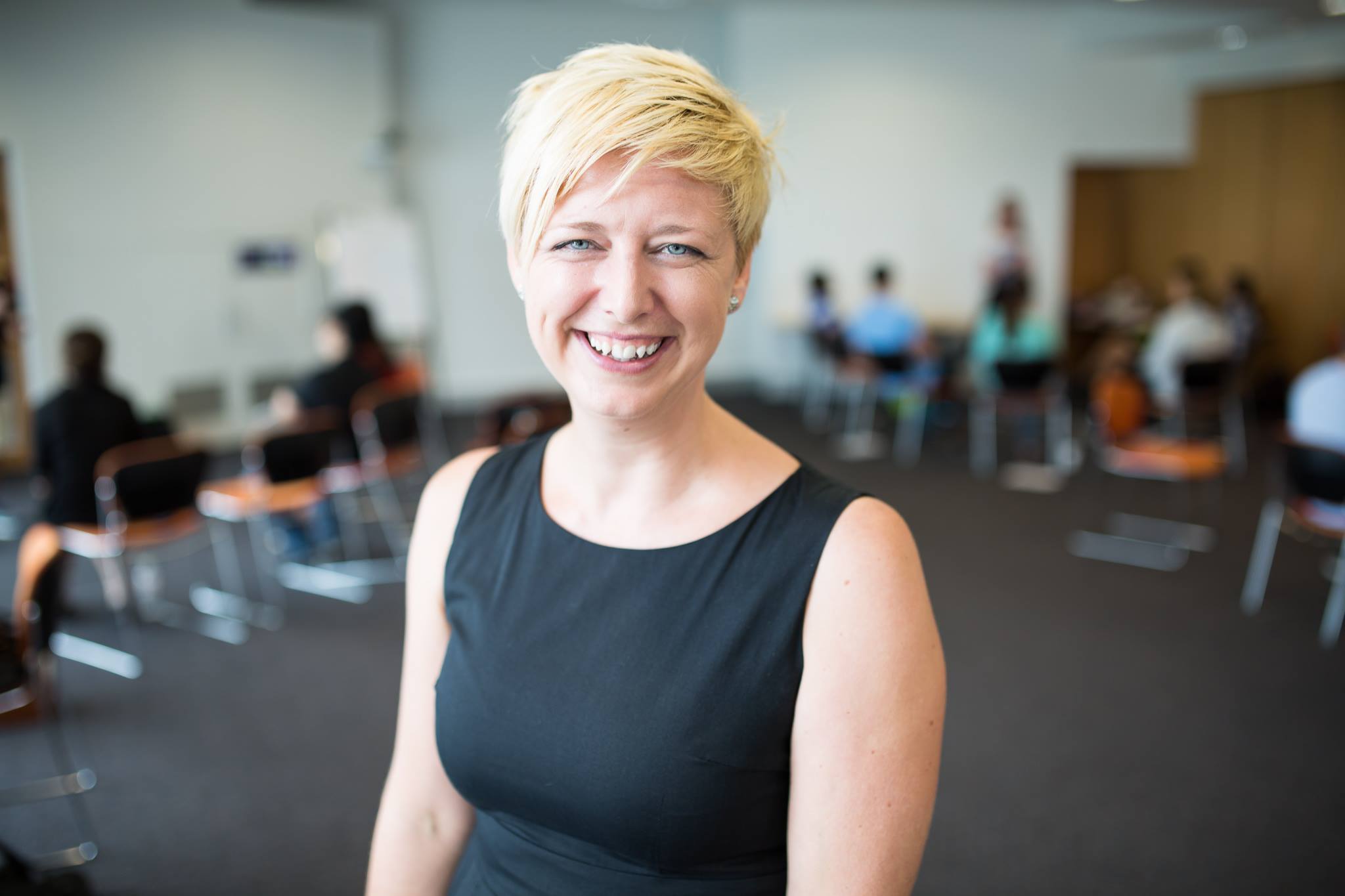 More about Amy...

Amy Jackson, B.Psych, ACC, is an Executive Coach who specialises in working with professionals who are transitioning in to leadership roles, and emerging small business leaders. She supports clients to develop their communication, strategic thinking and self management skills, with a particular focus on building confidence to speak up and be heard in the workplace.
Amy facilitates highly interactive learning experiences focused on developing pragmatic skills for complex workplaces. As a dynamic, enthusiastic speaker, she specialises in exploring how we can step up to be more of ourselves, to have more impact in complex challenging roles.
She is a credentialed coach with the International Coach Federation and has been coaching professionals since 2007.


More about the Conduit Program...

The Conduit Membership program has been in development since Central Business opened its doors in January 2015.
It has been created to offer simple, cost-effective support for sole traders and small businesses.
As a Conduit Member, you can access these workshops FREE.

If you are an Associate Member, you can access the workshops for 1/2 price.
(you may upgrade from Associate to Conduit Membership for only an extra $50 for the year)

If you are not a member, you can purchase your ticket at full price, and if you sign up for Conduit Membership on the day of the workshop, you will receive your ticket price discounted from your annual membership price!
Benefits of Conduit Membership...
FREE access to workshops, specifically designed to help you run your business better
1/2 day FREE coworking trial
30 minute FREE intro session with a service provider
discounted rates for all workspace use (20% discount)
discounted rates for service Providers (limited no. of hours per service provider)
directory listing to promote your business
networking opportunities with other like-minded businesses


Book tickets now, as seats are strictly limited, and due to expected high demand, will not be exclusively available for Members. Only one free ticket per Conduit Member. We look forward to seeing you - bring your lunch along and learn while you have a bite to eat.
Self-serve tea, coffee and water will be available.