Description
A two-day workshop for Primary and Secondary Educators
Designing curriculum around concepts, creates opportunity for students to make connections, generate inquiry and develop deep conceptual understandings that give added meaning to their worlds. This interactive workshop will give participants the tools to design curriculum that centres around understanding content in relation to transferable concepts and essential understandings that have an impact beyond the classroom.
When?

Date: Thursday 28 March and Friday 29 March 2019

Time: 9.00am to 3.30pm each day
This workshop will provide you with the knowledge, skills and principles that you can apply immediately to your planning and within your classroom. You'll explore:
Elements of the concept-based thinking classroom

The shift from a two-dimensional to a three-dimensional classroom

The structure of knowledge (Erickson, 1995)

The structure of process (Lanning, 2012)

Concepts and the Conceptual Lens

Writing generalisations to develop deep understandings

The development of Concept-Based Curriculum and Instruction units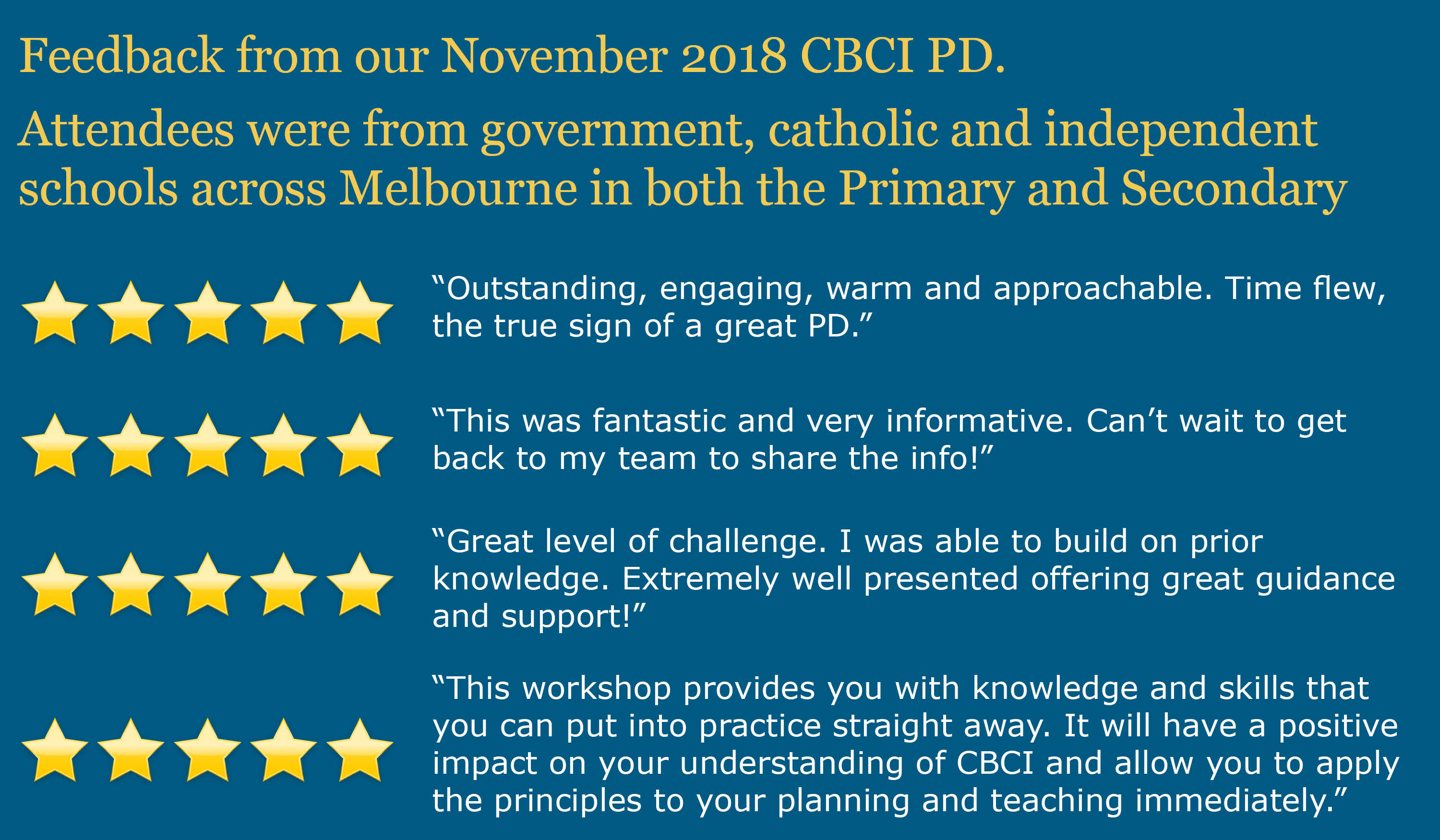 Pricing

Presented by Nicola Forrest, Deputy Principal at Cornish College
Nicola is a strong advocate for sustainable education, providing students with the skills and drive to seek out opportunities and to make a positive difference and contribution to the world in which they live. Her key focus is on designing and leading an innovative curriculum to meet the College's vision.
Nicola has recently returned from the Certification Institute in The Netherlands where she gained accreditation as a certified trainer and presenter for Dr Lynn Erickson's and Dr Lois Lanning's Concept-Based Curriculum and Instruction.
With extensive experience in leading and designing concept-based curriculum and instruction, inquiry-based learning and curriculum design for sustainability in schools, Nicola has presented professional development programs and conference workshops at statewide and national conferences, as well as being published.