Description
LET'S TAKE AWAY THE MYSTERY SURROUNDING CONCEPT ART!
Whether you choose Week 1 or Week 2 or both, this workshop will heavily focus on live demonstrations from both entertainment and industrial design perspectives, and applying theory into creativity, ultimately blending the two. What you will learn can be applied into any art and design related fields. Having a small class with two instructors, you will be able to see different ways of creative thinking and technical approaches. The workshop will be carried out in a casual easy-going manner, explaining theory in a clear and visual way. It will be fun!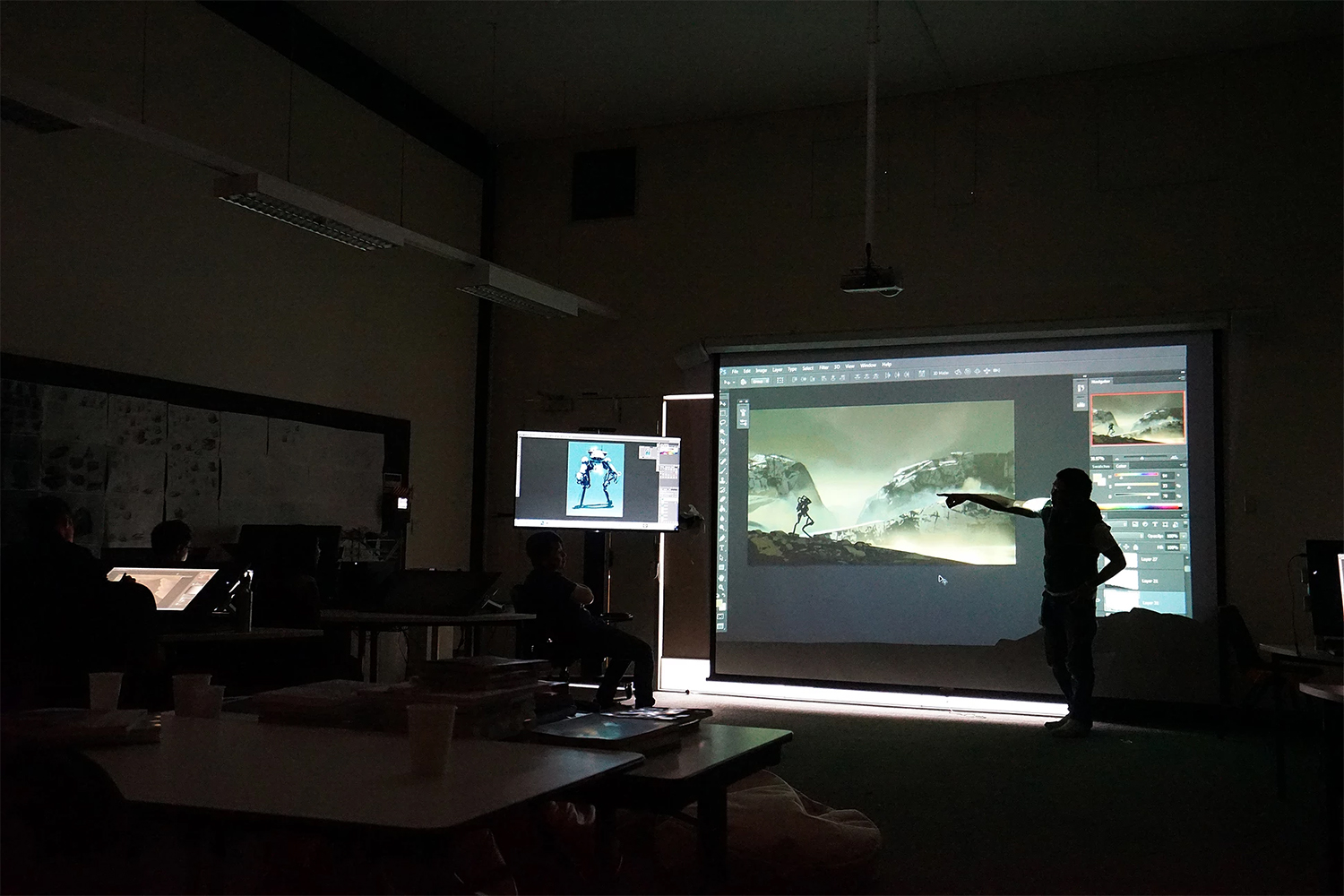 SOFTWARE: Photoshop or equivalent software such as Corel, Procreate etc.
WHAT TO BRING: You are required to bring your own Laptop, Tablet and Photoshop if you want to work along with us. However, this is not compulsory. Feel free to bring just a pad and pen to take notes or just watch along.
PROVIDED: Wireless Internet, Power Boards, Laptop friendly workspace, Drinks & Snacks, Toilets
---
WEEK 1

& WEEK 2 Workshop

1:00pm - 5:00pm
29th January - 2nd February 2018
* Prices include GST


WEEK 1: PHOTOSHOP DIGITAL PAINTING
Week 1 is an introduction to digital painting used in the entertainment industries such as films, games, and illustations, with an emphasis on studying the works of old masters and films. You will discover the process of deconstructing the inner workings of an industry standard techniques. Classes will cover perspective, composition, tonal value, colour and light, and the use of brushes & textures in Photoshop.
Day 1 Photoshop & Perspective:
Introduction to Photoshop tools and implementing basic perspective techniques through the image making process.

Day 2 Composition & Layout:
Understanding composition and arrange elements within the image or objects to push storytelling.
Day 3 Tonal Value:
Establishing a bold tonal value structure to create an instant read to grab the attention of the viewers.
Day 4 Colour and Light:
Introducing steps to make colour and light manageable and organising them to create an engaging mood.

Day 5 Design and Illustration:
Understanding what surrounds a convincing design and ways to find the intersection between imagination and reality.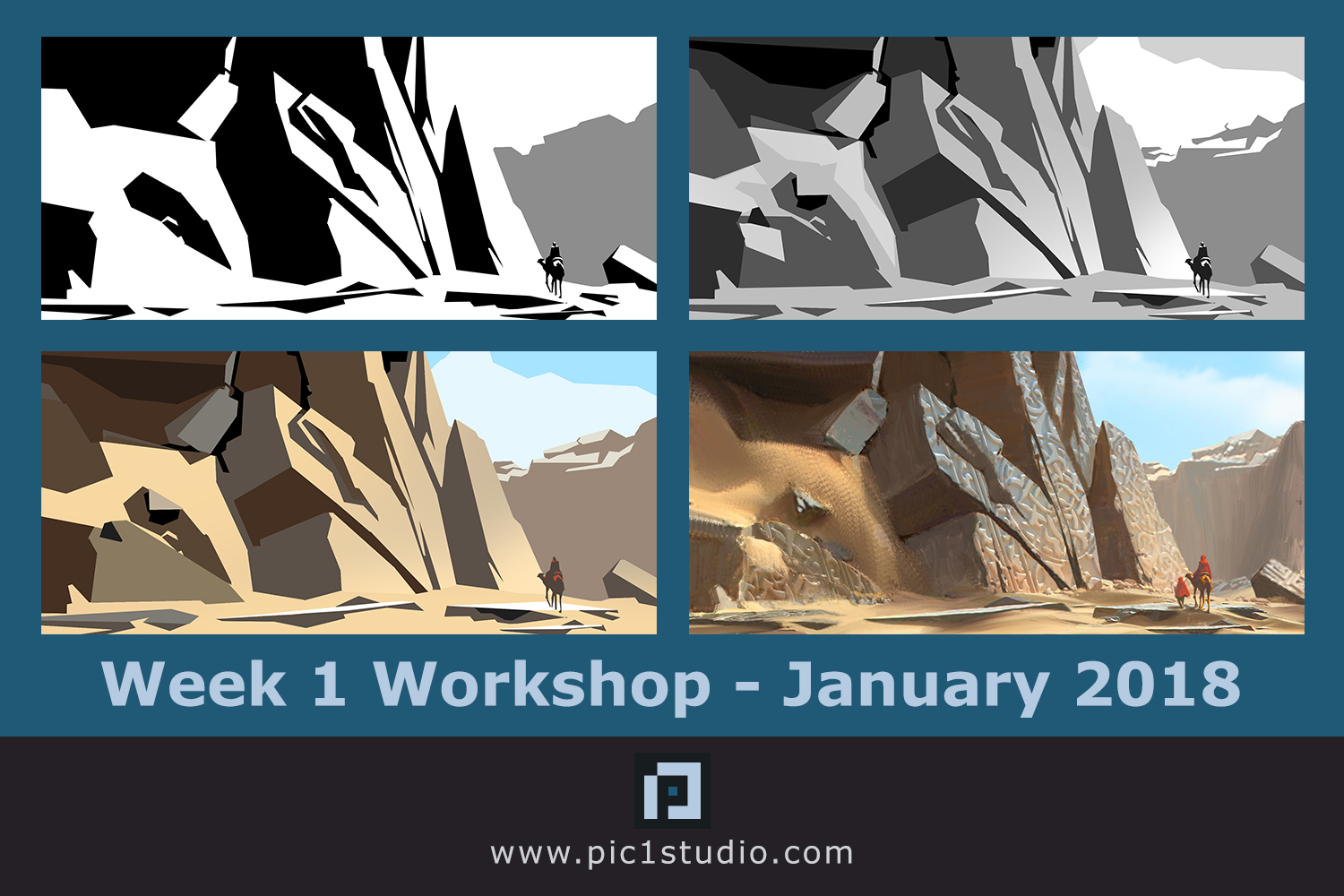 ---
WEEK 2: PHOTOSHOP DIGITAL PAINTING
Week 2 is an extension of the Week 1 classes. The goal here is to dive deeper into the intricacies of digital painting and composing an image specifically for the environment and prop designs for films, games, illustration and TVC. Classes will cover core design principles as well as techniques and approaches to implement them. We will also look into developing a faster, more effective pre-production process.
Day 6 Advanced Photoshop Techniques:
Extension of the DAY 1 Photoshop Class. A more insight into some of the best features In Photoshop.
Day 7 Design Purpose:
How to breakdown and utilise research to create a unique design with purpose and interest.
Day 8 Prop Design:
Learning how to take a concept to a final state and introducing 3D in the process.
Day 9 Mood Painting:
Focusing on a Mood for an environment using different lighting and camera angle based on reference.
Day 10 Environment Design:
Continuation with DAY 9, we will construct a more complete Environment design using visual design principles and research.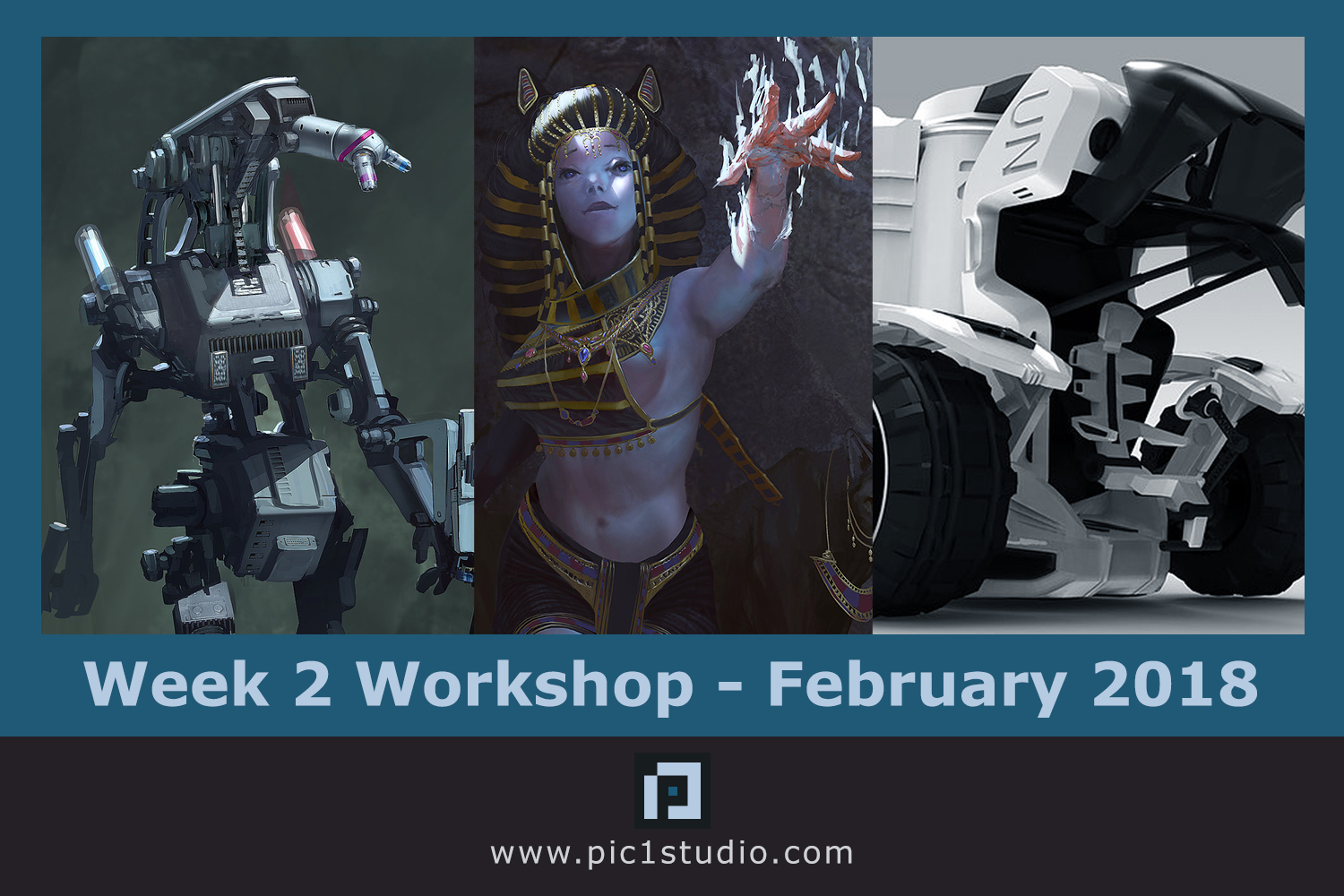 ---