Permaculture Toowoomba Inc. will be visiting Adam and Juanita's farm at Linthorpe to learn how to make compost. Everyone is welcome.
About this event
Practical Workshop + Share Table
Compost Workshop
Sunday 11 July 2021
1.30 pm to 4.30 pm
at Adam and Juanita's Farm, 260 Luck Road, Linthorpe, Q 4356
This is an Event organised by Permaculture Toowoomba Inc.
See our Website Event for more information.
Bookings are Essential
This is a COVID-safe event so it's essential that you book so that we have contact details and know how many will be attending.
What We'll Do
This month Adam and Juanita Gould will show us composting at their rural garden-farm at Linthorpe.
A few words about the day:
Adam will teach us several forms of composting including cold composting, mulch pit and hot composting. This will include an element of theory, observing existing piles and then creating our own 18-day Berkeley Method Compost.
From there we will apply pre-made compost in the veggie garden to two 10m long garden no-dig garden beds. The first bed uses Bill Mollison/Geoff Lawton "instant garden" techniques, and the second bed uses a Charles Dowding style no-dig garden.
If we have time we can then plant seedlings into the beds and get them off to a good start.
What to bring
Gardening Gloves
Hat
Closed in Shoes
A Willing Spirit as only through teamwork will we finish the ambitious goal.
Light Afternoon Tea
A light afternoon tea will be served (with Gluten Free and Vegan options). 
Parking and Access
Parking is available onsite.
This garden has some access for wheel chairs, walking frames and strollers if needed. Everyone is welcome including children with close parent supervision for their safety.
Bookings are essential to ensure we have your details if contact tracing is required. Our aim is to keep everyone safe.
Directions
The property is approximately 18 minutes drive past Westbrook.  Please see the maps below for directions.  Bushy Lane and Luck Road (west end) are rough tracks that are strictly 4WD only and should be avoided.
Cost
Financial Members of Permaculture Toowoomba Inc. - Free
First-time Visitors to a Permaculture Toowoomba Inc. Event - Free
Non-Members - $10 per person
Children attending with an Adult - Free (but please book so we know total numbers)
Membership
Annual Membership of Permaculture Toowoomba Inc. is due by 31 December each year. It's only $40 per person or $30 for a second or subsequent adult living in the same home, but if you join after 30 June it will be pro-rata (1/2 price for 1/2 year until December).
If you join now, membership will be valid right through until the end of 2021 and members can attend all events and workshops during the year at no cost. You can pay to join at checkout when you book to attend this event.
Membership forms will be available at the event for anyone wishing to join, or available here for download at http://www.permaculturetoowoomba.com.au/membership/.
Share Table
Do you have surplus?
We encourage you to bring your surplus produce, plants, seeds, books, craft supplies and resources to share with others.
Some ideas of what you could bring include - fruit, vegetables, herbs, eggs, honey, milk, jams, pickles, preserves, jars, ferments, starters, SCOBYs, seeds, plants, seedlings, cuttings, tubers, pots, tools, gardening magazines, permaculture books, recipes, patterns, manure, coffee grounds, compost additives, worms, meal worms, wool, fabric, craft supplies, soap, natural cleaning products, plastic alternatives, produce bags - the list is extensive.
Please bring whatever you can and then take home whatever you need within our culture of generosity and free sharing.
COVID-19
During the COVID-19 pandemic we're taking careful steps to make sure everyone stays healthy and safe.  This includes:
Physical distancing will be maintained.
Please don't attend if you or anyone in your household is unwell, self-isolating because they are at risk of becoming unwell with COVID-19, or you've recently travelled overseas or to hot spot area.
Please help us to manage the risks and keep everyone healthy and well.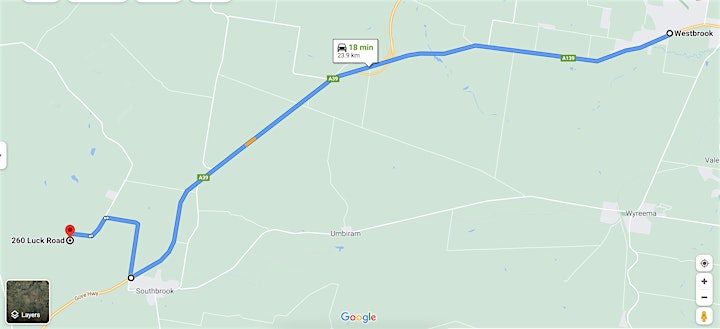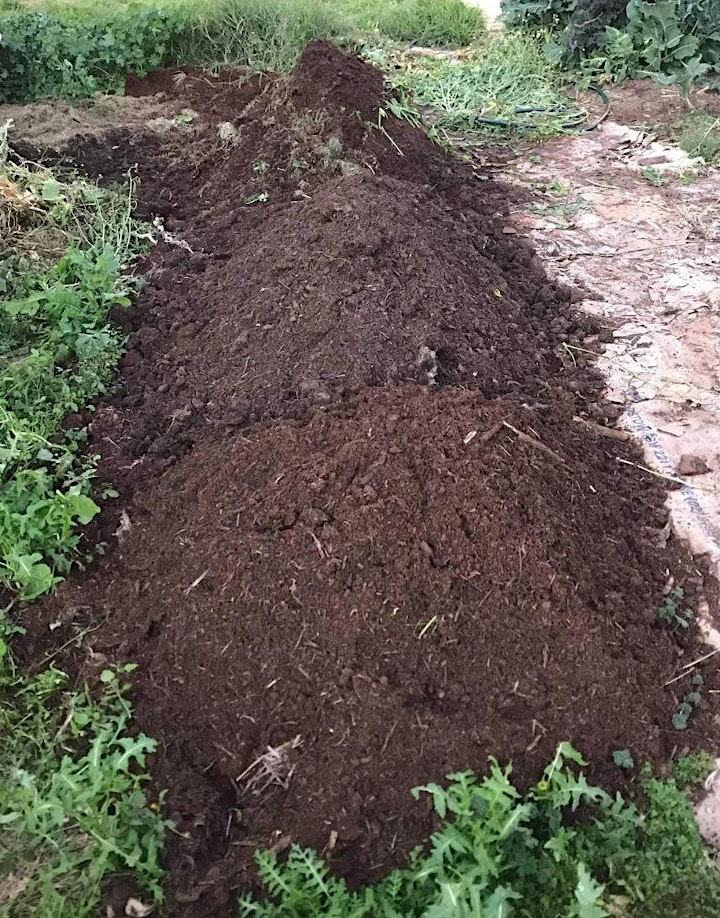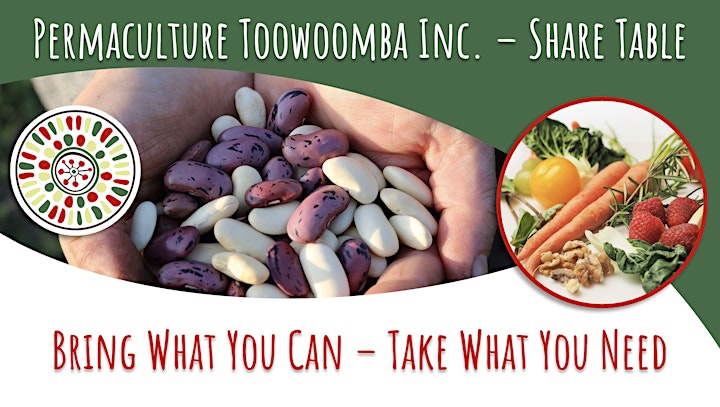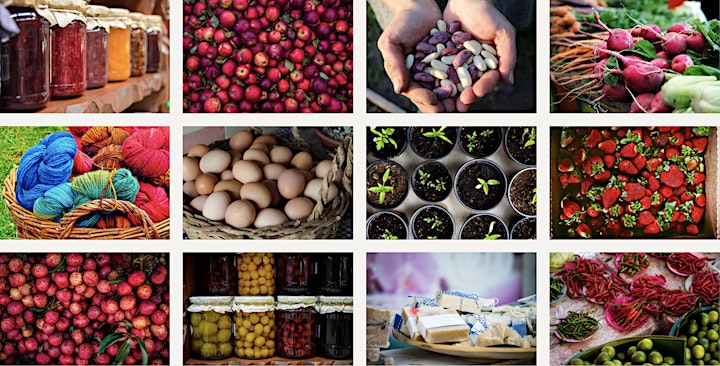 Organiser of Compost Workshop - at Adam and Juanita's Farm
Permaculture Toowoomba Inc. is a community not-for-profit association that aims to empower resilience within the Toowoomba Region through the sharing of knowledge, skills and resources.
Our central focus is on Permaculture Ethics and Design Principles, along with the practical application of these in our daily lives. 
Our goal is to connect, educate and empower our local community and build individual and collective resilience, knowledge and skills.
We openly welcome new members and visitors to all of our events, workshops and meetings.