Description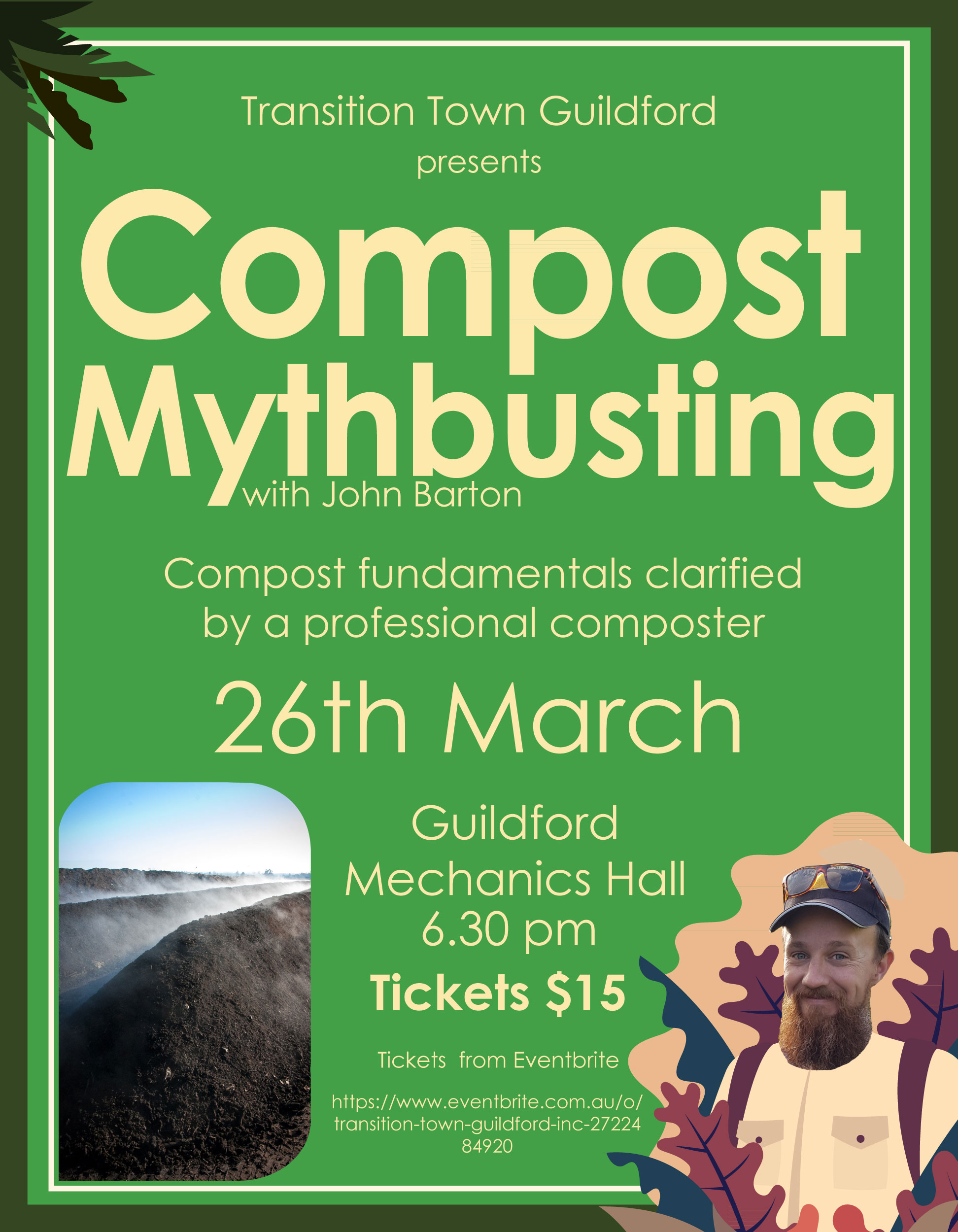 About this talk
In this talk, compositing expert John Barton will tackle the yukky, the scary, and the downright frustrating aspects of home composting. Topics covered include:
Can you compost meat?
Why is my compost a slimy, stinky mess?
Why is my compost taking forever?
What are those wiggly things?

All of these have simple answers based on the underlying principles of composting. John will help you navigate the dangerous wilds of the inside of a compost pile to come out smiling and smelling sweetly of rich, healthy soil.
About the Presenter: John Barton

John Barton is from the 4th generation of a farming family and has worked on a wide range of farm types. After retraining in science as an adult, John has spent the last 10 years working on the meeting point between science and the hard practicalities of large scale commercial compost operations. John has had a hand in the production of nearly 1 million cubic metres of compost in this time, and has helped design, commission and support 5 new commercial scale compost facilities around Australia.