Description
Everyone's welcome to join us at our next Compassionate Communities Workshop.
Our journey of discovery continues, thanks to our hosts, Drysdale Funerals Nambour.
Also includes a tour of the building/facilities and an opportunity to ask questions about funeral services.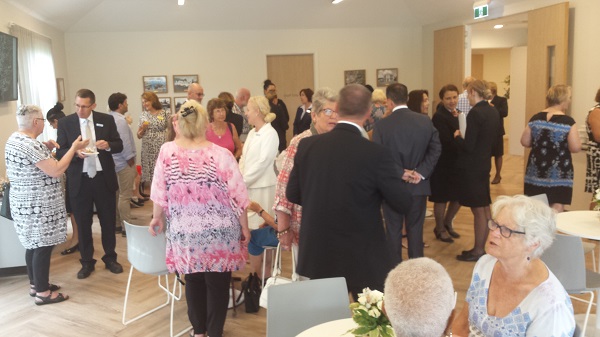 Compassionate Communities is everyone's responsibility
'In a compassionate community it is everyone's responsibility to care for each other during times of crisis and loss, and not simply the task of health professionals' (Kellehear 2018).
Words of Wisdom from Bonnie, Compassionate Communities National Lead - Canada
Compassionate Communities is one piece of the pie, with an ageing population, it's where our focus needs to be. This elevates compassion overall which is a good thing.
There will be a short presentation by Dr Florin Oprescu about Asset-Based Community Development and how your ideas can become achievable actions. Big things start from small beginnings!
Also, there will an opportunity to host a conversation on topics that matter to you.
A conversation topic; Voices of Harmony - Harmony Day 2019.
Our Expression of Interest was successful - to create a Compassionate Community (3m x 3m market gazebo), to host FREE listening and compassionate conversations in Cotton Tree Park, Maroochydore on Saturday 23 March 2019.
Please bring a tiny plate of food to share.
Contact: Gillian Hall
M: 0403 505 866
E: dulongfutures@gmail.com

#CompassionateCommunities #SunshineCoast #Connecting #Caring #Friendship #Fun #TogetherWeCan #bechangemakers