With Compassionate Communication you can Dissolve Conflict, Create Connection, Transform Relationships & become the Best Version of Yourself
About this event
What you'll learn
Enhanced Self Awareness
Tools for Healing Past Wounds and Building Emotional Resilience
Self Empowerment
Empathy Skills
How to Get What You Want Without Hurting Others
Skills for Nurturing Relationships
Peaceful and Powerful Ways to Dissolve Conflict
This is the course for you if:
you are longing for more meaningful relationships
you are struggling with communication in a significant relationship and wanting more shared understanding
you would like to navigate conflict and difficult conversations more skilfully
you wish to develop your emotional intelligence and empathy
you would love to be a kinder and more compassionate person
About this workshop
This 2-day weekend training in Compassionate Communication (NVC) will be a foundational training for those new to this model as well as a brush-up for those who have some experience of it. The workshop is interactive, fun and a very safe space in which you will be gently guided and supported to work on key interactions in important relationships in your life, in an empowering way.
What you'll explore in this workshop
how to be fully present with people
deep listening skills
being clear about what you want in any interaction
how to lean into conflict & tension in a safe supportive way
why communication can turn so readily into conflict
how to unlearn old ingrained habits of communicating
ways to regulate your nervous system
4 steps for transforming judgements into connection
how to be more honest
skilful ways to deal with conflict
how to have stronger boundaries
emotional literacy
empathy skills
how to be true to yourself
ways to nurture relationships
how to get more of what you want in life through making clear requests
what to do when it's all going pear-shaped
how to grow a state of gratitude and appreciation
What qualifies us to run this course?
Alistair McKinnon and Filippa Araki are both certified trainers in Nonviolent Communication (NVC) with the International Centre for Nonviolent Communication (cnvc.org).
Alistair is also an experienced Certified Focusing Professional (a somatic inner inquiry process), is studying Hakomi (Somatic Mindfulness) Therapy, and brings many years of experience in delivering trainings and one-on-one counselling with individuals and couples. Learn more about Alistair at consciousdirections.com.au
Filippa has been an educator in the communications field for over 30 years and has been sharing her love of Compassionate Communication for the past eight years through workshops and one-on-one coaching. She is also practising and studying various body-based therapeutic approaches (focusing and somatic experiencing). Read more about Filippa at compassionlounge.com
Photos and videos from previous workshops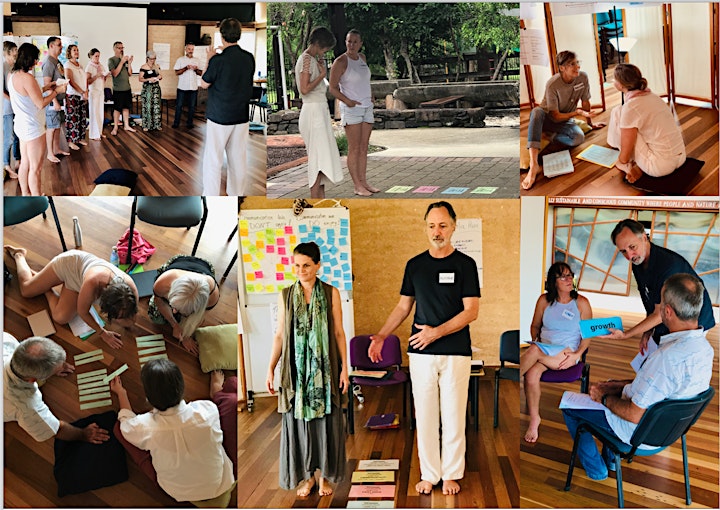 Organiser of Compassionate Communication Weekend Workshop (Sat 24 & Sun 25 July 2021)
Filippa Araki is passionate about sharing the tools and insights of Compassionate Communication and Compassion Focused Therapy that have transformed her inner and outer life.
Through decades of personal questing and growth, Filippa has gained personal experience of the radical difference that conscious communication skills make in relating to self, others and the environment.
By developing an inner space of self-compassion and understanding, we bring more love, acceptance, and integrity to all our relationships.
Mother of two, educator for over 30 years, and an internationally certified trainer in Nonviolent Communication (NVC), Filippa supports others' journeys towards living more lightly on the Earth in connected and sustainable communities.