COMPASSIONATE COMMUNICATION IS A SIMPLE COMMUNICATION PROCESS THAT DISSOLVES CONFLICT, CREATES CONNECTION AND TRANSFORMS RELATIONSHIPS.
About this Event
Would you like to have deeper and more meaningful connections with people, either at home or at work?
Are you struggling with communication in a significant relationship and longing for shared understanding?
Would you like to improve your skills in navigating conflict and difficult conversations?
Maybe you would like to further develop your emotional intelligence and empathy skills.
The skills practised in this Foundation Training in Compassionate Communication can help you with all of the above and more.
Alistair McKinnon and Filippa Araki are both certified trainers in Nonviolent Communication (NVC) with the International Centre for Nonviolent Communication (cnvc.org).
Alistair is also an experienced Certified Focusing Professional (a somatic inner inquiry process), is studying Hakomi (Somatic Mindfulness) Therapy, and brings many years of experience in delivering trainings and one-on-one counseling with individuals and couples. Learn more about Alistair at consciousdirections.com.au
Filippa has been an educator in the communications field for over 30 years and has been sharing her love of Compassionate Communication for the past seven years through workshops and one-on-one coaching. She is also practising and studying various body-based therapeutic approaches (focusing and somatic experiencing). Read more about Filippa at compassionlounge.com
This weekend training in Compassionate Communication will be a foundational training for those new to this model as well as a brush-up for those who have some experience of NVC.
Photos and videos from our previous workshop held in February 2020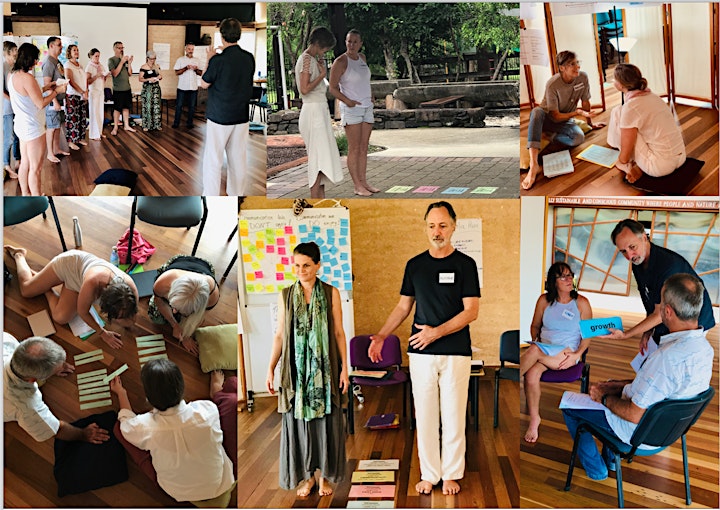 Here is a testimonial from one of our February 2020 participants