Description
As past graduates of our Leadership WA course Leadability or as members of Diverse Leadership Inc, we are very pleased to invite you to a Leadership WA Community of Practice event.
This is an opportunity for you to join your fellow graduates from several Leadability cohorts and to be inspired by two amazing speakers with their own unique stories to share. You will have a chance to network and meet more of the Leadership WA team as we are keen to stay connected with you. In particular, our new CEO Dominique Mecoy would like to meet with you to talk about the vision ahead for Leadership WA and how you may wish to be a part of that exciting vision.
This event will be Auslan interpreted.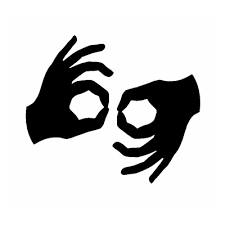 Our speaker will share their experiences of leadership through adversity.
Eddie Szczepanik
Known as "Famous Eddie" in the Deafblind Community. Eddie was born profoundly deaf, and diagnosed with Retinitis Pigmentosa in his twenties and then subsequently with Usher Syndrome. Usher Syndrome is a genetic disorder which leads to Deafblindness. A member of Senses Australia since 2006, Eddie is a founding member of the Ushers Support Group, now known as the Deafblind West Australians, of which he is Chairperson. He provides mentoring and role modelling to group members. Eddie also plays an active role as an ambassador for Senses; providing training, facilitating workshops, raising awareness of Deafblindness and advocating on behalf of the Deaf and Deafblind Community, all on a volunteer basis.
Eddie, is part of the Defying Adversity Group who are walking the Bibbulmun Track in stages, not only as a personal challenge, but to raise funds and awareness about Deafblindness, Usher Syndrome and Senses Australia.
He has been involved in the NDIS since the beginning as a participant and also as a contributor to various panels. NDIS has allowed Eddie to pursue many new activities and to actively grow as an advocate and leader in this community.
Ben Aldridge


Ben became a quadriplegic after surviving a drop of 30 feet. He then founded 30 Foot Drop, an organisation dedicated to helping others tackle challenges including disability, PTSD, addiction, mental health, and paralysis.

We look forward to seeing you there, 4.45pm for a 5.00pm start.