Description
Why are some countries rich and others poor – and what does the health of our children have to do with it?
A great deal, according to renowned Harvard health economist and demographer David Bloom (USA), who contends in his talk "Child Health and the Wealth of Nations", that any ambitious country wanting to grow its economy will do well to pay attention to the health of its smallest citizens.


Join us for our free Annual Community Lecture
At this free event hosted by Perth's Telethon Kids Institute, you will hear Professor Bloom's compelling presentation tackling topics including:
healthier means wealthier;
why investment in child health impacts so heavily on a country's fortunes;
how our relatively rich country fares when it comes to caring for its children; and
what the oncoming tidal wave of non-communicable diseases will mean for Australians.


Register for free now
Free tickets strictly limited. Be inspired by an international expert sharing his ideas for building a better world - not just for ourselves and our children, but for all future generations.
---
About David Bloom (USA)
Professor Bloom is an American author, professor, economist, and demographer.
His concept of the 'demographic dividend' was featured in Time magazine's 'Ten Ideas that will Change the World'.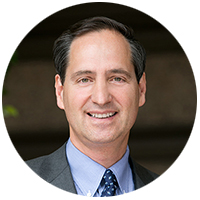 He has served as a consultant to the World Health Organization, the United Nations Development Programme, the World Bank, the International Monetary Fund, and other influential organisations throughout the world.
David Bloom is Clarence James Gamble Professor of Economics and Demography in the Department of Global Health and Population, Harvard School of Public Health; and Director of Harvard University's Program on the Global Demography of Aging.
---


About Telethon Kids Institute's Annual Community Lecture
Each year Telethon Kids Institute brings a world-renowned international expert to deliver a free, thought-provoking presentation to the community.
Previous speakers have included leading respiratory health expert Professor Stephen Holgate (UK) discussing the air that we breathe, and one of the world's 50 most influential scientists, Professor Leroy Hood (USA), presenting on the new frontier of personalised medicine.