A delicious Tasting Session that's FREE for all, COMMUNITY HARVEST opens the doors to their new group, dedicated to preservation & cooking
About this event
Dedicated to preserving and cooking seasonal harvests, new group COMMUNITY HARVEST opens the doors for a delicious Tasting Session.
Come and enjoy a taste from their kitchen and sample dishes from your peers, with the members and the wider community both welcome to attend.
This is a FREE event designed for food lovers to socialise and meet people from the local community interested in socialising, cooking and preserving.
It will also provide a chance to forward plan the 2022 calendar, so bring any tasty ideas!
Plus pick up a free Schedule for the Canning Show Exhibition when you're there.
🍅🥦🍝🥚🍅🥦🍝🥚🍅🥦🍝🥚
𝗕𝗢𝗢𝗞𝗜𝗡𝗚𝗦 / 𝗥𝗘𝗚𝗜𝗦𝗧𝗥𝗔𝗧𝗜𝗢𝗡𝗦:
FREE ENTRY.
Open to all.
RSVPs are essential via Eventbrite.
Or by calling the office on 9451 1820 or emailing laura@cahrs.com.au
🍅🥦🍝🥚🍅🥦🍝🥚🍅🥦🍝🥚
𝗣𝗥𝗢𝗩𝗜𝗗𝗘𝗗:
Coffee / Tea from Community Harvest
Some spoils from the season thus far.
𝗧𝗢 𝗕𝗥𝗜𝗡𝗚:
- Each attendee needs to come with a plate of food to share, and introduce (feel free to bring cuisine which best showcases your heritage/background).
- Welcome to bring homemade item(s) in a jar or your own fresh harvest to swap with others.
- We also invite people to bring along their own community harvest to swap and share.
𝗪𝗛𝗘𝗡: Tuesday 28 September 11am-1pm
𝗪𝗛𝗘𝗥𝗘: Cannington Exhibition Centre, Gate 1 Corner Station Street & Albany Highway, Cannington WA 6107
🍅🥦🍝🥚🍅🥦🍝🥚🍅🥦🍝🥚
𝗔𝗕𝗢𝗨𝗧 𝗖𝗢𝗠𝗠𝗨𝗡𝗜𝗧𝗬 𝗛𝗔𝗥𝗩𝗘𝗦𝗧:
A new not-for-profit group connecting anyone interested in preserving seasonal harvests. Passata-making will be their main seasonal ritual, plus the likes of olive curing, oil processing, sausage making and other tasty workshops. Aim is to create a melting pot of cultures united in preserving and sharing food traditions. Everyone with an interest is welcome to join. No need to become a member the first time, but regular attendees must also be or become members of Canning Agricultural, Horticultural & Recreational Society (CAHRS).
You can also join the Community Harvest Facebook Group: https://www.facebook.com/groups/517947169604372/
𝗔𝗕𝗢𝗨𝗧 𝗖𝗔𝗛𝗥𝗦/𝗠𝗘𝗠𝗕𝗘𝗥𝗦𝗛𝗜𝗣:
This is another event hosted by Canning Agricultural, Horticultural & Recreational Society (CAHRS), a not-for-profit organisation dedicated to enriching the lives of our community, from hosting community events in the Cannington Exhibition Centre & Showgrounds to organising our own events, workshops, programs and more. All events are discounted or subsidised for Members, who receive a range of benefits, including free Canning Show tickets.
Find out more at http://cahrs.com.au/become-a-member/
𝗠𝗢𝗥𝗘 𝗘𝗩𝗘𝗡𝗧𝗦 𝗔𝗧 𝗖𝗘𝗖𝗦 / 𝗕𝗬 𝗖𝗔𝗛𝗥𝗦: HERE.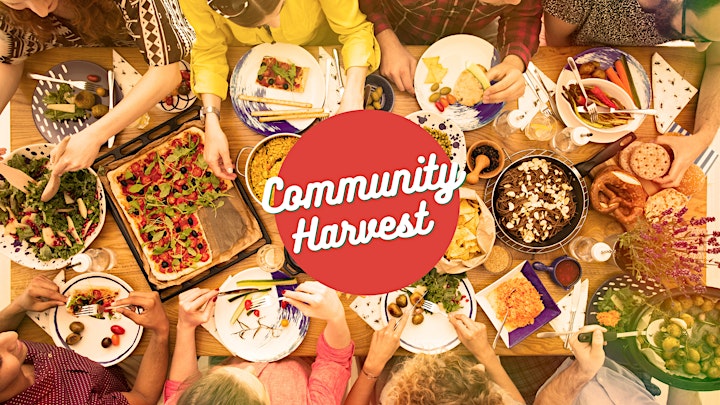 Organiser of Community Harvest Tasting Session
Canning Agricultural, Horticultural & Recreational Society Inc aka CAHRS is a not-for-profit organisation dedicated to enriching the lives of the community.
It is our mission to provide platforms, opportunities, events and workshops to encourage cultural and artistic pursuits, agricultural and horticultural interests, and to develop community imagination, creation and participation.
Established in 1894, the Society now owns and hires out to the public our expansive grounds, the centrally located Cannington Exhibition Centre & Showgrounds. With several state-of-the-art, multi-purpose halls, we see 450+ events a year held on our grounds constantly inspiring people, with the spaces booked by an incredible diversity of events and communities.
We host the key community event Canning Show annually, attracting around 10,000K people of all ages, and from all backgrounds.