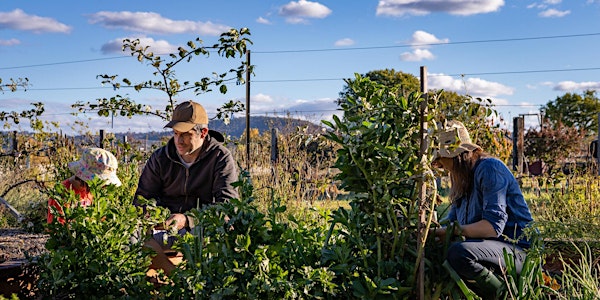 Community Garden Grants Program - Information Session
Applications for the 2022-23 Community Garden Grants program are now open. Join our information session to find out more about the program!
About this event
Round Eight of the Community Garden Grants Program is now open for applications. The Program is designed to support the delivery of community gardens across Canberra that enhance community places and spaces. Funding is available to eligible not-for-profit community groups, owners corporations and individuals sponsored by a not-for-profit incorporated community organisation.
Up to $10,000 per project is available for community garden projects that meet the following funding priorities:
Provide benefit to the wider community, encourage social inclusion and/or promote healthy living
Demonstrate principles of the circular economy, zero emissions and/or capture storage
Have a high level of community support, including volunteers and sponsorship
This session will provide an overview of the program objectives, past recipients, and eligibility requirements. Attendees will have the opportunity to ask any questions they may have about the program or application process.
If you are having difficulties registering for the event, please contact EPSDDCommunityGrants@act.gov.au
For more information about the Community Garden Grants program visit here