Community Finance – Community Development: what Australia can learn from Asia's Credit Co-ops

Saturday, 6 July 2013 from 2:30 pm to 4:30 pm (AEST)
Event Details
On United Nations International Day of the Co-operative:
What if we could bank on something better - with barefoot co-operation? 
Begun with the pennies of impoverished plantation workers, Malaysia now has a credit co-op network of over 64,000 families. These operate in small groups, which regularly reflect not only on the financial, but also the social and increasingly the political conditions of their members' lives. These inquiries guide the co-ops' 'community' dividend into programs for financial literacy, family life & gender issues, and environmental sustainability.    
Is there any need to revive grassroots credit co-operatives in Australia?  Are there particular groups that might benefit?  What can we learn from Asia?
You are invited to celebrate the UN Day of the Co-operative as Paul Sinnapan Savriamuthu summarises the Malaysian method and achievements, followed by brief responses from a number of local co-operators. There will then be general discussion by delegates.  
The Hon Dr Race Mathews, prominent mutualist advocate, will offer some concluding thoughts on the discussion and key issues.  
More details - speaker participants
Keynote speaker: Paul Sinnapan Savriamuthu: Malaysia's 'barefoot co-operator'
Panel/speakers:
Jacques Boulet: co-founder of Borderlands co-operative
Sarah Taylor: young founder of co-operative enterprises in a Nepalese village
Kevin Vaughan: founder of a suburban no-interest-loan scheme for refugees
Cate O'Dwyer: board-member of the former Fitzroy Carlton Community Credit Co-op.
Paul Sinnapan Savriamuthu 
Malaysia's 'Best Bare Foot Leader' in 2012
"Training is more bare tables and floors than lecterns, and the disempowered discover their voice through dance and games as well as financial education."
Born into a poor community of Indian Malaysia plantation workers, Paul and his teenage friends were influenced by YCW practises to begin a tiny credit co-operative, an initiative that has grown now into a network of co-operatives with over 100,000 plantation, farming, urban and squatter members and millions of dollars in holdings.  The grassroots model has been adapted so as to also include Hindu, Islam Buddhist and Indigenous people, utilising their unique values and beliefs. Paul has been sponsored by the World Bank and others to take his credit co-op and micro-financing enterprises into Vietnam, the Philippines, China, Mongolia, Cambodia, Myanmar, Indonesia, India, Sri Lanka, Iran, Kazakhstan, and North America.  His holistic or 'integrated' approach includes sustainable personal, gender, agricultural and environmental development, and 'peoples parliaments'. He has undertaken training for co-operative and labour organisations across the world, spoken at international forums, and been awarded numerous awards, including a World Council of Credit Unions medal for his work in Asia and the USA, and Malaysia's 'Best Bare Foot Leader' in 2012.   
Jacques Boulet
A native of Belgium, Jacques Boulet worked for 3 years as a Community Development volunteer in the Congo. He continued his social work studies in The Hague, and then taught and was active in grassroots community initiatives in Germany. After further studies in the USA he moved to Australia in 1985, teaching at Melbourne University and RMIT, before leaving academia in 1997 to help pioneer the Borderlands Cooperative. Borderlands is a mixture of community activism, learning and research/consultancy centre and 'incubation space' for good ideas, whose achievements include various publications and a range of initiatives and organizations, including the East Timor Women's Association, an international network against evictions, Community Links with Cambodia, and Australians for Native Title and Reconciliation (Boroondara).  Jacque's interests are community development, social change, especially as it impacts on wellbeing and welfare, international solidarity and cross-cultural learning, participatory research and learning processes.  He works in a broad range of family, community, volunteering, arts and local government development.
Sarah Taylor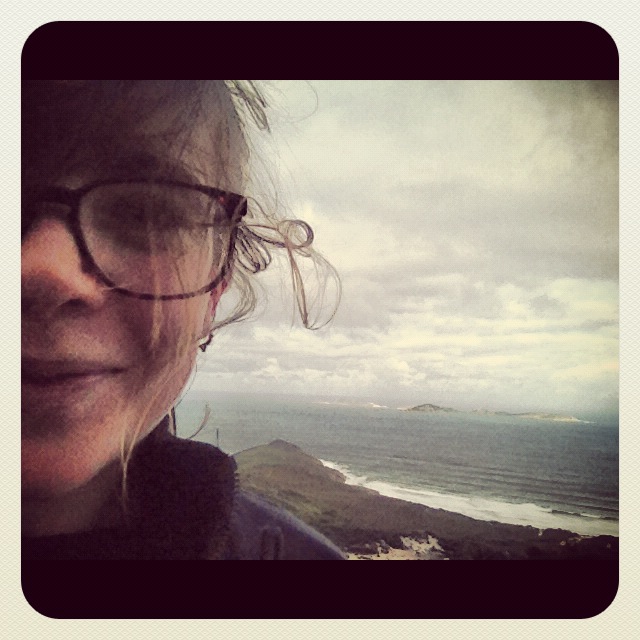 "I am most excited about art/craft, the environment we live in, and therefore the people around us. That sounds like a lot, but it can be simple." 
"I am strongest when I am living in the bush, and notice that my relationships are best here. My work in Nepal is in a small rural village, we work with the local environment to support local education. The project is at www.whitecircles.com.au and is essentially, a simple, beautifully made product that generates employment opportunities and community funding, most often directed to education."
Kevin Vaughan 
Kevin is a retired MFB firefighter, and a life member of the United Fire-Fighters Union. Following a work-place injury he started with others the Victorian Injured Workers Centre.  In 2002-2005 he worked assisting refugees and asylum seekers at a Catholic parish at St Albans, helping them to find accommodation and work, running family information days, and setting up a no-interest loan scheme which provided over 200 loans. In 2008 with others he founded Cardijn Community Australia.
Hon Dr Race Mathews (MC)
Prominent former State and Federal ALP politician, distinguished scholar of mutualism and author of Jobs of Our Own: Building a Stake-Holder Society, Dr Mathews will moderate discussion and conclude with his observations on the challenges and opportunities for credit co-operatives in Australia.  
More information 
Cardijn Community Australia Inc. and friends - for further information contact David Moloney on 0417 704 427, or dmo74189@bigpond.net.au
Organising team 
Cardijn Community Australia is organising this event in association with CoopWorkshop and a range of partners including the Earthworker Co-Operative. Thanks to Victorian Trades Hall Council (and Culture and Context Unit, Uniting Church in Australia, Victoria and Tasmania).  
Have questions about Community Finance – Community Development: what Australia can learn from Asia's Credit Co-ops?
Contact CoopWorkshop
When & Where

Victorian Trades Hall Council
54 Victoria Street
Carlton South
Melbourne, Victoria 3053
Australia

Saturday, 6 July 2013 from 2:30 pm to 4:30 pm (AEST)
Add to my calendar
Organiser
Cardijn Community Australia is organising this event in association with CoopWorkshop and a range of partners including the Earthworker Co-Operative. Thanks to Victorian Trades Hall Council (and Culture and Context Unit, Uniting Church in Australia, Victoria and Tasmania).