Community ExecNet Melbourne - Just do it! How to make marketing happen for...
Description
It's been a 'usual suspect' on many an NFP strategic plan for years, but in 2017 it's our prediction it will become 'most wanted'. It is marketing, and although it has no trouble making its way onto 'to do' lists, it has a harder time moving up to number one ...

With changing markets and increased competition, organisations that leave marketing on the to do list will be left behind in the scramble to attract service users, build brand awareness and diversify income streams. But with so many communication channels to choose from, where do you start in the drive to Make Marketing Happen? How do you cut through the noise? And perhaps most importantly, how can you balance the need to get out there and sell with your commitment to do good?

Content Marketing makes the most of what you already have – your expertise and your commitment to do good – to connect with more of the people who need you.

Register today and learn how to:
Use your organisation's expertise to promote your cause or service
Make the best use of freely available media
Deliver greater value to more of the people who need you.
Leave this interactive session with ideas to make marketing happen in your NFP using the power of great content!

Book now to reserve your seat!
$5 from every ticket sold will be donated to Fawkner Community House.
Ticket price includes breakfast.
Please note: Payments can be made via credit card only (invoice issued at that time). Refunds are only available prior to the event registration closing date. In the event you are unable to attend, substitute attendees are permitted.
---
OUR GUEST SPEAKER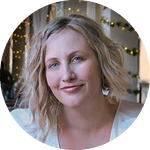 Meg Drechsler, Senior Marketing Consultant, CBB
A marketing and communications expert with a strong background in management and operations, Meg is someone who really can see the bigger picture, "connect the dots", and make things happen.
As CBB's Senior Marketing Consultant, Meg leads a small team dedicated to helping not for profit organisations all over Australia to refine their marketing, extend their capacity, and multiply their impact. A Certified Practising Marketer and Associate Member of the Australian Marketing Institute, her specialties include brand development and management, marketing strategy, communication planning, advertising, public relations, digital and social media, business development and operations.
Meg's fun and interactive presentation will show you how to use communication assets 'hiding in plain sight' to boost your brand's impact.
---
This event is proudly supported by: