Description
About the event
Do you know you are making an impact, or do you just think you are? The disruptive influences of new 'for purpose' business models and structural changes in disability and aged care are increasing competition for clients, and mean that good intentions and a warm case study are no longer sufficient to demonstrate that you are genuinely making a difference to your customers and the community.
But does collaboration, rather than competition, increase your social impact

How do you measure and evidence your impact?

Do you know if your impact is positive or negative?

Register for this valuable session as we take a fresh look at your NFP's social impact.

Who should attend?
CEOs

Board members

Senior managers

Cost includes cooked breakfast
Group discounts available
$5 from every ticket sold will be donated to a local charity.
Guest speakers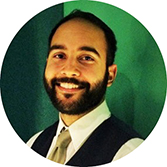 Taimur Siddiqi, Director, The Incus Group
Social impact for sustainability
Taimur co-founded The Incus Group, a purpose-driven consultancy dedicated to providing tailored and innovative services to organisations that seek to understand, report and improve how they create social, environmental and economic value.
Taimur will share key insights into how your Not for Profit can not only understand, measure and manage its impact, but how social impact measurement can be a powerful contributor to demonstrating and ensuring the sustainability of the Not for Profit sector.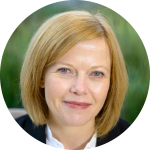 Jane Arnott, General Manager, Consulting & Business Services, CBB
Is collaboration the right thing to deliver impact?
In her presentation, Jane will draw upon her global experience to examine what makes a successful collaboration. She will explore how collaboration is about more than just financial survival and works most effectively when there is a clear understanding of joint objectives.

Jane will share some pitfalls to avoid, alongside examples of collaborations working to deliver social impact.
Please note: Payments can be made via credit card only (invoice issued at that time)