Description
The Community Care Business Transformation and Innovation Conference will bring together local and international innovation, change and technology experts across the fields of community care, government policy, business, assistive technologies and offsite information systems delivery.

The conference is designed to expand the community care sectors thinking in the way that technology, disruption and innovative can uniquely tailored benefit the community outcomes for the future.
---
The program for The Community Care Business Transformation and Innovation Conference includes a range of exciting national and international speakers. Below is the current program for the conference*:
9:30 am - Opening - Arron Woods
9:45 am - The Future and Beyond for Community Care: International Perspectives on Quality and Ethics - Dr Malcolm Fisk – Telehealth Care Quality Group UK and European Quality Projects
10:30 am - Morning Tea
11:00 am - Looking to the Future of Accessible Transport - Jason Triolo – Accessibility Lead at Uber Australia

11:30 am - The Future of Mobility Starts Now: Citizen Lead Innovation and International Experience - Marco Maréchal - Strategic Communication Advisor at Connected Strategic Change Processes
12:15 pm - Lunch
1:00 pm - Outstanding Delivery of Remote Services Through Technology and Innovation - Julie-Ann Lambourne – CEO of enViZion Group LTD and David Swayn - National Disability Coordination Officer (North Queensland) at Steps Group Australia
1:30 pm - Developing Living Labs for Community Care: Opportunities for Co-Design and Co-Creation - Dr Amanda Third - Associate Professor of Western Sydney University
2:00 pm - Improving your life; One digital step at a time - Dr Karl Kruszelnicki - Science Communicator and Populariser
2:45 pm - Afternoon Tea
3:15 pm - Innovative Workforces of the Future - Andrew Reeson - Principal Research Scientist at CSIRO's Data61
3:45 pm - Reimagining the Future of Community Care: The Amazing Opportunities of Robotics - Marita Cheng - Founder of Robogals
4:30pm - Close - Anne Livingstone (Community Resourcing) and Susanne Jones (Just Better Care Brisbane North)
* Program is subject to change
For more information please visit www.ccbtic.com.au
---


The Community Care Business Transformation and Innovation Conference is proudly sponsored by: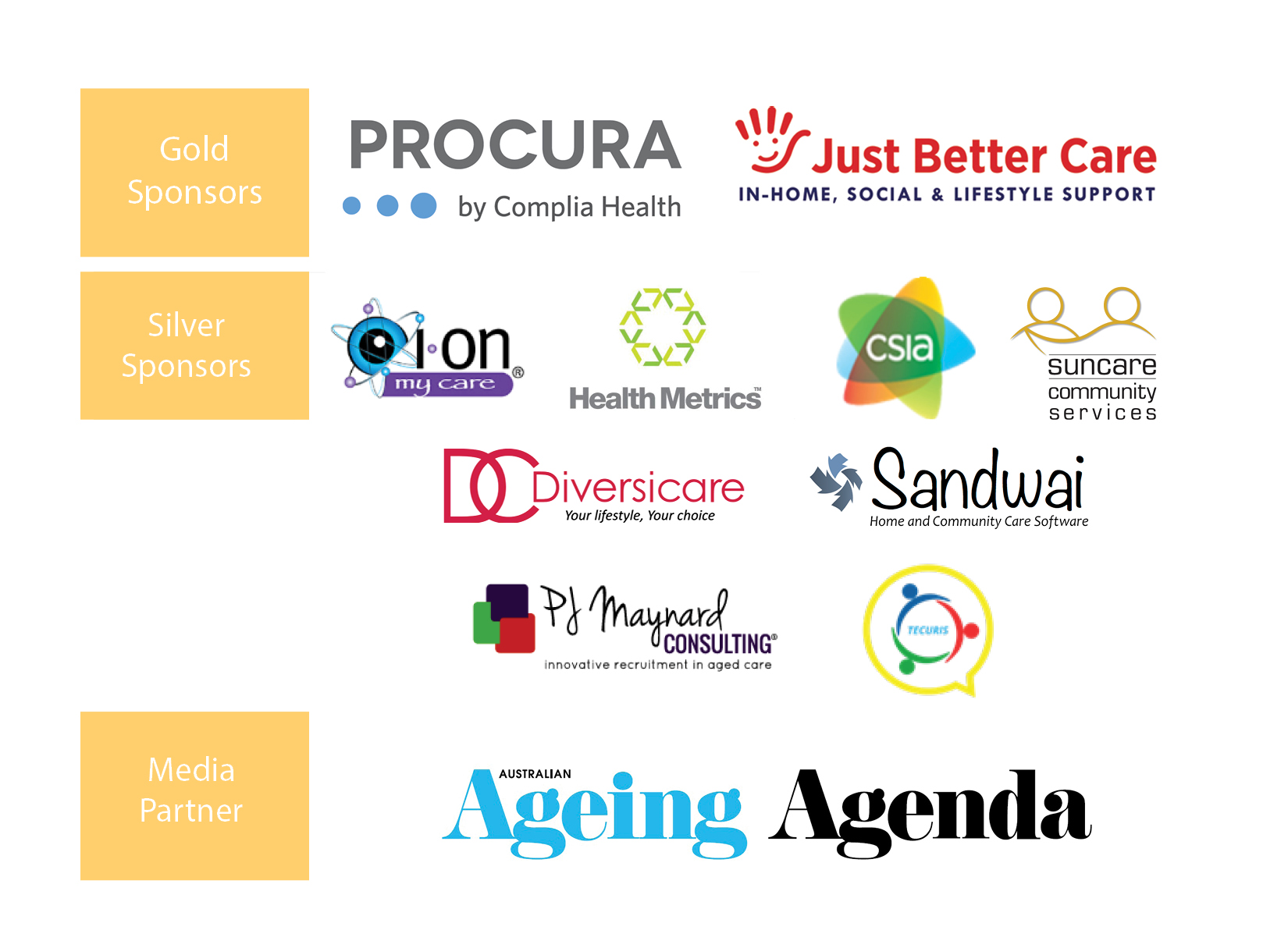 ---
This event is being held in conjunction with the 2nd Annual Living Labs Innovation Network Symposium. For more information on this event and to book please click here.
NOTE: If you have any dietary or accessibility requirements please email them through to info@ccbtic.com