Description
The Community Broker Network team invite you and your colleagues to attend the end of year Professional Development day for your State.
The theme of Thriving in the Current Market will open discussion about how to prepare for a hardening market.
Please see below the Agenda for the day. Please RSVP by 03/11/17.
We look forward to welcoming you at the Final PD day of 2017.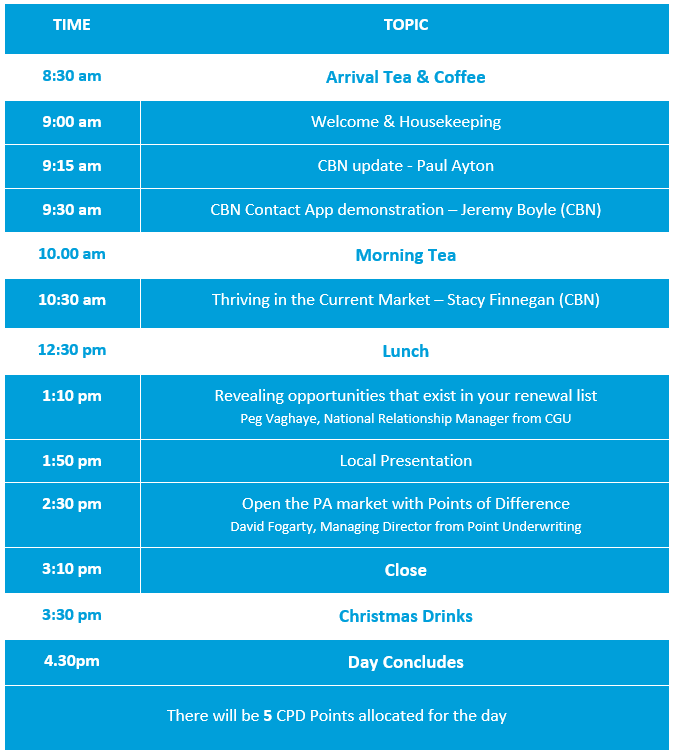 Please Note:
To cover a partial cost of the PD day any non-attendance without at least 48 hours' notice will be charged $75 +GST
Parking:
Available on site, $10 for the day