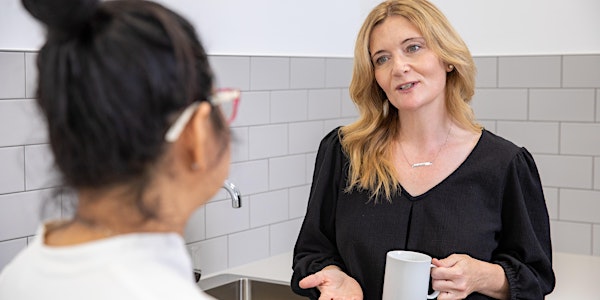 Community and Social Services courses online information sessions
Chase a career in Community and Social Services
About this event
Our information session will give you a chance to learn everything you need to know about the community services industry and what community and social services at Chisholm entails.
During this session, you will discover more about:
course information for all courses including Community Services, Youth Work, Counselling, Alcohol and Other Drugs and Mental Health
key dates timetables and location
how to enrol
eligibility criteria; and
success stories from past students.
We will host this event on campus at Dandenong, Frankston and Berwick campuses, and also run this face-to-face. That way you can meet the teachers in person and tour the facilities.
The event will also be held via Zoom. By registering your details you will receive a link by email before the date on how to access the session, or if we will be running face-to-face sessions as well.
Please specify on registering which campus you would like to attend, or if you will dial in online.
For further information about the courses, visit https://www.chisholm.edu.au/career-fields/community-and-social-services