Description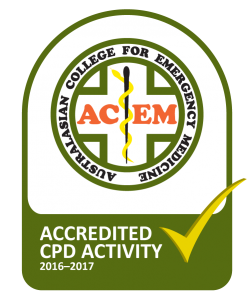 The Online Communication and Influencing Skills Coaching Program for Health Professionals
This new pilot one-month online coaching program provides an exciting opportunity for a small cohort of participants to work exclusively with the two lead authors of the highly regarded book Communicating with RESPECT: An action learning approach for health professionals.

Building on COlN for ED Professionals ™, a peer-reviewed and published communication and influencing skills training program developed for Emergency Department health professionals, this online coaching program will:
Work with the RESPECT model, a 7 principled framework enabling health professionals to communicate and influence effectively and respectfully in difficult, high stress situations

Enable participants to work on real-life influencing situations that will make a significant difference and improvement for their effectiveness as communicators, influencers and leaders

Introduce participants to action learning - the secret to continuous improvement

Provide an intimate learning environment where participants can learn, practice and receive feedback and coaching from the course leaders and other program participants


Who is this program for?

This program is for clinicians (doctors, nurses, allied health professionals) and other health professionals (executives, senior managers and leaders) who need to communicate and influence effectively under difficult conditions involving time pressure, high stress, and conflict.
Through simple, practical and effective tools validated by Emergency Department clinicians, this program provides health professionals with a team-based approach for being more effective communicators and influencers along the patient care journey.

What will the program cover?

Over the four weeks the program will see Participants:

Learn how to work with the RESPECT model to guide effective communication and influencing

Experience and work with the 4 key "Communicating with RESPECT" tools of: "Listen, really listen", "Ask questions and clarify", "Develop insight into conflict", "Understand influencing styles"

Practicing coaching conversations weekly with other cohort participants


Developing insight into personal influencing and assertiveness styles through personal diagnostics

Apply the tools to make progress on an action learning project centred on a personal communication and influencing challenge

All in all, you'll leave this programme with a faster, more effective and enjoyable way of making progress through tricky and important communication and influencing challenges.
What's included in the program?

Participants in the program will receive:
A download of the course book "Communicating with RESPECT: An action learning approach for health professionals"

Access to all online content supporting the program. This includes worksheets, pre-recorded video content and additional readings

Intimate access to the course leaders through 4 x 1.5 hour online Zoom sessions

Email support throughout the program, while you work on your action learning projects


ACEM CPD Accredited for 10 hours


How will the program run?

The program runs in the evenings Australian time from 7:30-9:00pm Melbourne time. The dates the program runs will be: Tuesday 7th, 14th, 21st, 28th February 2017.

We are initially accepting a cohort of 9 people to be part of this pilot program, the first of its kind in the world. Currently, and for a limited time only, this program has been significantly price reduced.



About your Program Leads:
This online coaching program will be led by Dr Andrew Rixon and Dr Sascha Rixon.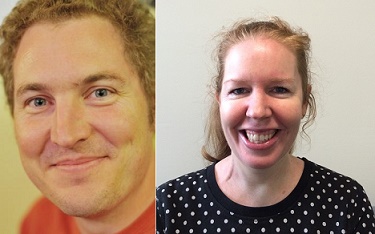 Andrew Rixon is Director of Babel Fish Group, a boutique management consulting company specialising in leadership and change. With a PhD in complexity science, and specialising in Action Learning, Andrew has worked across many different industries and organisations within Australia and internationally across the US, UK and Asia. For more than a decade Andrew has been a member of Toastmasters helping others develop their communication and leadership practices. In 2014, Andrew was awarded Toastmaster's highest award, Distinguished Toastmaster (DTM), which acknowledges excellence and service in communication and leadership.
Sascha Rixon is an Associate of Babel Fish Group. Sascha has biomedical knowledge, counselling skills and is an expert in workplace communication, having undertaken postgraduate training in Organisational Behaviour and Counselling and undergraduate training in Biomedical Science. Sascha has extensive experience researching and working with healthcare professionals in the hospital setting, and has published healthcare communication research in several international refereed journals. Sascha provides training and counselling to individuals, couples and groups to help people to gain skills to affect meaningful change in themselves and their relationships.