About this Event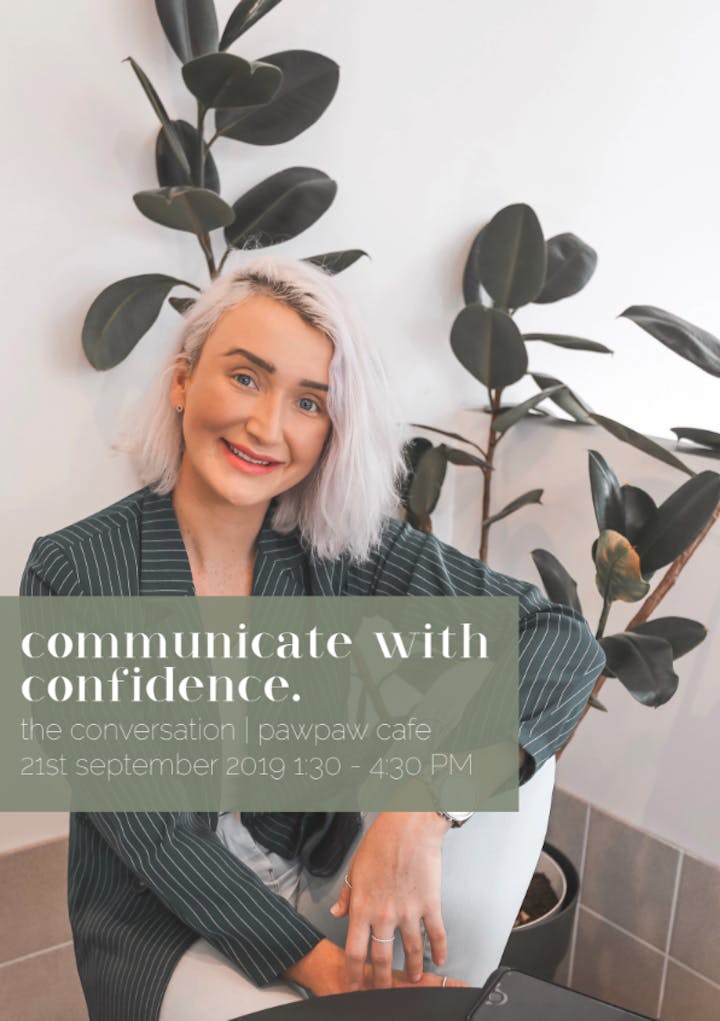 Feelings of self doubt, insecurity and shyness can prevent us all from reaching greatness. What if we could correctly harness these and communicate confidently, effectively and to our FULLEST potential? Ooft, we'd all be unstoppable, yes?
Join myself, Erin Green, Head Honcho at Greenery & Communications, for our inaugural 'Communicate with Confidence: The Conversation' event. We are going to get down to business and chat all of the things.
With several amazing guest speakers presenting and participating in a Q&A panel, it will be a day not to be missed. Irrespective of your profession or job role - a business owner, have a business idea, want to start a business but have no idea, a receptionist, a hairdresser, a nurse, a doctor, whatever your profession, we ALL need to know how to communicate. We all need to know how to communicate effectively and confidently.
So, what is in it for you?
Excellent question! Each guest will receive a drink on arrival, there will be delicious drool-worthy, instagrammable grazing platters throughout an afternoon of promised no BS insight into what life is really like when running a business, starting a business, having a family, and juggling 5'201 things at once. AKA you will leave this event knowing that you hold the cards, not your boss, your parents, or your anxiety; YOU.
As we all know, one of my favourite terms is 'TREAT YOSELF' so of course there must be more. Here at G&C we like to do things a lil' differently. Instead of receiving a goodie bag FULL of paper, we are sending out electronic goodie bags! OOH LA LA.
Each attendee on the day will receive a list of speakers and their respective businesses, discount codes to use *FIST PUMP* including our sponsors from the day.
Um, what else? Each attendee will receive a free 20 minute consultation with Erin (T&C's in ticket info*). Major lucky door prizes and randomly drawn prizes to be announced over the coming weeks. And if that is not enough for you, our go-to photographer (@taylameyerscreative) will be papping away all afternoon (so make sure you dress for the occasion).
Follow Greenery & Co on Instagram and Facebook for more up-to-date information as it becomes available.
See you there,
Erin x
JUST ANNOUNCED
Guest Speakers:
Emily Bitkow & Sarah Hua - Vivra
Kylee Collings - The Raw Baller
Anaita Sarkar - Olivia & Co
Giorgina Venzin - PawPaw Cafe
Erin Green - Greenery & Co
Sameenah Khatry - Styled by Mena
Tayla Meyers - Tayla Meyers Creative