Description
Alumni & Friends of Monash Law
Exclusively for our valued Alumni and friends, this Masterclass is an exciting opportunity to take part in a select Law Masters elective for professional development.
CLASS DATES: 3, 4, 10 & 11 July 2017, 9.00am - 4.30pm
Dual Delivery Mode
This is a dual delivery mode program, meaning attendees from the Alumni & Friends Program and Law Masters students share the classroom experience. Alumni & Friends attendees are not enrolled as students and do not complete unit assessment for credit.
Overview
Build upon your knowledge of Equity. Complex issues will be explored at an advanced level and topics will be drawn from a selection of the principal areas of equitable causes of action and remedies. The selection of issues will incorporate comparative aspects where relevant and may include contemporary complex and controversial developments in Australian jurisprudence.

Topics covered may vary, depending on topicality, and interest but are likely to include fiduciary obligations of company directors, fiduciary liability for non-disclosure, agency, subrogation, the interaction between equity and restitution law in Australia, the equitable liability of banks, the fusion of law and equity, proportionate liability for equitable wrongdoing, and equitable personal and proprietary remedies.
Outcomes
On completion of this masterclass you will be able to:
demonstrate and apply specialised knowledge of a range of controversies in the commercial field of equity;

demonstrate advanced skills in interpreting equity cases, academic commentary and relevant legislation and applying them to evaluate complex commercial equity issues;

critically evaluate the effectiveness of equitable remedies;

understand, evaluate and apply policy arguments for and against reform of Australian equity doctrines and remedies;

conduct independent research into relevant Australian and international materials on contemporary equity issues; and

write clear, creative and persuasive opinions and critical essays demonstrating an advanced understanding of commercial-focused equity issues.
Who should attend:
This course is appropriate for law professionals who wish to advance their knowledge in this area. It is assumed that you will have an understanding of the nature and function of equity in the modern Australian legal system, including: equitable assignments, breach of confidence, fiduciary relationships and breach of fiduciary duty, third party liability and tracing, personal and proprietary remedies in equity and equitable defences.
24 CPD units
Please check with your CPD scheme to confirm how many units you can accrue.
---
Dr Susan Barkehall-Thomas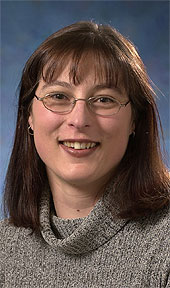 Susan Barkehall-Thomas practised in a commercial law firm in the areas of General Corporate, Intellectual Property, and Tax before joining Monash in 1995. Her principal areas of interest are Equity, Trusts and Restitution. She is interested in the law and economics movement, in particular the application of law and economics analysis to equity and restitution. Susan has also taught Property and Tax. She completed a major Masters thesis in 1999, and PhD in 2012. She has presented at conferences and published numerous articles in refereed journals in Australia and overseas on topics in her areas of expertise.
---
More Information
Nina Massara
P: +613 9903 8528
Single Unit Study
Please visit the Monash Postgraduate Law website if you wish to enrol in this class as a single unit enrolment for university credit or award. (Eligibility criteria apply.)