Not a comics workshop or 'how-to' class so much as a monthly meeting of like-minded folk who enjoy drawing comics or want to start.
About this event
Calling South Australian comic creators of all skill levels! You're invited to the May meeting of Comics with Friends and Strangers. Get together with like-minded folk and draw comics, swap tips and share reading recommendations!
Due to COVID-19 restrictions, capacity at the venue is limited and RSVPs are essential. Entry is free but you MUST have a booking to attend! (We do also accept optional gold coin donations to help cover costs.)
This month's optional activity is Wordless comics! The challenge is simple: draw a short comic that doesn't use any dialogue, thought balloons or captions! Sound effects, signs etc. are okay. If you have a favourite example of a published wordless comic book or graphic novel, bring it along to share if you like! (As always, you're also welcome to come and work on your own project instead if you'd prefer.)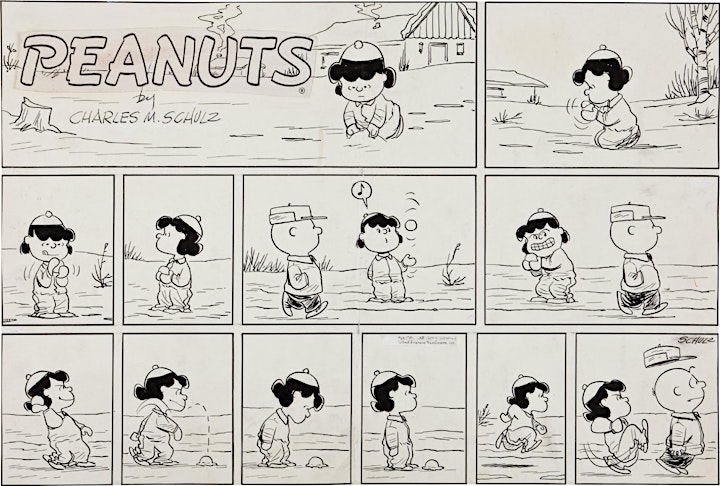 We'd love to see your faces there. So pack your own art supplies and get your radical selves down to the Regent Room at The Box Factory community centre on 59 Regent Street South, Adelaide, at 6:30 pm.
Power sockets are available for those who work digitally. The Regent Room is upstairs but is wheelchair accessible via an elevator. The front door to the community centre is usually locked; if it is, access is via the side stairs through the gate to the right of the building. (If you need wheelchair access, contact us via Facebook or by replying to the confirmation email you receive after registering.)
Comics with Friends and Strangers is aimed at a maturer audience and may contain coarse language.
Stay excellent!
The CWFAS crew
Additional information
Comics with Friends and Strangers is an award-winning event that ran monthly from June 2013 to March 2020, when it went on hiatus due to COVID-19. The meetings have now resumed in 2021, with appropriate restrictions and precautions.
Organiser of Comics with Friends and Strangers - May 2021