Comic Con-versation 2018 - Comics Lab: Behind-the-scenes - Kogarah Library
Description
Comics Lab: Behind-the-scenes
Comic Con-versation is back and Georges River Libraries is taking you behind-the-scenes and between-the-pages with a live Comics Lab.
Kogarah Library will be home to Comic Book Artists-In-Residence Queenie Chan, Han Nguyen and Louie Joyce. Showcasing a range of different artistic styles and techniques, these professional artists will be setting up mini studios and working on their latest artworks in the library.
This is a unique opportunity to watch these artists at work. You are invited to ask questions, find out all you ever wanted to know about creating comics and get the inside scoop on the comic book world.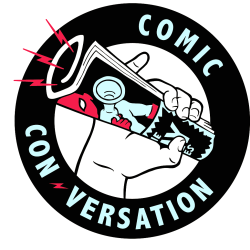 ---
When: Wednesday 18 July, 1.00pm-4.00pm
Where: Kogarah Library and Service Centre
Bookings are not essential. You are welcome to drop in.
Enquiries: 9330 9527
Image: Writer and Illustrator, Queenie Chan working in her studio