Description
May 26. This date marks a very special day in the year, Even more precious this year as it marks the 5th anniversary of Carter's passing.
On Saturday May 26, 2018 with the blessing of Jarade and Ashleigh McFillin, Carter's Cause will be hosting a Comedy Night in honour of Carter to help raise funds for Heartkids..
We invite you to this memorable evening. The Comedy Night for Carter's Cause highlighting Aaron Gocs, a featured comedian from Comedy Central, and a Brisbane local making good within his craft. He has a large online following with some of his videos becoming viral sensations. He has appeared on Comedy Channel's "The Slot", has been a regular on comedy stages around Australia, including the Sit Down Comedy Club. His comedy is unique, and focuses on Aaron's observations of the world.
During the night there will be lucky door prizes, silent auctions along with a great range of sporting and musical memoribillia auctioned with our live auctioneer. There will also be a number of raffles prizes up for grabs throughout the evening.
We are also pleased to announce Heartkids CEO Mark Brook as a speaker on the night. Mark will share insight into Heartkids and how the money raised by Carter's Cause supports the parents of kids born with congenital heart disease.
The team at Carter's Cause looks forward to welcoming you to this special event as we know it will be a night to remember.
Tickets - $120
Tables of ten are welcome. Please advise when booking or email president@carterscause.org.au for table and special dietary needs.
Your ticket includes:
3 Course Meal

Beer, Wine and Soft Drinks

Comedy, Music, Fun and Heaps of prizes.
Carter's Cause thanks our sponsors and supporters.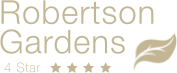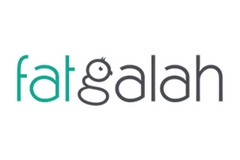 Thank you for your ongoing and continuing support. Without it we wouldn't be able to meet our goals of supporting Heartkids in their tireless efforts to support children and families of children with congential heart disease.