Come and Try Disc Golf in partnership with SA Disc Golf Club
About this event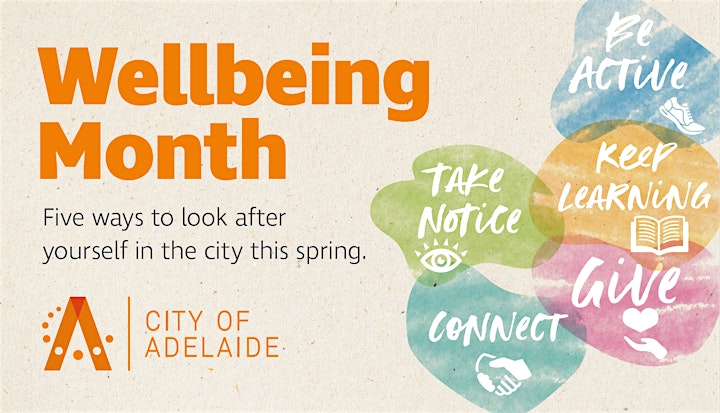 As part of City of Adelaide's October '21 Wellbeing Month, Be Active and come and try Disc Golf, a fun sport that is soaring in popularity!
Registered attendees will be provided with a disc to use for the activity.
The session will include some basic training on the game delivered by experienced SA Disc Golf instructors, followed by a friendly tournament.
Experience something different this Spring and discover new ways to look after your Wellbeing!
Wellbeing Month events and activities are being hosted across the City of Adelaide in different locations and are suited to a wide range of interests. For information on the '5 Ways to Wellbeing' and a list of all programs, visit www.cityofadelaide.com.au/wellbeing
Due to limited group sizes and high demand, registrations made in advance of the session are mandatory. We ask that should you not be able to attend that you notify us at wellbeing@cvityofadelaide.com.au as soon as possible.