Step into the Imaginasium! We want kids to experience the freedom, creativity and disorder of loose parts play, in this portable playground.
About this event
The Childhood Summit 2021 is coming to Logan!
The summit is about all things play, which means there has to be an opportunity for local children to have some fun and play. The Australian Institute of Play, proudly supported by Wearthy and The Outsiders, are excited to announce that the Imaginasium will be open throughout the Childhood Summit.
Each day there will be three session, with 70 spots available for local children to have a great time with all things loose parts. These sessions will be supported by qualified Playworkers who are there to encourage and support play.
Play session times for Thursday, Friday and Saturday are:
9.30am to 11.00am
11.30am to 1.00pm
1.30pm to 3pm
These sessions are open to any children who want to come play, parents are welcome to join in!
Please fill out tickets for each adult/s and child/ren attending. If you are filling in a ticket for child/ren, don't forget to add their age in!
If you are a Early Learning Centre, Kindergarten, family day-care or school and wish to participate please contact Jordan via email or mobile. The booking system will not be able to reserve large numbers of spaces.
e: jordan.hill@griffith.edu.au
m: 0492 933 806
FIND OUT MORE ABOUT: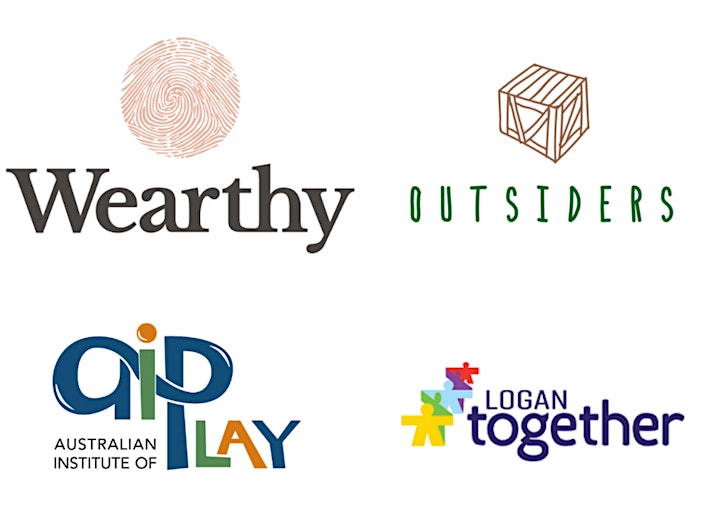 Organiser of Come play at the 2021 Childhood Summit!
A community-based movement making a difference for our kids
Logan Together is a community-based movement made up of people and institutions from across society.
We've come together to make a difference for our kids and realise our shared goals. We believe by working together in an organised way at each age and stage of childhood, we can do the things that help kids reach their potential.
We also believe that to be successful, community members should help lead the movement. We are big fans of co-design and citizen empowerment and you'll see community members in leadership roles across everything we do.
Logan Together people include teachers, health professionals, sports coaches, politicians, policy makers, mums, CEOs, volunteers, social workers, spiritual leaders, government workers, young people, researchers, dads, Elders, early childhood professionals, librarians, Council workers, grandparents, business people and just about everyone else you can think of.
We are using the well-known Collective Impact methodology to organise our efforts and structured community engagement and empowerment approaches like the Harwood Institute framework to drive our work.
www.logantogether.org.au  |  Logan Together Facebook  |  Logan Together Twitter