Description
About the Concert
We have enticed the renowned Terry Rae and his Big Swing Band featuring the legendary Ed Wilson on trombone. The Big Swing Band is made up of 18 musicians comprising saxophone, trombone, trumpet and rhythm performers along with vocalists, Sarah Spillane, John O'Hann and Danny McVey, and three dancers. dancers. It will be a mixture of swing, jazz and pop. It is a top show, plenty of entertainment and pizzazz. for all ages.
Most serious music lovers in Australia will know of Ed Wilson from his days with the legendary ''Daly/Wilson Big Band'' when they were so successful during the seventies and early eighties...but it must be noted that Ed's status as a musician was rapidly developing long before this, not only for his talent as a trombonist but for his skill as an arranger. Ed Wilson has transcended music genres and stylized fads...no pigeon hole required for this performer, he just makes wonderful music for everyone! Indeed one of Australia's great music icons.
Terry Rae said the whole idea to create the big band was so he could get people up and dancing to the old-style beats. "When people walk into the club and hear us, they have amazed looks on their faces and want to know what the sound is," he said.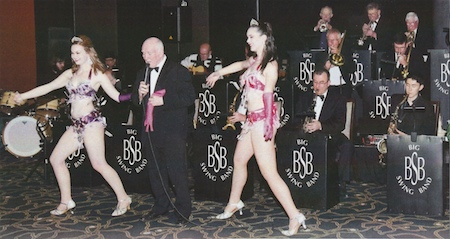 MC for the night is Pat Drummond. Pat is an Australian singer/songwriter based in Medlow Bath. He has over 40 years in the Australian music scene, with over twenty albums and numerous industry Awards to his credit. In January he was awarded the 2016 Lifetime achievement 'Songmaker Award' in Tamworth.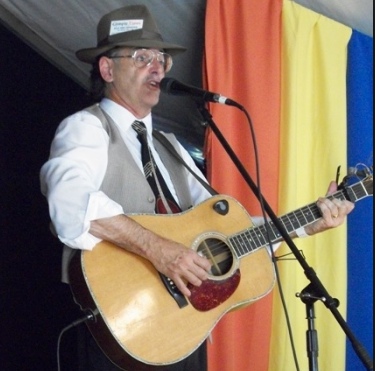 Purpose
This concert is a fundraiser organised by the Rotary Club of Upper Blue Mountains to raise funds for two dehabilitating neurological diseases Motor Neurone Disease (MND) and Huntington's Disease (HD). All funds raised will be donated to Motor Neurone Disease (NSW) and Huntingtons (NSW) on a 50/50 basis. We might add Terry Rae and his group are all donating their services free for this fundraiser. Also Saints are donating the venue and resources to help the cause.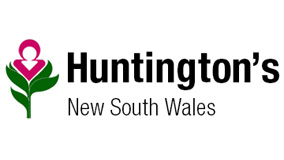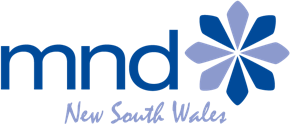 This time we are including Huntington's Disease (HD) as it does not always get the attention it warrants.
—HD is similar to MND but, in someways even more devastating. It is a genetic disease, with no cure that effects entire families. It is always fatal. There is both physical and mental deterioration and suffering occurs over many years. There is significant global research happening on both these diseases. —Where assistance is really needed is for funds to support sufferers and their families.
We will have representatives from the two organisations present on the night.


Resellers
Obvoiously you can buy your tickets on line on this secure site. However if you live in the Penrith and St. Mary's area you can purchase your tickets ($50 each) at:
Elizabeth Arcade Books, 461 High Street, Penrith M: 0412 278 289. Ample parking at rear of arcade.
St Mary's Sound Centre, 116A Queen Street, St Marys P: 9623 2323


Bus
For those living in the Blue Mountains, we are putting on a subsidised bus, with pick ups at convenient locations between Blackheath and Glenbrook. Pay on the bus $5pp. To book your bus seat call Michael Small 0417 843 456.

Can't Make the Concert?
We understand if you cannot make the Concert but you would like to donate. All donations over $2 are tax deductible.
Go to either of the following websites and make a secure on line donation
and HIT THE DONATE BUTTON. Complete your details and a receipt will be electronically forwaded to you.
THANK YOU
Darwin to Perth Bike Ride 2017
This concert is also a prelude to Bob's next bike ride from Darwin to Perth early next year.
Rotarian Bob Montgomery is a legend. Cyclist, entrepreneur and tireless charity worker. Although in his 70's he has already completed two charity rides, both raising funds for MND.
Leura to Port Douglas in 2013; 2,500kms and $30,000 raised

Perth to Sydney in 2015; 3,800 kms and $46,000 raised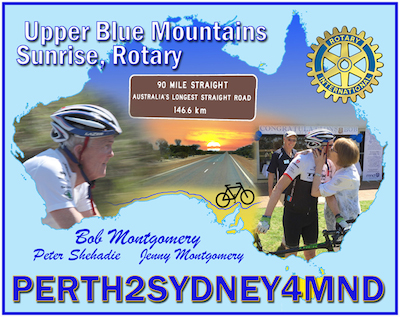 The next one is now taking shape...March 2017 Darwin2Perth 4MND & HD
4,000 kms hot, humid, windy

Isolated with few towns

Daily rides of 200km+

Supported by Rotarian Bill Pixton
You will be able to follow Bob's ride on Facebook, Twitter and website.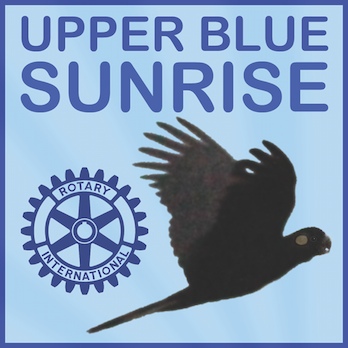 FAQs
Is parking available at Club?
Yes ample off road parking at St Marys Rugby League Club.
Where can I contact the organiser with any questions?
Contact Bob Montgomery on 0424 151 191 or Bill Pixton on 0418 113 643
Or email to ubmrotary@gmail.com
More info on our Facebook page https://www.facebook.com/rotary.sunrise.uppermountains
Is my registration/ticket transferrable?
We are not offering refunds but you can transfer to a friend if you cannot make it.