Colour-mixing Masterclass - Adult watercolour - All levels
About this Event
Join me for a fun morning of paint and colour! This adult class is suitable for all levels of painters. You will learn the tools to mix beautiful, cohesive colour schemes and improve your accuracy mixing and matching colours you see. You'll be learning colour theory and you won't even realise!
All materials and morning tea are provided. Paint is provided, but if you have your own set, please bring them along - this is a great opportunity to get to know them!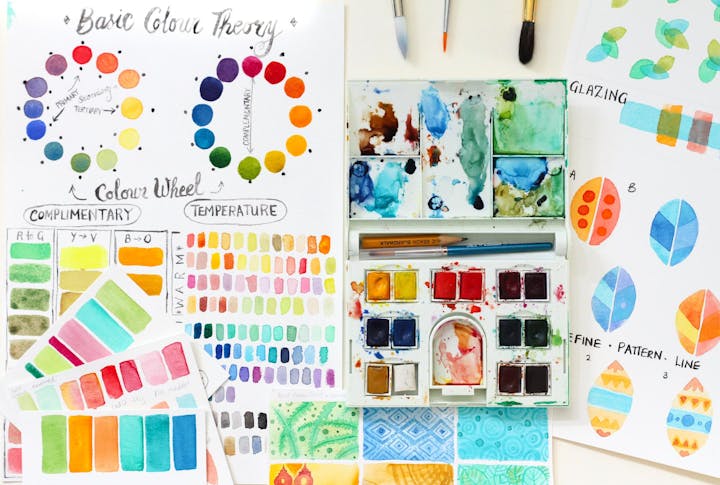 Why not pair this class with one of my other classes and put your skills into practise. Check out my other classes here: https://www.eventbrite.com.au/o/hannah-katarski-mermaids-coin-surf-art-11813125056
​Classes take place at my courtyard studio in Melville, complete with morning tea. You'll be sent all the class information and address once your place is booked. The class costs $67 and runs 3 hours.
Read more, including my refund policy at www.mermaidscoin.com/classes