Description
LET'S LEARN TO DESIGN WITH COLOUR & LIGHT!
This workshop will heavily focus on live demonstrations from Concept Art and Entertainment perspectives, and applying theory into creativity, ultimately blending the two. What you will learn can be applied into any art and design related fields. Having a small class with an experienced instructor, you will be able to see different ways of creative thinking and technical approaches. The workshop will be carried out in a casual easy-going manner, explaining theory in a clear and visual way. It will be fun!
---
COLOUR & LIGHT Workshop

5 Classes, Tuesdays
6:00pm - 9:00pm
1st May - 29th May 2018
* Prices include GST
This course is designed to cover the fundamentals of observing light and colour, so that artists of any skill level can analyse, understand and apply colour in a clear and compelling way. Students will be able to enjoy learning in an engaging manner with live demonstrations from our industry working instructor and through participating in practical exercises, including digital paintings of still life. Lets take our artistic skill the the next level!

Week 1 - Value Simplification:
Learn to simplify and group values to make a clear and simple statement.
Week 2 - Sources of Light:
We will learn about the different types of light sources you will encounter in the real world and how they affect the environment.
Week 3 - Colour properties and relationships:
Understanding colour language, how our brain processes colour and learn to analyse and interpret what we see.
Week 4 - Colour design and manipulation:
Tools and techniques on manipulating and adjusting colour in Photoshop.

Week 5 - Atmosphere and Effects:
We will focus on lighting that describes atmosphere, exposure, filters and other special lighting situations.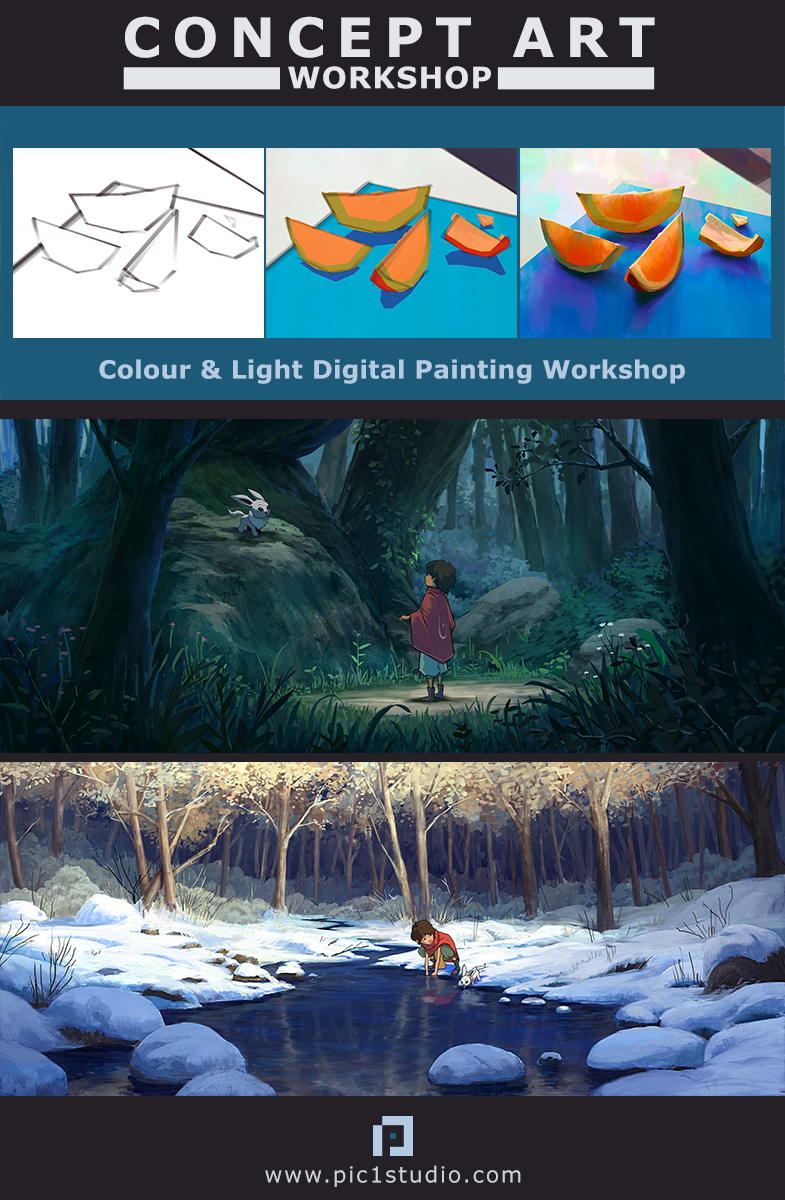 ---