Colorectal Cancer Management and Research: Launch of Sydney 1000 Bowel Cancer Study

Monday, 16 October 2017 from 5:30 pm to 8:00 pm (AEDT)
Event Details
Sydney Vital is proud to present a panel discussion and Q&A session on Colorectal Cancer Treatment and Research.  All patients, family and friends, researchers, clinicians and northern local health district community members are welcome.
Colorectal cancer (CRC) is one of the most common cancers in Australia with 15000 new patients diagnosed each year. This event will highlight the current and new approaches in the treatment of colorectal cancer. We will also introduce a new research initiative for colorectal cancer patients at NSLHD - The Sydney 1000 Bowel Cancer Study and Biobank, a pioneering 10 year observation study prospectively recruiting newly diagnosed bowel cancer patients.
Our speaker panel includes leading national clinicians and translational cancer researchers and they will discuss how our new clinical study will address outstanding patient-centred questions to optimize patient outcomes.
• A/Prof Alexander Engel - Overview of CRC and surgical management of the disease and detection of recurrence.
• Prof Stephen Clarke – The current best practice treatment in terms of medical oncology, radiation oncology and immunotherapy for colorectal cancer.
• A/Prof Kellie Charles - The rationale and study objectives of The Sydney 1000 Bowel Cancer Study and key areas of scientific research that will be conducted with samples and data from the study.
• Dr Haryana Dhillon – Experiences with lifestyle interventions that can help individuals with colorectal cancer cope better with some of the side effects of both the disease and its treatments.
---
Short Bio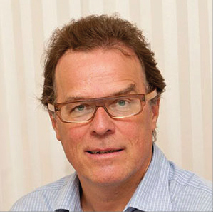 A/Prof Alexander Engel, Director of Sydney Vital
Associate Professor Alexander Engel is a specialist colorectal surgeon who trained in general surgery in the Netherlands and obtained his specialist colorectal training at the St Mark's clinic in London, United Kingdom. He completed his PhD in 1994 on surgical management of faecal incontinence at the University of Amsterdam, The Netherlands. He chaired a surgical training program for 10 years and supervised the training of over 30 young surgeons. He has held a full-time appointment as a general and colorectal surgeon for over 20 years. 
---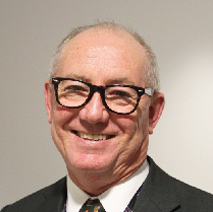 A/Prof Stephen Clarke, Director of Cancer Care Services, Northern Sydney Local Health District
Professor Stephen Clarke (MBBS, PhD, FRACP, FRACPallMed, DSc, OAM), is Director of Cancer Care Services, Northern Sydney Local Health District and treating medical oncologist. He has a strong commitment to research with greater than 30 years of leading international and national clinical trials and drug development clinical studies in colorectal cancer. He has published over 250 publications and was awarded "Eminent Scientist of the Year 2008" in Cancer Research and Clinical Oncology, an Order of Australia Medal in the 2012 Australia Day Honours for services to Oncology and Pharmacology and the Royal Australasian College of Physicians Eric Susman prize in 2013, in recognition of his cancer research.
---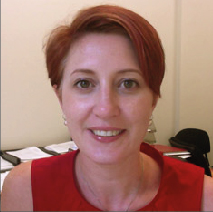 A/Prof Kellie Charles, Medical Sciences, Sydney Medical School, University of Sydney
A/Prof Kellie Charles (BSc, PhD) is a leading cancer pharmacologist with a research interest in the interactions between inflammation, the immune system and cancer chemotherapy outcomes. She is an Associate Professor at the University of Sydney teaching pharmacology to science and medical students. She is the Head of the Cancer Therapeutics Research Laboratory at the University of Sydney and conducts her clinical and translational research at the Northern Clinical School (RNSH, NSPH). She is the Lead Investigator for the Sydney 1000 Bowel Cancer Study, which brings researchers together with patients and clinicians to conduct cutting-edge research for improving bowel cancer survival and quality of life. 
---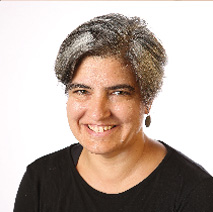 Dr Haryana Dhillon, Senior Research Fellow, School of Psychology, University of Sydney
Dr Haryana Dhillon (BSc MA PhD) is a Senior Research Fellow in the School of Psychology at the University of Sydney. She is Director of  the Centre for Medical Psychology and Evidence-based decision-making and co-leads the Survivorship Research Group. Haryana is the on the Clinical Oncology Society of Australia Council and Board, and Chair of the Survivorship group of COSA. She is Deputy Chair of the Scientific Advisory Committee of the Psycho-Oncology Cooperative Research Group, a member of the Scientific Advisory Committees of the Australasian Lung Trials Group and the Australia New Zealand Urogenitary Trials Group. 
When & Where

Kolling Institute of Medical Research

St Leonards, NSW 2065
Australia

Monday, 16 October 2017 from 5:30 pm to 8:00 pm (AEDT)
Add to my calendar
Organiser
SYDNEY VITAL is a Cancer Research Centre based at the Royal North Shore Hospital. We are funded by the Cancer Institute NSW and the University of Sydney. Our aim is to take research from the laboratory bench and put this into practice. By doing so, we are able to provide patients access to the latest medical discoveries and improve both their care and outcomes. Our research partners include The University of Sydney, Macquarie University & Medical School, The Kolling Institute, The University of Technology Sydney, Royal North Shore Hospital, Mater Hospital, and North Shore Private Hospital.
SYDNEY VITAL brings together over 200 cancer researchers who share SYDNEY VITAL's goal to ensure that the latest advances in cancer treatments are available to our patients in the shortest time possible.
Further information about us: www.sydneyvital.org.au