Description

Ever wondered what it's like to work for a world famous startup? Ever thought it'd be cool to start your own thing?
Experience the growing, exciting and fast moving world of tech startups. Learn how you can be part of the booming Melbourne startup ecosystem!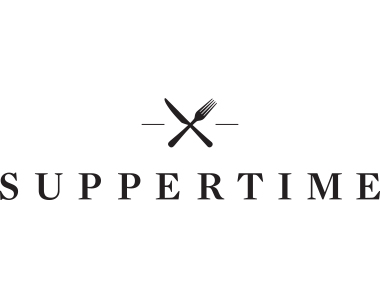 Zomato's mission is to ensure nobody has a bad meal. They do this by helping people discover great places around them, build amazing experiences around dining and enable restaurants to create amazing experiences through dedicated engagement and management tools. From Vancouver to Auckland, Zomato is used by millions every day to decide where to eat in over 10,000 cities across 23 countries.
Suppertime is an Australian based food delivery service. Featuring top local restaurants such as Mama's Buoi, Mr. Nice Guy, +39 Pizzeria and more, they promise to deliver meals fresh to your door within 30 minutes. Originally based in Sydney, Suppertime has since expanded to Melbourne, with plans to bring on more cities soon.
Collective Campus is an innovation hub and startup co-working space. We've been home to world-class startups, including Zomato, Uber, General Assembly and Startup Victoria. For the first time ever, we're opening our doors for students to experience the exciting world of startups. Learn more details about the upcoming Collective Campus Summer School and how to be eligible for a placement with startups Suppertime and Zomato through this page.
You'll get to speak to some of Melbourne's most notable startup founders, and get the insider story about what life is like in a startup. There'll be tech demos, exhibiting cool things like Virtual Reality, Drone technology and 3D printing. We'll also be hosting some free workshops, giving you a taste of the practical skills needed in building (or working for) a startup, including Digital Marketing, Data Analytics, and Lean methodology.
So if you want to lead a life that's a little different or feel like you're destined for more than just a desk job in a cubicle, make sure you reserve your spot!
What's happening when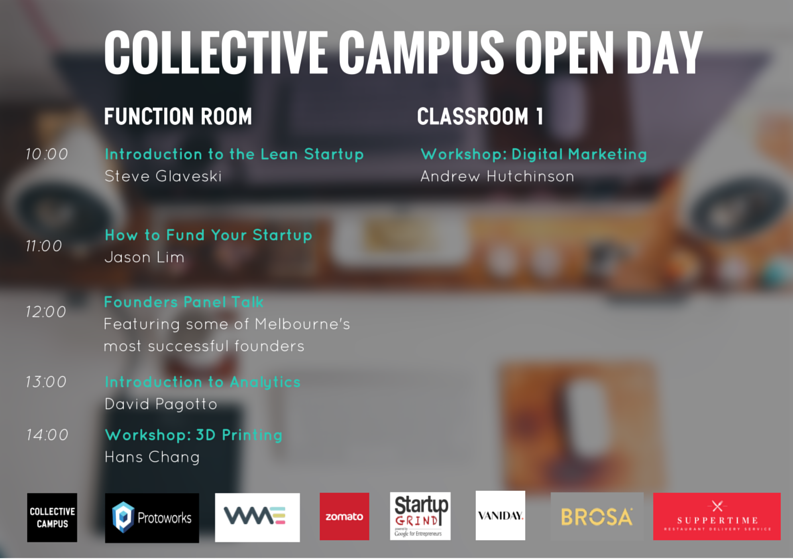 Organiser of Collective Campus Open Day