Collecting stories: Narrative research to capture health cultural contexts
Description
The George Institute for Global Health invites you to attend a public lecture Collecting stories: Narrative research to capture the cultural contexts of health.
This public lecture will be delivered by Professor Trish Greenhalgh, Distinguished Fellow at The George Institute for Global Health and Professor of Primary Care Health Sciences at Nuffield Department of Primary Care Health Sciences.
This lecture will take as its starting point the notion that 'behaviours' are actually 'social practices', profoundly shaped and constrained by cultural contexts. Using the example of diabetes in pregnancy and focusing on a British South Asian sample, Professor Greenhalgh will illustrate how narrative research can go beyond the dry and under-theorised assumptions of behaviourism and illustrate the complex socio-cultural webs in which 'lifestyle choices' are suspended.
Importantly, narrative analysis is not merely a search for 'themes' but an exploration of the narrative form (for example, considering literary features such as genre, characterisation, literary tropes and so on, and also considering the teller of the story and the listener(s)). Such an analysis goes beyond a 'barriers and facilitators' taxonomy of findings and points to new opportunities for prevention and management of 'lifestyle' diseases.
The findings have important implications for 'lifestyle' disease prevention and management, and highlight that individual education should be supplemented with community-level interventions to address the socio-material constraints and cultural frames within which behavioural 'choices' are made.
Please arrive at 12.15pm for a 12.30pm start. If you cant make it - you can live stream on the day by clicking here.
About the speaker:
Trish Greenhalgh is an internationally recognised academic in primary health care and trained as a GP. She joined the Nuffield Department of Primary Care Health Sciences Medical Sciences Division at University of Oxford in January 2015 after previously holding professorships at University College London and Queen Mary University of London.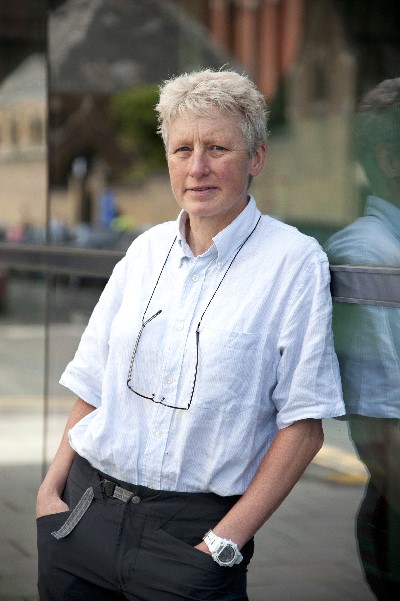 As co-Director of the Interdisciplinary Research In Health Sciences (IRIHS) unit, Trish leads a programme of research at the interface between social sciences and medicine, with strong emphasis on the organisation and delivery of health services. Her research seeks to celebrate and retain the traditional and humanistic aspects of medicine while also embracing the unparalleled opportunities of contemporary science and technology to improve health outcomes and relieve suffering.
Trish is joint module coordinator on the Knowledge Into Action (KIA) module of the MSc in Evidence Based Health Care.
Her past research has covered the evaluation and improvement of clinical services at the primary-secondary care interface, particularly the use of narrative methods to illuminate the illness experience in 'hard to reach' groups; the challenges of implementing evidence-based practice (including the study of knowledge translation and research impact); the adoption and use of new technologies (including electronic patient records and assisted living technologies) by both clinicians and patients; and the application of philosophy to clinical practice.
Trish is an active contributor to Twitter: @trishgreenhalgh