Description
Date: Wednesday 7 June 2017
Time: 6pm complimentary welcome drink, 6:30pm panel discussion
Cost: $20 General Admission, $18 Concession, $16 AM Members (includes welcome drink on arrival)
---
COLLECTING, ORDERING, GOVERNING

Academics explore the relationships between anthropological fieldwork, museum collecting and social governance in the early 20th century, and their impact on the conception and agency of different groups in society.
This fascinating talk and book launch is chaired by Emma Waterton and features Tony Bennett, Conal McCarthy and Matt Poll. The speakers reflect on these concerns in particular relation to Australia and Aotearoa New Zealand, and discuss their relevance to contemporary museums' practices and politics.
This panel discussion is required attendance for scholars and students of anthropology, museum studies, cultural studies, and Indigenous studies as well as museum and heritage professionals.
BOOKINGS ESSENTIAL
Chair: Associate Professor Emma Waterton, in the Geographies of Heritage, School of Social Sciences and Psychology and the Institute for Culture and Society, Western Sydney University.
Presenters and Topics:
- Tony Bennett: Re-collecting Ourselves. Tony Bennett is Research Professor in Social and Cultural Theory in the Institute for Culture and Society at Western Sydney University.
- Conal McCarthy: The Māori Engagement with Museum Anthropology. Assoc. Professor Conal McCarthy is Director of the Museum and Heritage Studies Programme at Victoria University of Wellington.
- Matt Poll: Contemporary Aboriginal artists reconstructing anthropological assemblages. Matt Poll is the Assistant Curator of the Macleay Museum Indigenous Heritage Collections and the University of Sydney Repatriation Project Officer.
About the book: Tony Bennett, Fiona Cameron, Nélia Dias, Ben Dibley, Rodney Harrison, Ira Jacknis, and Conal McCarthy (2017) Collecting, Ordering, Governing: Anthropology, Museums and Liberal Government, Duke University Press.
Image: (c) Museums Victoria

---
Presented by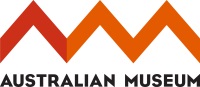 Supported by