Description
Miracles come in all shapes and sizes. We never know what might change the course of our life, and what we might carry with us. The memory of being lifted into the air as a child; a time when you threw off all inhibitions and danced; the hard-won feeling of being comfortable in your own skin…. What makes something miraculous is how you look at it, the quality of your attention.
We invite you to three 20-minute performances that ask in very different ways for your attention. These have been devised by our final-year students under the direction of performance-maker and UNSW lecturer Theron Schmidt, using theatre as a form to explore the personal, the playful, and the unpredictable.
---
Finding us
Io Myers Studio is located at the entrance to Gate 2 High St, Kensington. Look for the Creative Practice Lab neon sign in our foyer windows.
Parking
There is limited parking in the Gate 2 area around Io Myers Studio but free parking is available from 6:30pm in the car park next to NIDA accessed through Day Ave.
Links
More information on getting to UNSW.
Download a campus map. (PDF)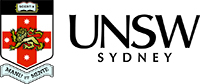 Produced by the UNSW Creative Practice Lab