Description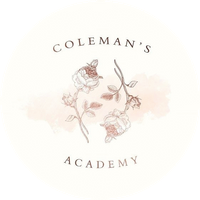 Join us for the Coleman's Academy
Human
Library
Rent the minds of some of the industry's best for a 30-minute open book session. From venue owners to distillers to brand managers, this is your unique chance to sit down and ask all of the questions you've got.
Want to open your own venue?

Want to move from behind the bar into sales?

Hoping to start distilling?

Got questions about ops and financials?
At the Coleman's Academy Human Library, you can book a time to ask the hard questions and get real, tangible information that you can take back to help you kick-start the next step in your career. Want to come as a group?
We have four, 30-minute sessions available for each person between 10am and 1pm. If the session you would like to attend is sold out, please contact us at alice@colemansacademy.com
Books for rent
Harriet Leigh, Archie Rose
Georgia Van Tiel, Seedlip
Palisa Anderson, Chat Thai
Dee Ryan, Merivale
Monica Brown, Louts PR Communications
Dr Irina Santiago-Brown, Inkwell Wines
Jarod Merlino, Big Poppa's, Lobo Plantation and Kittyhawk
Oscar McMahon, Young Henrys
Anton Forte, Swillhouse
Charlie Lehmann, Ramblin' Rascals
Will Edwards, Archie Rose
We understand that people may want to go into business together. All attendees will all need to purchase tickets and you can have up to three people per booking. Please purchase one ticket for your chosen session and then contact Alice at alice@colemansacademy.com.
Come prepared - it's fine to have a list of questions, in fact, we're happy to work with you to help you structure the way you want your session to go so you get the most benefit from it. Know what you want to take away; that could be solid facts or advice, or you may just want to hear someones story. The big thing is that you just be ready to learn.
This Coleman's Academy event is open to anyone over 18 in the industry.

Tickets are $20 and include food and drinks provided by Jameson.

Any questions, please contact alice@colemansacademy.com