Event Information
Refund Policy
Refunds up to 30 days before event
Description
LIMITED TICKETS!
We once asked the CEO of one of the top performing 5 star DES providers what his secret was to this success. He responded, "It's everyone's responsibility to pick up the phone and market jobseekers, from the receptionist to upper management."

****************************************************

Would you like to?
Help more people into work?
Have the perfect cold calling script that keeps people on the phone?
Know how to get through the gatekeeper?
Not have anxiety and fear the phone?

Join Rana Kordahi for a 1.5 hour webinar which equips you with all the tools for cold calling employers and closing more meetings and appointments, for both yourself and your jobseekers. You will gain the motivation to pick up the phone more, skills to know what to say, and confidence to contact anyone, from CEO to small business owner.


What you will get out of this webinar
Know how to get through the gatekeeper with ease.

Discover a proven cold calling script that is used by some of the top closers.

Learn ways to respond to objections given by an employer.

More confidence and motivation to get on the phone.

Develop a strategy for job prospecting.
****************************************************
Meet your Instructor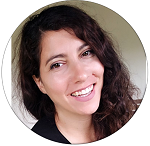 Rana Kordahi is a qualified NLP practitioner, sales coach and learning and development specialist.
For the past 10 years, she has helped thousands of jobseekers and employment practitioners in employment services across Australia and the UK. She has won several awards for placing the most people into work, as well as awards in 'innovation' in her training workshops.

She has over 15 years of sales, consulting and coaching experience combined, and is known for her dynamic, interactive and motivational style of training. Rana has run hundreds of workshops for both staff and jobseekers in Reverse Marketing & Sales, Cold Calling, Case Management, Working with Resistant Clients, Resilience and Mindset, and much more.
Rana truly believes in human potential. She enjoys watching and guiding the individual on their path towards personal and vocational success.
****************************************************

Limitlessminds Training & Coaching is rated as the number 1 training provider for Employment Service Providers. We have helped thousands of employment practitioners in both Australia and the UK help more people into work.

Please contact Rana Kordahi at rana@limitlessminds.com.au or call (02) 8007 5857 if you have any questions or would like to arrange alternative payment methods.
Date and Time
Refund Policy
Refunds up to 30 days before event