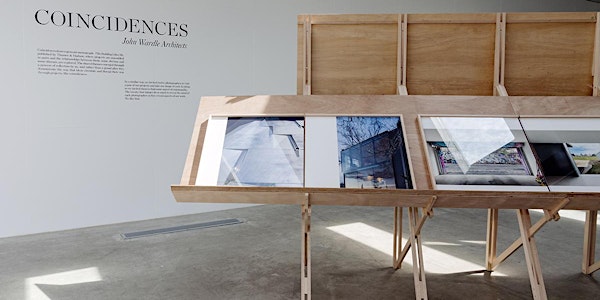 COINCIDENCES - An exhibition by John Wardle Architects
Event Information
Location
Tin Sheds Gallery
Wilkinson Building
148 City Rd
Darlington, NSW 2006
Australia
Description
Coincidences is an exhibition by John Wardle Architects (JWA) brought to you by the University of Sydney School of Architecture, Design and Planning in the Tin Sheds Gallery.
'Coincidences' is an exploration of the work and methodology of John Wardle Architects (JWA) carried out by a series of prominent architectural photographers, an artist and filmmakers. This exhibition interrogates the boundaries between public and private spaces. Can a foyer have the intimacy of a living room? How might a house have the civic atmosphere of a university hall?
A series of twenty six images are presented in pairs; thus drawing out points of commonality, 'coincidences', across seemingly unconnected architectural contexts. Contributors include photographers Sharyn Cairns, Erieta Attali, Sam Noonan, Kristoffer Paulsen, Brett Boardman, Earl Carter, Peter Hyatt, Dianna Snape, Peter Bennetts, John Gollings, Shannon McGrath, Trevor Mein, Max Creasy and artist Peter Kennedy.
A second exhibition chamber adjacent includes an immersive film installation by Coco and Maximilian describing a survey of JWA work across varying scales. This is accompanied by a series of 3D visualisations of projects soon to commence construction.
Date and time
Location
Tin Sheds Gallery
Wilkinson Building
148 City Rd
Darlington, NSW 2006
Australia